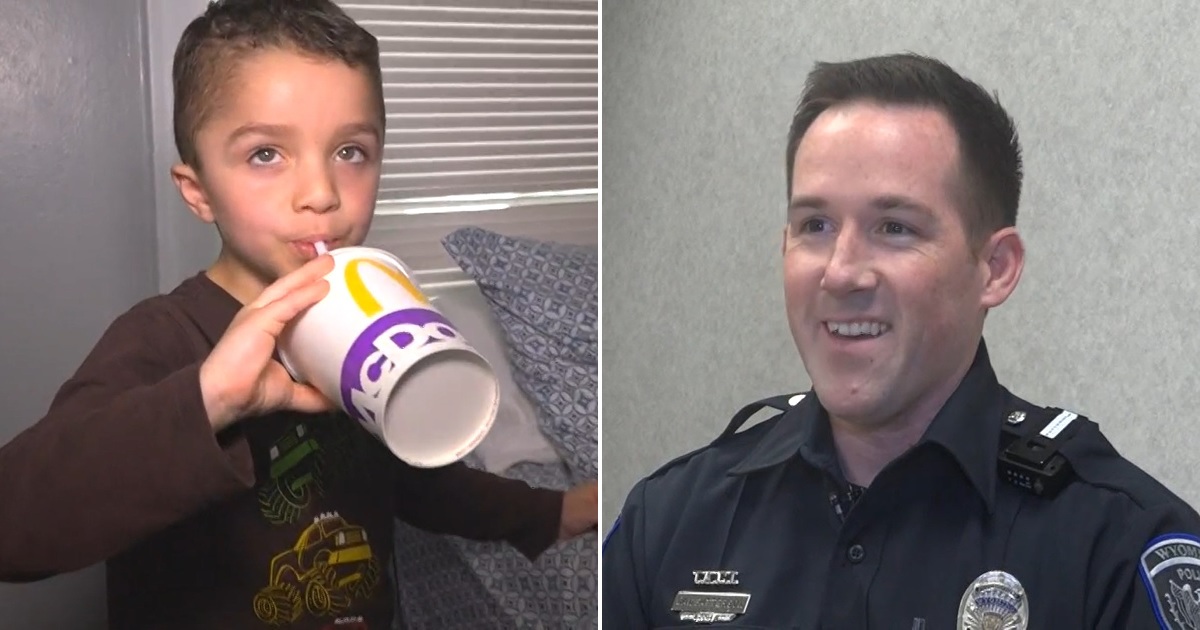 Ready for one of those "police officers doing good" stories?
Last Sunday (Apr. 13), a 5-year-old in Michigan stunned a 911 dispatcher due to his odd emergency.
"Can you bring me McDonald's?" the little boy secretly asked while his grandmother was sleeping.
Dispatcher Sara Kuberski explained to the 5-year-old that she couldn't bring him any food, but she did alert Officer Dan Patterson of the call and asked him to conduct a wellness check on the hungry child.
Patterson complied, but also went an extra step further.
"I'm laughing to myself—5-year-old calls dispatch and orders McDonald's," Patterson told ABC 13 News. "I figured, 'Hey, I'm driving past McDonald's on my way there and I might as well get him something.'"
Patterson arrived at the home with McDonald's in hand, but did not get the welcome he anticipated.
"My grandma'" gonna be so mad. Can you please go away?" Iziah Hall told the officer.
While his grandmother slept, Iziah had gotten hold of a deactivated phone, connected it to Wi-Fi and called 911.
Kuberski says this is actually a common occurrence. She explained many parents give their child deactivated phones to play with, not realizing that it can still make emergency phone calls.
Iziah told news reporters that he thought it was funny when the officer showed up to door with fast food. However, Officer Patterson was also able to use the McDonald's run as a teachable moment.
"He told him 911 is for emergency only," Iziah's grandmother said. "And he taught him what an emergency was: If someone is hurt or in trouble."
Be the first to receive breaking news alerts and more stories like this by subscribing to our mailing list.