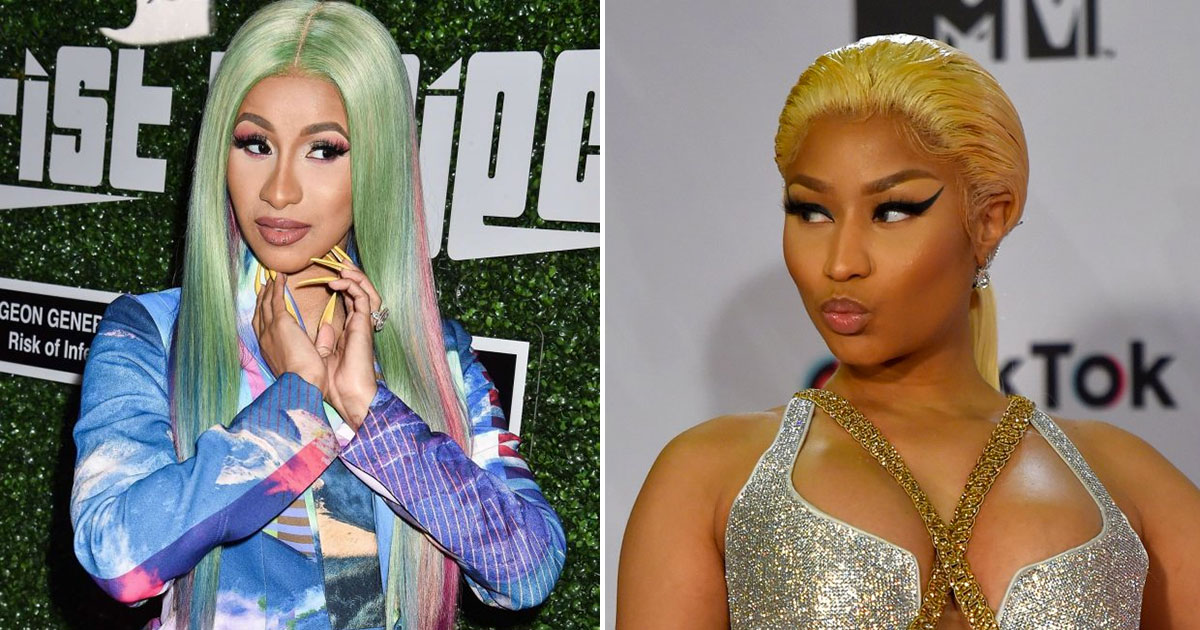 Don't hold your breath for an epic Cardi B/Nicki Minaj performance or collab anytime soon. The two rivals will not be kissing and making up in the near future if Cardi B has her way.
The "Please Me" emcee was walking the red carpet on Friday (Apr. 12) when Variety's Marc Malkin unexpectedly brought up Minaj.
"Is there ever a chance that you and Nicki would make up and perform together?" he asked.
Cadi's response was a perfect combination of wit and shade.
just nod and smile yall pic.twitter.com/HD3i5mmm3w

— mirza ?? (@coochiemanii) April 13, 2019
Cardi clearly took head to the old adage: "If you can't say anything nice, don't say anything at all."
An awkward "Okurrr" was all Malkin could say after the rapper stood silent for several seconds and sarcastically laughed off the question.
Cardi and Minaj's beef cumulated in a brawl during New York Fashion Week last September where Minaj hid in a corner protected by her entourage and Cardi threw a shoe in her direction.
"Cardi came in swearing and shouting," a source told Us Weekly at the time. "Nicki just stood there and was cool. She did not flinch. Cardi was throwing punches, trying to get at Nicki and then threw her shoe at Nicki."
Cardi was ultimately escorted out of the event by police and was seen with a bump on her forehead.
So yea, good try Marc Malkin, but I think it's best Cardi and Minaj keep their distance for the time being.
Be the first to receive breaking news alerts and more stories like this by subscribing to our mailing list.