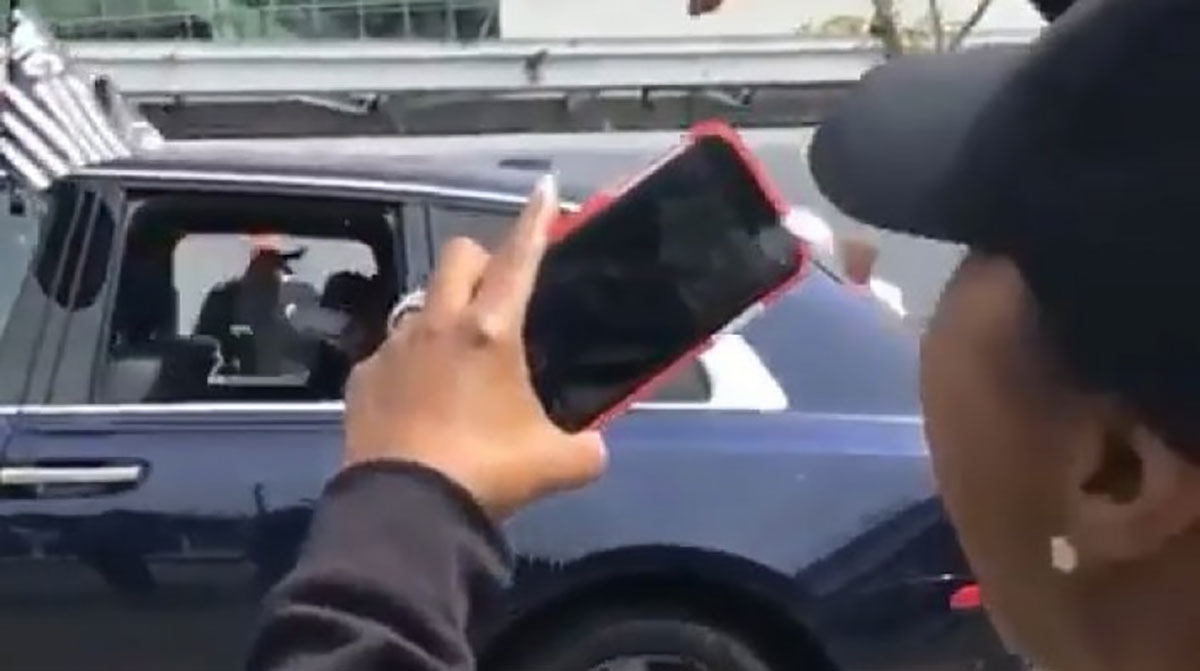 Lauren London was behind Nipsey Hussle's hearse as his funeral procession left the Staples Center following his celebration of life service at the Staples Center Thursday (Apr. 11).
Riding in a Rolls Royce SUV, Lauren rolled her window down and greeted fans on her way out.
https://www.instagram.com/p/BwIWlekFWwm/
During the service, Lauren shared intimate stories about her and Hussle's relationship and also read aloud a text message she wrote to him back in January.
"Ermias was asleep one morning, and I was watching him. I used to watch him sleep. I wrote him a text when he was sleeping so when he woke up he would read it," she said.
The message read, in part: "I want you to know I feel real joy in my heart when I'm around you, I feel safe when I am around you, protected. LIke a shield over me when you're around. I am totally myself when I am around you… I don't wear my cool mask anymore. You've made me into more of a woman. Been with me when I am sick, through all my fears … inspired me to reach higher. You've been my turn up and my church. I wouldn't want to go through this journey with anyone but you."
Lauren concluded her eulogy with this: "And to Ermias, the love of my life … You know what it is. Grief is the final act of love. My heart hears you. I feel you everywhere. I'm so grateful that I had you. I love you beyond this earth. And until we meet again … the marathon continues."
After the service, Lauren debuted a new tattoo of Nipsey's face she put on her arm.
"Real love never dies," she captioned the post on Instagram. "When you see me, you will always see him."
Be the first to receive breaking news alerts and more stories like this by subscribing to our mailing list.