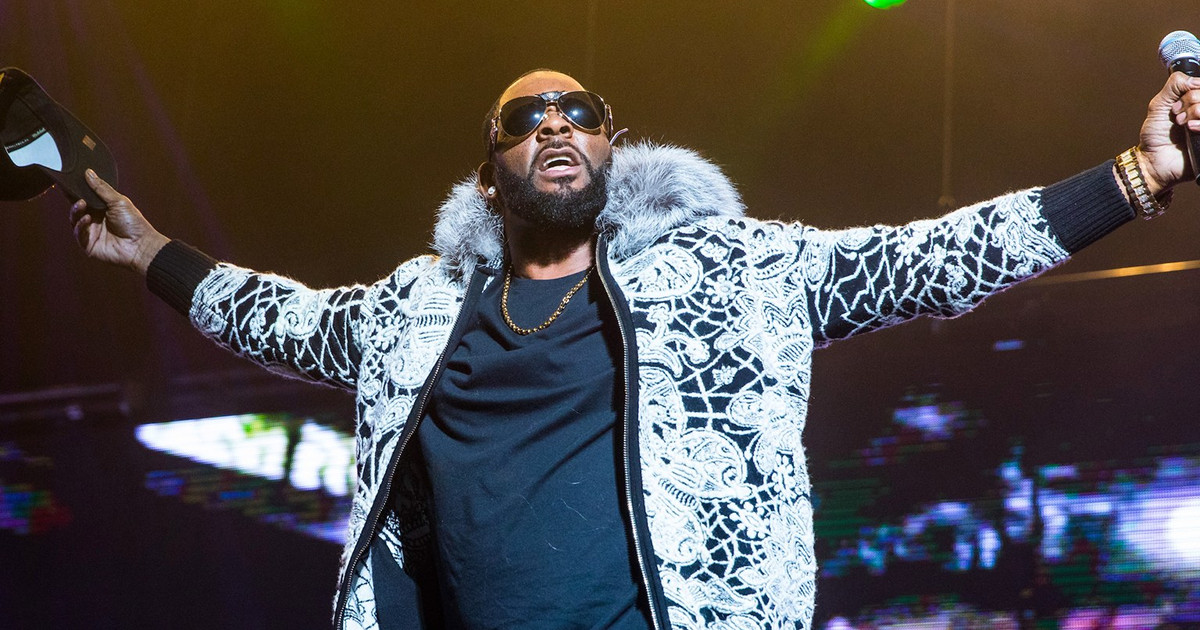 Before he even arrived for his first paid gig since being released from jail over unpaid child support, R. Kelly was already begging the media to "take it easy" on him.
Ha. Like that was gonna happen!
Kelly—who was recently charged with 10 counts of sexual abuse—left many fans disappointed after a brief paid appearance at Dirty South Lounge in Springfield, Illinois on Saturday night (Apr. 6).
Fans paid $50-$100 to attend the event, only to be underwhelmed as Kelly did the absolute bare minimum and sang for a mere 28 seconds.
According to reports, Kelly arrived at the club around 1:30 a.m. and lingered for about an hour and a half mingling with fans. He was seen smoking cigars, dancing, chatting, and posing for selfies. He took the stage and crooned for a few seconds before ducking out of the club when it closed at 3 a.m.
The Chicago singer took to social media prior to the gig and basically told his followers not to expect too much. "I want the media to take it easy on me, man," he said. "[T]his is how I got to get paid now."
"I gotta go do this event and it's a party. So, if you see me in the club, a couple of drinks in my hand, and chillin' — please, take it easy."
Fans initially paid a $100 entrance fee to see Kelly. However, due to low turnout, Dirty South Lounge lowered the fee to $50 after Kelly arrived. Reportedly, only 100 people showed up even though the venue has a capacity of 450.
Fans expressed their disappointment to media outlets covering Kelly's appearance, stating that it was not worth the money they paid. Some fans revealed they were supporting Kelly because they're choosing to separate the "accused criminal" from the "artist."
Kelly's attorney, Steven Greenberg, put on his PR hat and claimed Kelly's club appearance was the "aftershow" of a previously scheduled performance that was canceled. Greenberg said in a statement:
"Although the show was canceled the nightclub asked him to still appear. Because a commitment is a commitment he lived up to his, made the 3-hr drive, and appeared. Promoting and pricing were up to the club."
The embattled singer was recently denied travel to Dubai after his lawyer claimed he was scheduled to perform and meet the royal family. The Dubai government denied any such performances were planned.
Kelly faces felony charges after being indicted on 10 counts of aggravated criminal sexual abuse involving four women. He was jailed in March due to $165,000 of unpaid child support and was released after a friend helped him come up with the cash.
Kelly and his lawyers argue the allegations and legal battles have affected his booking potential and finances.
Be the first to receive breaking news alerts and more stories like this by subscribing to our mailing list.