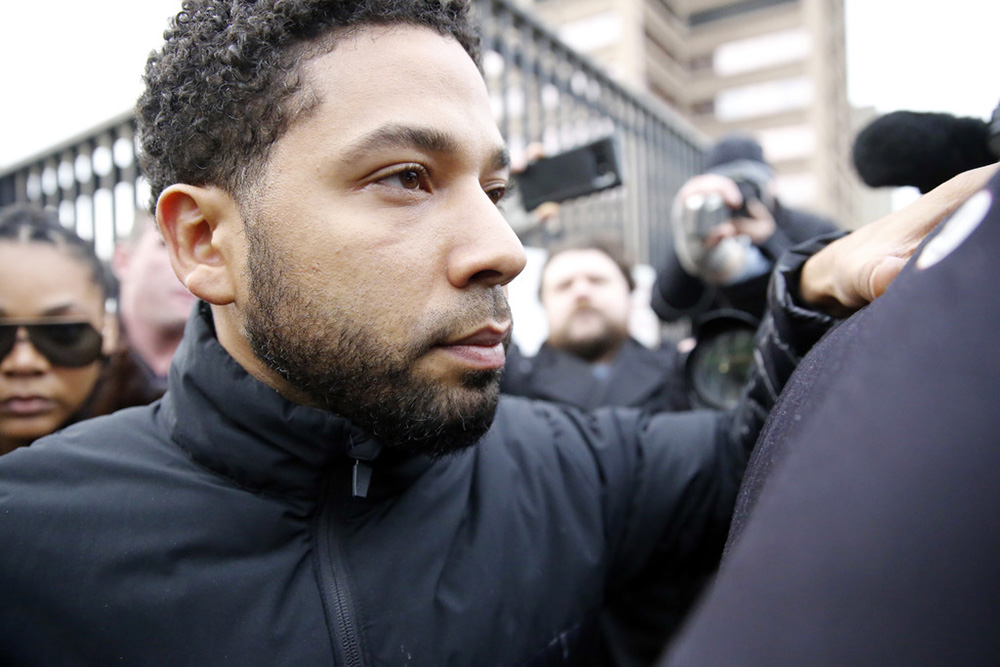 Jussie Smollett was released from the custody of Chicago police Thursday afternoon (Feb. 21) after posting $100,000 bail.
The Empire star looked pathetic as he did the walk of shame from Cook County jail and was swarmed by the media before leaving in a black SUV.
According to TMZ, during his arrest, Smollett told police he has a drug problem that's never been treated, which could become relevant later in the case because cops said Jussie bought ecstasy from Abel Olundairo.
"IF he were convicted, a drug issue could be a mitigating factor that gets his sentenced reduced," TMZ reported.
Smollett turned himself in to Chicago police early Thursday morning after he was indicted on a felony charge of disorderly conduct for filing a police report when he said he was attacked in downtown Chicago by two men who hurled racist and anti-gay slurs at him and looped a rope around his neck.
It was later revealed that the actor paid two men $3,500 to help him stage the attack because he was unhappy with his Empire salary.
Jussie Smollett faces up to three years in jail if convicted.
Be the first to receive breaking news alerts and more stories like this by subscribing to our mailing list.