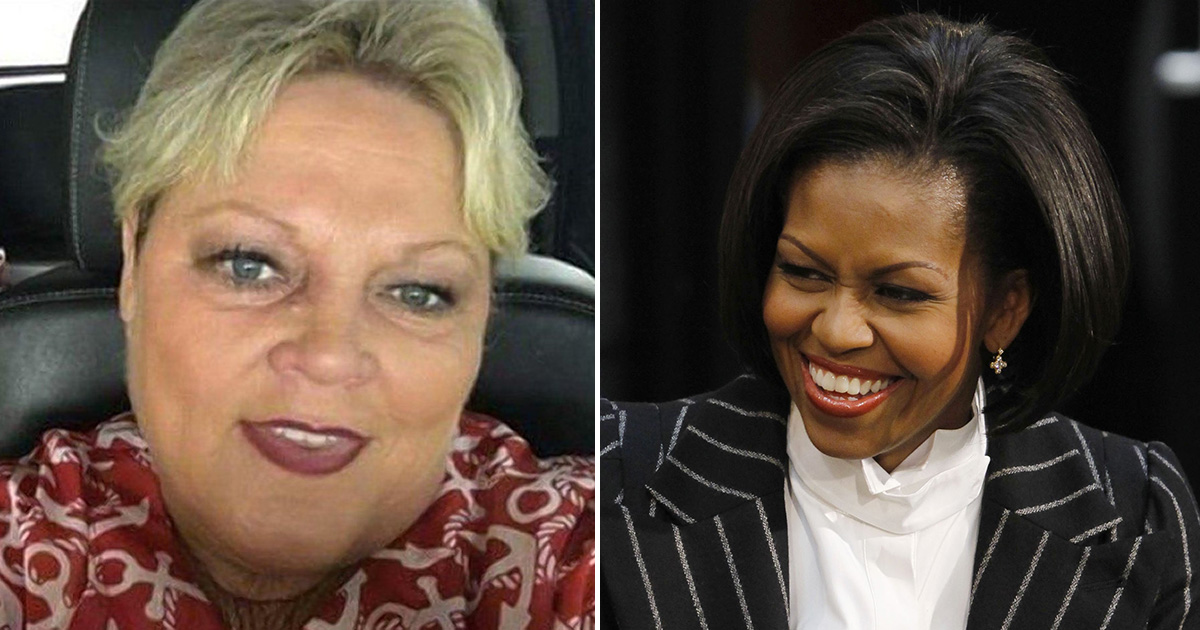 Minding your own business and avoiding throwing stones when you live in a glass house are two words of advice that Trump-loving, Obama-hating Americans really should take to heart.
You might not remember her by name, but in 2016, Pamela Taylor—who worked as the director of Clay County Development Corp. back then—made national headlines for calling our beloved former First Lady Michelle Obama "an ape in heels."
The disgustingly racist comment rightfully outraged most decent people, and it led, ultimately, to Taylor being forced to resign from her job. Here's the full statement Taylor made, which was posted on Facebook, just to refresh your memory.
"It will be so refreshing to have a classy, beautiful, dignified First Lady back in the White House. I'm tired of seeing an ape in heels."
It's hard to believe it, but the "classy, beautiful, dignified First Lady" that Taylor is describing the woman many would call a hostage of President Trump: Melania Trump.
But this isn't about Melania. This is about Taylor, and her nasty comments about Mrs. Obama, and how life, God and karma boomeranged around and smacked Taylor's demon-ass right in the FUPA.
You see, this Black History Month, we have been blessed with the news that Taylor has pled guilty to defrauding FEMA of $18,000, according to Political Flare.
Pamela Taylor admitted she took more than $18,000 in flood relief benefits. She falsely registered for FEMA benefits after the June 2016 floods that killed more than 20 West Virginians and destroyed numerous homes along the Elk River and elsewhere.

Taylor claimed that her primary residence had been damaged in the flood and that she was staying in a rental property. In fact, her primary residence was undamaged and she was still staying there, according to a news release from U.S. Attorney Mike Stuart's office.

In her plea agreement, Taylor agreed to pay restitution of $18,149.04. She faces up to 30 years in prison and a fine of up to $500,000 when she is sentenced on May 30 by U.S. District Judge Irene C. Berger.
Awwwwww! Is that so?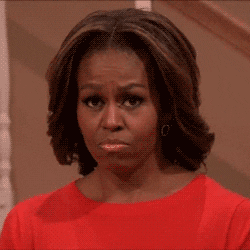 Michelle is too classy to clap back openly, but you know when her press folks passed that lovely headline across her inbox, you know she read it and just did this: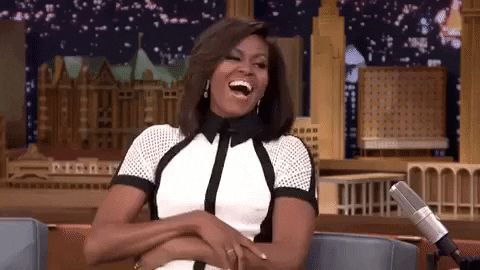 What's the saying? Monkey see, monkey do, Pam.
You were for crooked Trump because you yourself were rotten to the core. Next time, keep your mouth off of our blessed Forever First Lady and worry about yourself.
Be the first to receive breaking news alerts and more stories like this by subscribing to our mailing list.