The self-proclaimed Pied Piper of R&B may have thought he got away with it the last time, but a new sex tape and new allegations could do the much maligned singer in this go round.
Stormy Daniels' lawyer, Michael Avenatti, claims to have provided law enforcement with a sex tape that features a 14-year-old girl, getting pee'd on and having sex with R. Kelly, according to CNN.
If that routine sounds familiar, it's because that's precisely what was said to have been documented on the sex tape featuring Sparkle's then 14-year-old niece way back in the early 2000s.
But with the renewed outrage and anger at R. Kelly at the forefront of the public's mind, thanks to the Lifetime documentary Surviving R. Kelly—which revealed in great detail R. Kelly's track record sex abuse and manipulation of women and more specifically, minor women—this second go-round could finally put the nail in Kelly's coffin.
Avenatti put forth a statement on Twitter detailing his role in the case. It reads in part: "The VHS videotape of Mr. Kelly depicts him engaging in multiple sexual assaults of a girl fourteen years of age. On this tape, Mr. Kelly engages in oral, anal and vaginal sex with the young girl in two separate rooms in his home on two separate days… Critically, Mr. Kelly and the victim also verbally refer to the girl as only being 14 on multiple occasions on the video."
Below please find a second stmt relating to our investigation of R. Kelly. As a father of two teenage girls myself, I have the utmost faith and confidence in Ms. Foxx and her staff to ensure justice is done. pic.twitter.com/nlvPt4W7Dn

— Michael Avenatti (@MichaelAvenatti) February 15, 2019
Jim DeRogatis, the journalist who broke the last string of R. Kelly sex tape allegations for The Chicago Sun-Times, followed up on the allegations in a story for The New Yorker. He claims that an indictment based on the new sex tape and victim is likely imminent, according to his sources.
A videotape from the R. & B. superstar R. Kelly's past may soon lead to his indictment in Illinois, according to a senior law-enforcement official. The video shows the singer sexually assaulting an underage girl, the official and two other sources familiar with the tape said.
More importantly, DeRogatis's reporting suggests we can expect an arrest shortly as well.
Foxx would not comment, but a law-enforcement official said that an indictment is pending and Kelly could be arrested soon.
As exciting as this might be, we should hold off until Robert's in jail and until we know more about the details of the case.
If R. Kelly's proved anything, it's that he knows how to wiggle his way out of a legal jam. But if this really is Robert's Bill Cosby moment, we're gonna need a whole lot of champagne ready to toast his pedophiliac ass off to the slammer.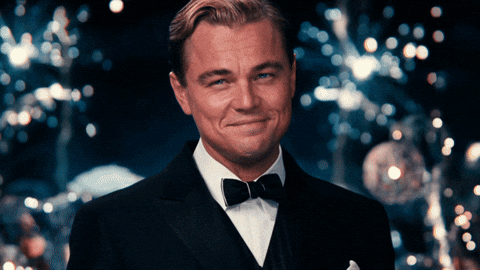 Be the first to receive breaking news alerts and more stories like this by subscribing to our mailing list.