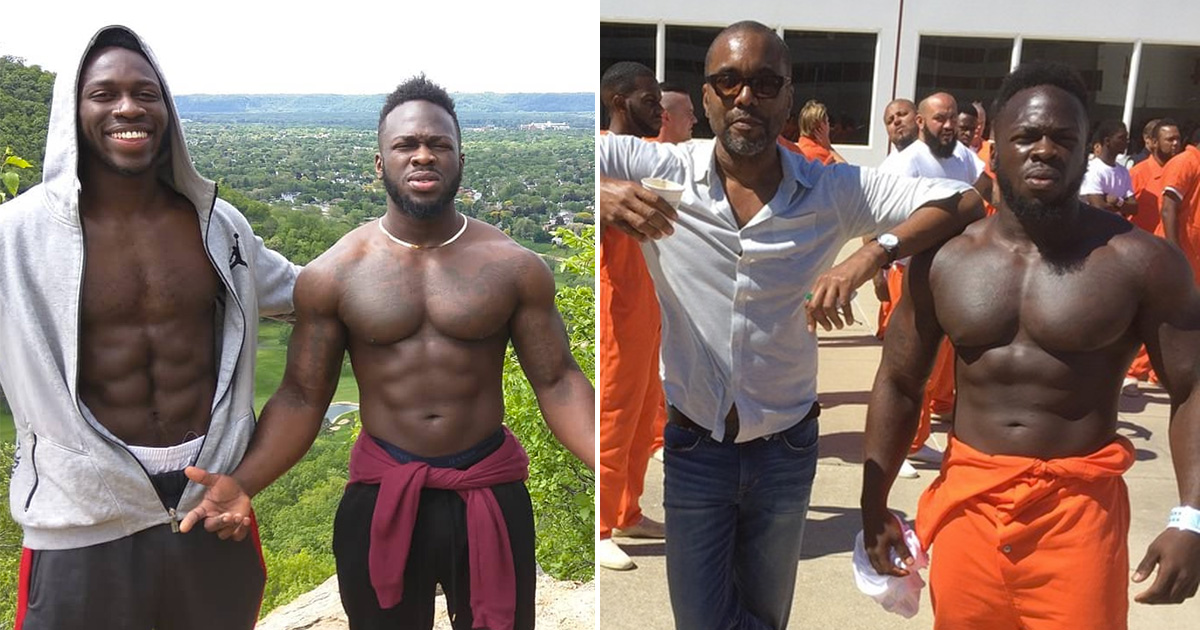 So this Jussie Smollett hate crime attack story just got a little more interesting.
Chicago police reportedly identified the two Nigerian men who were detained this week as persons of interest in the alleged attack as brothers Abimbola "Abel" Osundairo and Olabinjo "Ola" Osundairo.
Abel and Ola were reportedly taken into custody on Wednesday (Feb. 13) at Chicago's O'Hare Airport not long after they arrived on a flight from Nigeria, where they had recently been "vacationing" since the attack. Coincidentally, they hopped on a plane to Nigeria the same day of the incident.
Police are now calling the brothers "potential suspects" and they both were arrested Friday in connection with the alleged hate attack. They haven't been charged yet, but it's likely they'll be booked for some form of assault/battery.
According to online reports, the Osundairo brothers—who are both actors—worked as extras on the Chicago set of Empire.
Police sources said cops linked the brothers to Smollett and the show's creator Lee Daniels through online phone records. One of the brothers even appeared in a photo shared by Daniels on social media in 2015 on the set of an Empire episode.
On top of that, Jussie Smollett follows at least one of the brothers on Instagram, and, according to their lawyer, Smollett sometimes goes to the gym with them.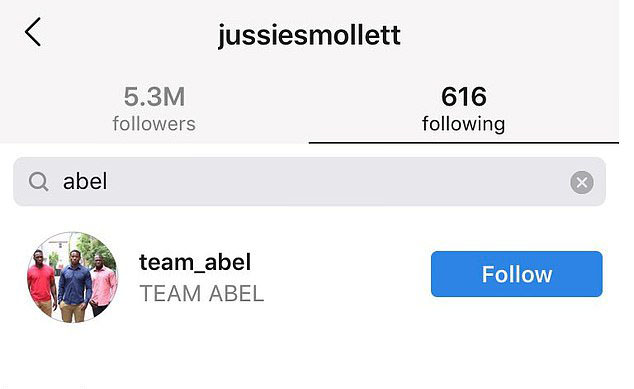 The video below appears to show one of the brothers walking upside down on a treadmill in the gym at Smollett's building.
And, now, one of the "potential suspects" in the @JussieSmollett case walking upside down on a treadmill in the gym at Smollett's building. #JussieSmollett #ItDoesntWorkThatWay #Chicago pic.twitter.com/umjaf2CiKh

— CWBChicago (@CWBChicago) February 15, 2019
We reported last night that some Chicago police officials were suggesting that the actor/singer staged his highly publicized hate crime attack because he was being written off "Empire."
A spokesman for Chicago police said those reports weren't true and they will continue to treat Jussie Smollett as a victim in the investigation.
Media reports anout the Empire incident being a hoax are unconfirmed by case detectives. Supt Eddie Johnson has contacted @ABC7Chicago to state on the record that we have no evidence to support their reporting and their supposed CPD sources are uninformed and inaccurate. pic.twitter.com/iSO5YFv452

— Anthony Guglielmi (@AJGuglielmi) February 15, 2019
Reps for Smollett also denied the reports that he was being written off Empire, and Twentieth Century Fox Television and Fox Entertainment said in a statement: "The idea that Jussie Smollett has been, or would be, written off of EMPIRE is patently ridiculous. He remains a core player on this very successful series and we continue to stand behind him."
Police, however, now say they have "probable cause" that the Osundairo brothers were involved in the January 29th attack, in which Smollett claims he was punched and called racist and gay slurs by two masked men who shouted "This is MAGA country!" The Empire star also said the men poured an unknown "chemical substance," possibly beach, on him and put a noose around his neck.
The brothers' attorney, Gloria Schmidt, insists they had nothing to do with Jussie's alleged attack.
"They are baffled about why they are people of interest," she told CBS News on Friday. "It's an awful thing that happened to Jussie, but it's not my guys."
She added: "This is someone that they know, this is someone that they've worked with. So they don't want to see somebody go through that."
Chicago police raided the Abel and Ola Osundairo's house Wednesday night, and a relative who was at the home said police took bleach, a "black facemask hat," an "Empire" script, shoes, electronics, receipts, and other items.
The woman, who was patted down by an officer and asked if she knows Smollett personally, said she thinks police picked the two brothers up for questioning because of their loose connection to Smollett, and the fact that they left for Nigeria the same day of the attack. Their attorney said they were visiting family and the timing is simply a coincidence.
Good Morning America aired an interview with Jussie Smollett Sunday in which the actor called the rumors he's heard about the night, like speculation that his attack was a homosexual date gone wrong, "offensive."
Smollett also said he was "pissed off" because he didn't understand why some people don't believe he was really attacked.
"At first it was the thing of like, listen, if I tell the truth then that's it because it's the truth," he said. "Then it became a thing of, like, how can you doubt that? How can you not believe that? It's the truth."
He added: "If I had said it was a Muslim or a Mexican or someone black, I feel like the doubters would have supported me a lot more."
When GMA host Robin Roberts asked Smollett how he would feel is attackers were never caught, he got very emotional and said he hopes footage showing the attack in detail is found and released so that people can stop using the word "alleged" to describe the incident.
Be the first to receive breaking news alerts and more stories like this by subscribing to our mailing list.