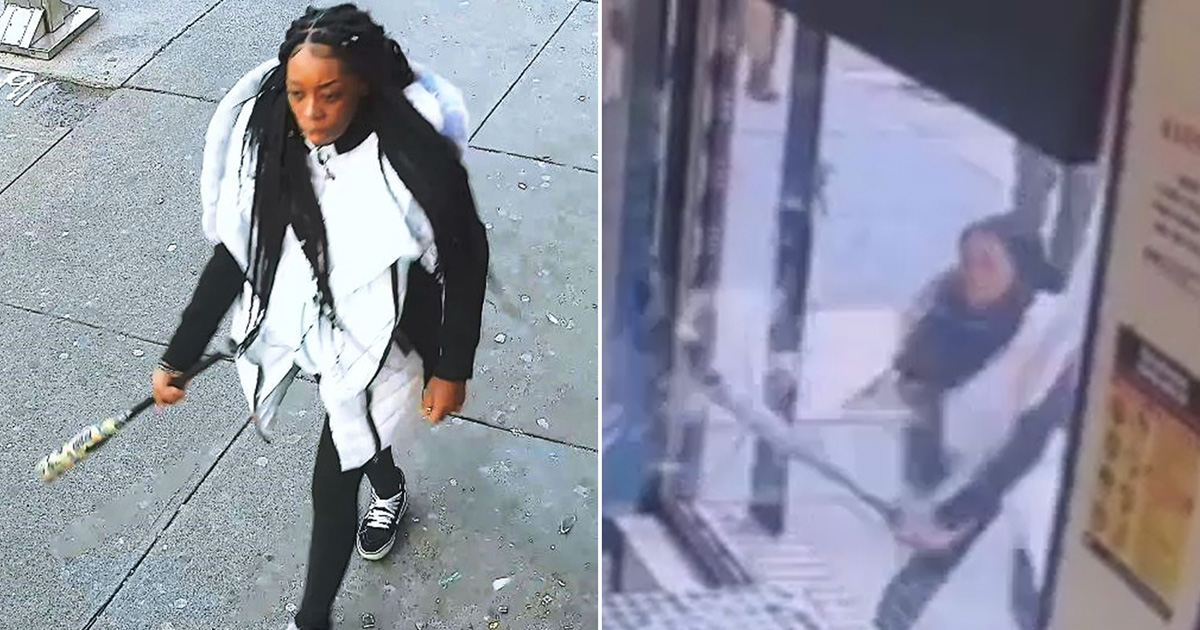 A pregnant woman who was angry that she wasn't able to get a beef patty from a Jamaican restaurant used a baseball bat to smash the Bronx eatery's windows, and the whole thing was captured on video.
According to the New York Daily News, workers at the Back Home #2 Restaurant told police that the woman walked into the store around 4:15 p.m. on January 15th and ordered a beef patty.
When an employee told her they had run out of beef patties and she would have to order something else, she got upset and started arguing with him, officials said.
She then stormed out the restaurant and returned moments later with an aluminum baseball bat, which she used to bash in the corner store's two large front windows before storming off with the multi-colored baseball bat still in her hands.
In hopes of identifying the woman with the help of the public, police released surveillance video showing the argument as well as the moment the woman smashed the windows.
She's described as black with a thin build and long black braided hair, police said. She was wearing a black-and-white fur hooded winter jacket, black leggings, and black-and-white sneakers at the time of the incident.
Employees at the restaurant told New York's ABC 7 News the woman is a regular customer, and she's had conversations with them about her pregnancy. They said she was "always cordial" until this particular incident.
Be the first to receive breaking news alerts and more stories like this by subscribing to our mailing list.