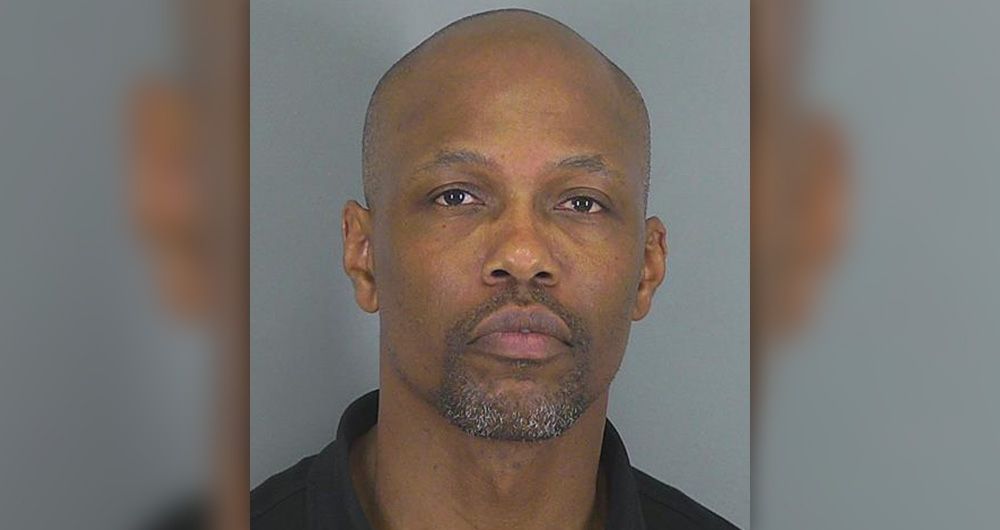 The pastor of a church in Aiken, South Carolina has been charged with sex crimes after police say he forced himself on a teenager at a high school athletic event in Spartanburg, S.C.
49-year-old Lorenzo Renard Washington—the pastor at Mt. Hill Missionary Baptist Church in Aiken—was arrested in Greenville County on Friday (Feb. 8).
Deputies said they were alerted to the alleged incident two weeks ago. They said a Dorman High School student reported that a booster club member (Washington) had assaulted her in a concession stand at the school during an athletic event on January 22nd.
According to the Spartanburg Herald-Journal, an investigator said in an incident report that Washington touched the victim over her clothes and kissed her on the neck and mouth. Police said the victim reported the incident to school officials, and they immediately contacted law enforcement.
Monday, investigators interviewed Washington. He denied the allegations, Lt. Kevin Bobo of the Spartanburg sheriff's office told the Herald Journal.

The Aiken pastor was scheduled for another interview later in the week with police but canceled. Police obtained an arrest warrant from a magistrate. When police interrogated Washington a second time, he maintained his innocence.
Washington was booked at the Spartanburg County Detention Center and charged with third-degree criminal sexual conduct with a minor and second-degree attempted criminal sexual conduct with a minor.
Washington posted a $20,000 bond on Saturday and is required to wear a GPS monitoring device. He is not allowed within 1 mile of the victim. His next court appearance is April 25th.
A school district spokesperson said Washington has been issued a no trespass from all school events while the investigation is conducted.
Washington is the former pastor of Mt. Zion Baptist Church in Spartanburg County and has also preached at a church in Newberry, the Spartanburg Sheriff's Office said.
He's the second church leader in the Upstate of South Carolina to be arrested and charged with sexual abuse of a minor within the past 7 days.
Last Wednesday, Phillip Jerard Buckson, a married father of three, was arrested at his church in Spartanburg—Cleveland Chapel Baptist Church—after he admitted to having sex with a minor whom he also impregnated twice. Ironically, his next court date is the same as Washington's—April 25th.
Be the first to receive breaking news alerts and more stories like this by subscribing to our mailing list.