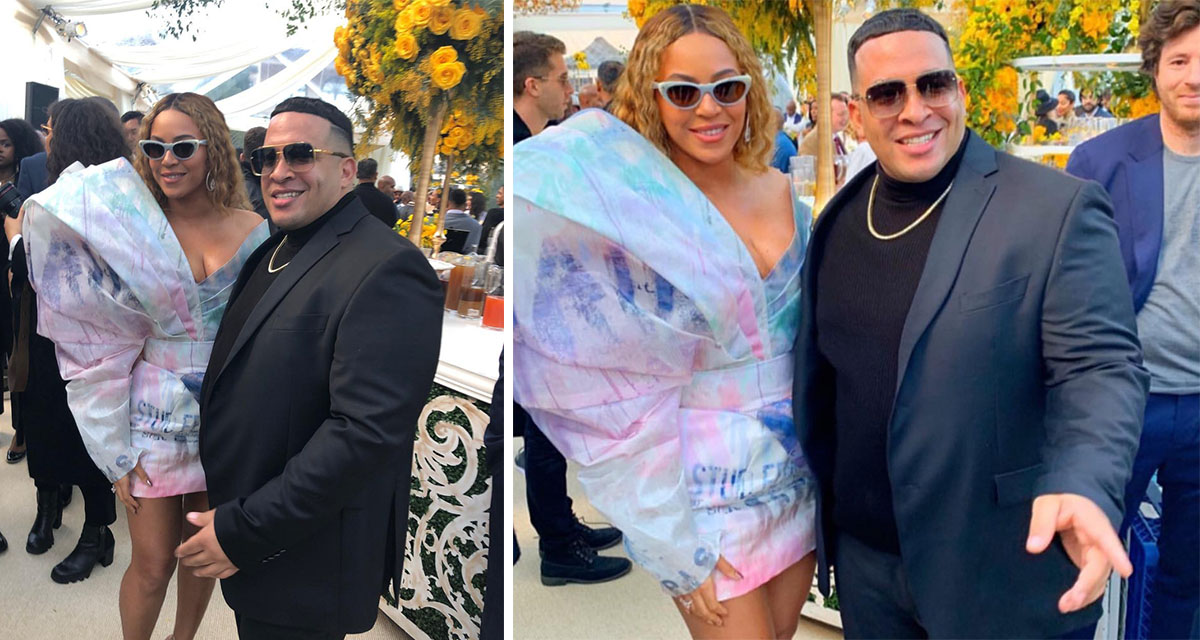 Here's a truism most of us can agree with: Everybody loves Beyoncé. And honestly, when it comes to Mrs. Carter, what's there not to love?
Another truism we can all agree with: Beyoncé doesn't have time for everybody's shit.
Queen Bey is an incredibly booked and busy woman. And even if she ain't busy, her regalness is not to be dished out to just any ol' body.
Which is why the Beyhive took great delight in mocking and poking fun at the thirsty and desperate gossip blogger, podcast host and former Love & Hip Hop Hollywood cast member, Jason Lee, as he boldly approached Beyoncé for a photo opp and conversation at the Roc Nation Grammys Brunch and she seemingly turned her back on him.
The Beyhive got the goods and spread the good cackle around on Twitter and Instagram:
Beyonce was really tryna avoid this MF at all costs! pic.twitter.com/9V0O7jTOKU

— Beyoncefucdme? (@BeyoncefucdmeX) February 11, 2019
Now, if you want to break the clip down, it definitely looks like Bey spotted Jason coming and quickly turned her attention to someone else to pretend like she ain't notice him.
But unfortunately, whoever she turned to must not have engaged her for long because she soon saw herself standing face-to-face with Jason Lee as he beamed eagerly for his moment with the queen.
At that point, doing anything other than acknowledging him would've been noticeably rude as she was surrounded by people at the moment, and so she did what always does when a fan imposes themselves on her and acted graciously.
And you know what, kudos to Jason cause he got these great pics with Beyoncé.
Jason supposedly denied that Bey was ever trying to avoid him, according to a report from Metro.co.uk, which claims Jason posted the following on Instagram in response to Beyhive gagging at their queen paying the ghetto Perez Hilton dust.
The internet is trying me today. Y'all literally took a video I POSTED and edited it to make it look like @beyonce was running from me. Wow! Welp, let me get to work so I can talk about my amazing experience meeting the Queen of music and life! #MamaIMadeIt!
There's no current mention of this post on Jason's Instagram at the moment, so he either deleted it or the Metro's account is unreliable.
It's a shame Mona Scott-Young doesn't have Jason on the current season of LHHH though cause can you imagine THIS moment being captured for VH1?
But you have the video for yourself, so you can be the judge: Was Bey trying to duck and dodge Jason Lee or nah?
They way Beyoncé acted like she ain't see Blogger Jason Lee! I'm cacklin! pic.twitter.com/hfeQZtRzBl

— Jerome Trammel (@MrJeromeTrammel) February 13, 2019
Be the first to receive breaking news alerts and more stories like this by subscribing to our mailing list.