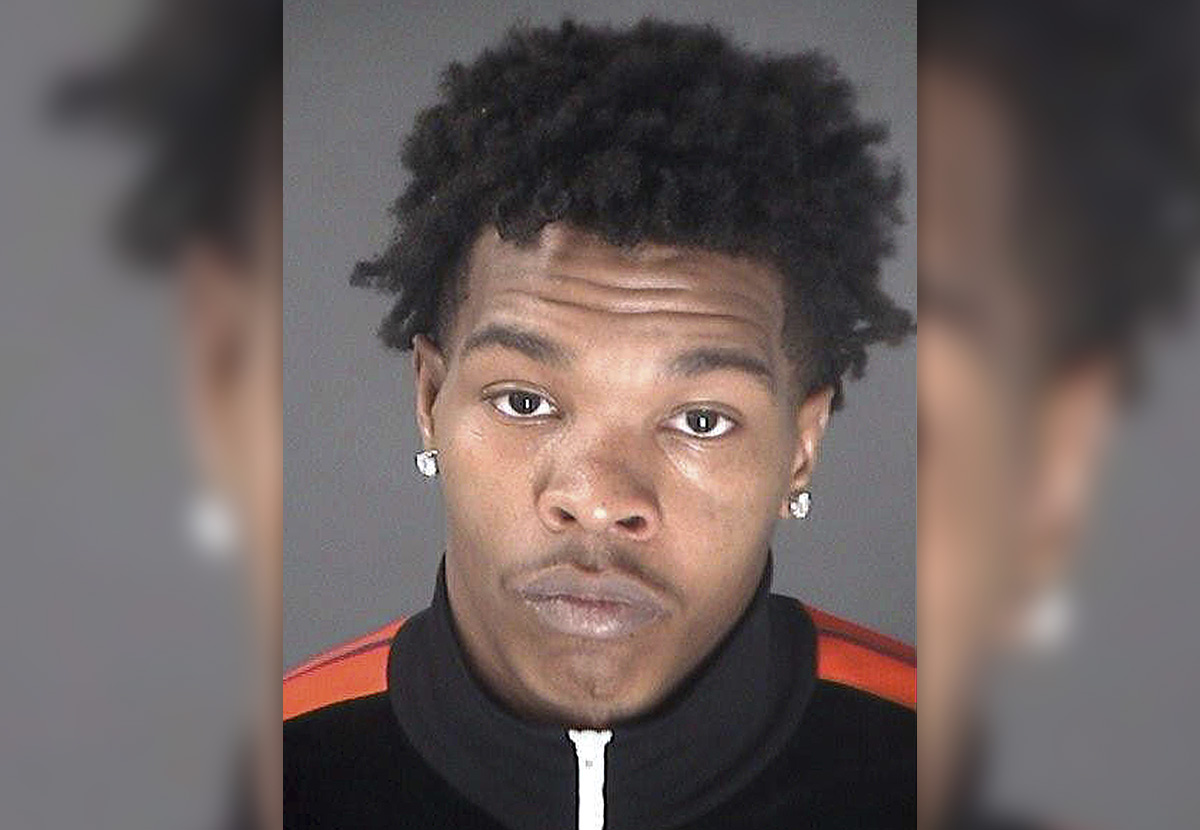 Lil Baby posed for a brand new mugshot after he was arrested by the Georgia State Patrol Thursday (Feb. 7).
According to local news reports, the 24-year-old Atlanta-based rapper—whose real name is Dominique Jones—was charged with failure to use a turn signal, reckless driving and fleeing or attempting to elude police.
Police said they spotted Lil Baby driving his orange Chevrolet Corvette just around 6 p.m. and they observed him failing to signal as he changed lanes. When they caught him at a red light, troopers said the rapper sped off and passed through traffic in a reckless manner in a high-pedestrian area.
Lil Baby didn't stop trying to evade police until he got caught in heavy traffic. When the trooper approached the rapper's vehicle, he complied with the officer's orders and laid on the ground.
A viral video taken by an eyewitness shows the "Drip Too Hard" rapper lying on the ground and being handcuffed.
He was booked into the Atlanta City Detention Center and bonded out that same night.
As soon as he was released, he hopped into a white Porsche that was outside waiting for him, AP reported.
BREAKING: Atlanta rapper Lil Baby arrested on reckless driving charges, troopers say. Channel 2 Action News was the only local station to capture the moment Lil Baby exited the Atlanta City Jail. Updates on the Channel 2 Action News Nightbeat at 11 https://t.co/dhvowQpYgy pic.twitter.com/Pq6OowK3dX

— WSB-TV (@wsbtv) February 8, 2019
Lil Baby then took to social media, writing on Instagram: "F**k the police who be on that bulls***. Shoutout to the ones who get you thru the process ASAP."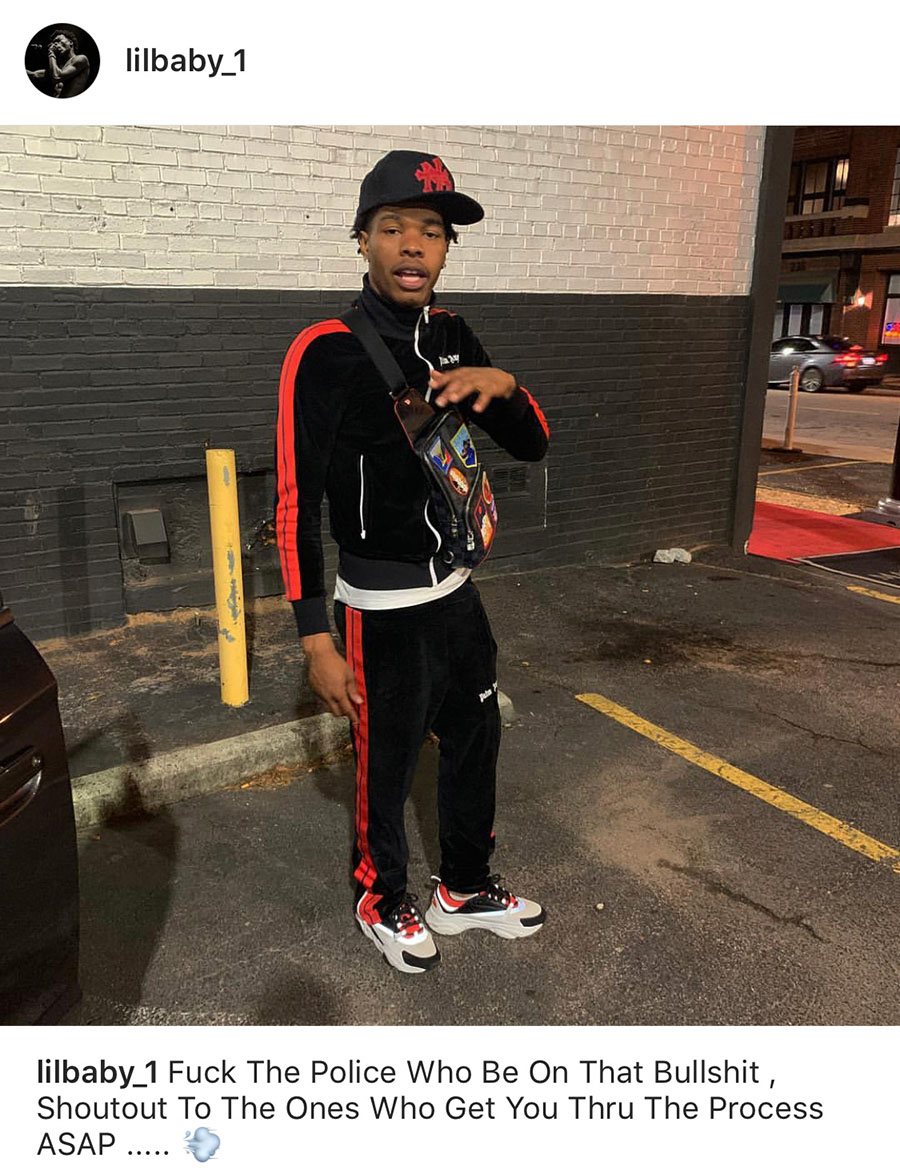 This isn't the Georgia-born rapper's first run-in with the law.
He was charged for possession with intent to sell along with other charges in 2012. He was placed in a special program for a year, but after he got into a fight, he was given two years.
In 2013, he was charged with possession of marijuana. The following year, he got another marijuana possession charge with intent to sell among other things and went to prison for two years. After he was released, he joined 4PF (Four Pockets Full) and Quality Control Music aka "QC."
Lil Baby released his debut studio album, Harder Than Ever, in May 2018, and Drake appeared on his hit single "Yes Indeed."
Be the first to receive breaking news alerts and more stories like this by subscribing to our mailing list.