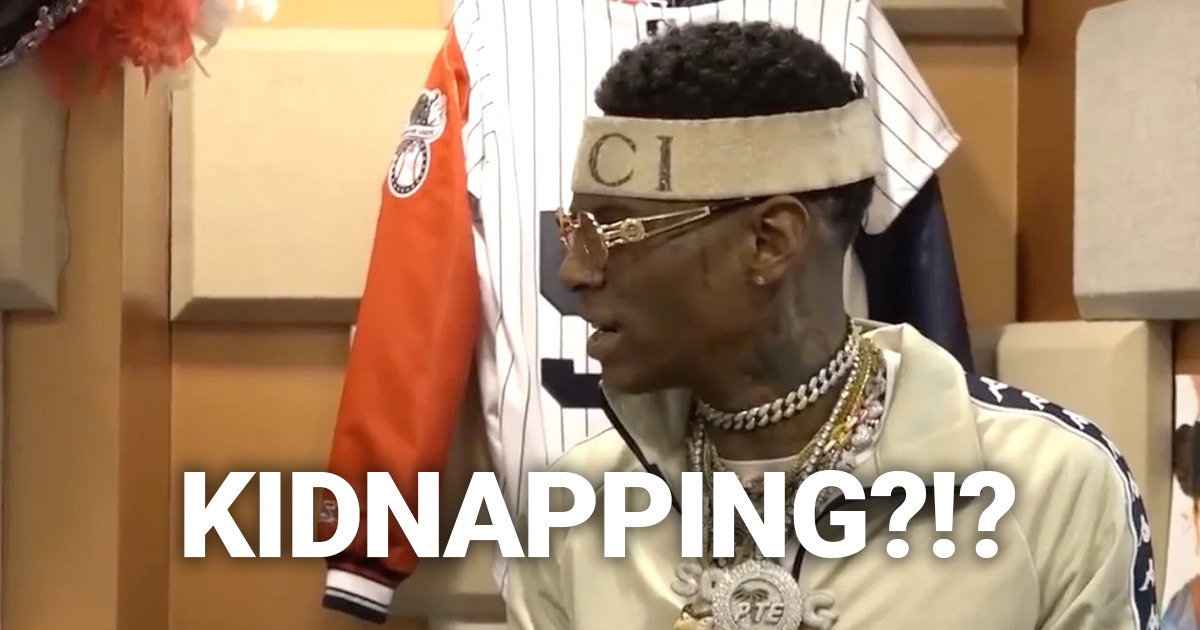 A woman is hurling some pretty serious accusations at Soulja Boy.
According to a report from TMZ, a woman told police that Young Draco assaulted and kidnapped her over the weekend.
Sources close to the situation say that a woman Soulja Boy was dating named Kayla was at his house in Agoura Hills (near Los Angeles) Friday night (Feb. 1). Around 2:30 a.m. early Saturday morning, they got into an argument and she was told to leave the residence.
As Kayla tried to back out of the driveway, she accidentally hit a curb, sources said, and Soulja's assistant, who was outside at the time, saw it and became "agitated," which led to a fight between Kayla and the assistant.
Soulja reportedly came out and tried to break up the fight, but while Kayla was on the ground, she claims Soulja punched and kicked her before taking her inside his garage and tying her to a chair with an extension cord.
Kayla's sources say she was tied up in Soulja Boy's garage for at least six hours. Once she was released, she called the police and went to the hospital where she was treated for injuries including three fractured ribs and a concussion.
Someone filed a report and authorities are reportedly investigating the accusations, though they wouldn't confirm with TMZ if the kidnapping report that was filed Saturday morning was related to this particular incident.
If true, this would be bad news for Soulja because he's currently on 5-years probation for a conviction related to weapons' charges … which means that he isn't supposed to be getting into any trouble, or, as TMZ put it, "he is not allowed to threaten anyone or possess any deadly weapon."
Soulja Boy didn't respond to any requests for comment regarding this incident, but his manager told TMZ that the Kayla woman is lying because Soulja "always calls me if there's any problem, and he did not call."