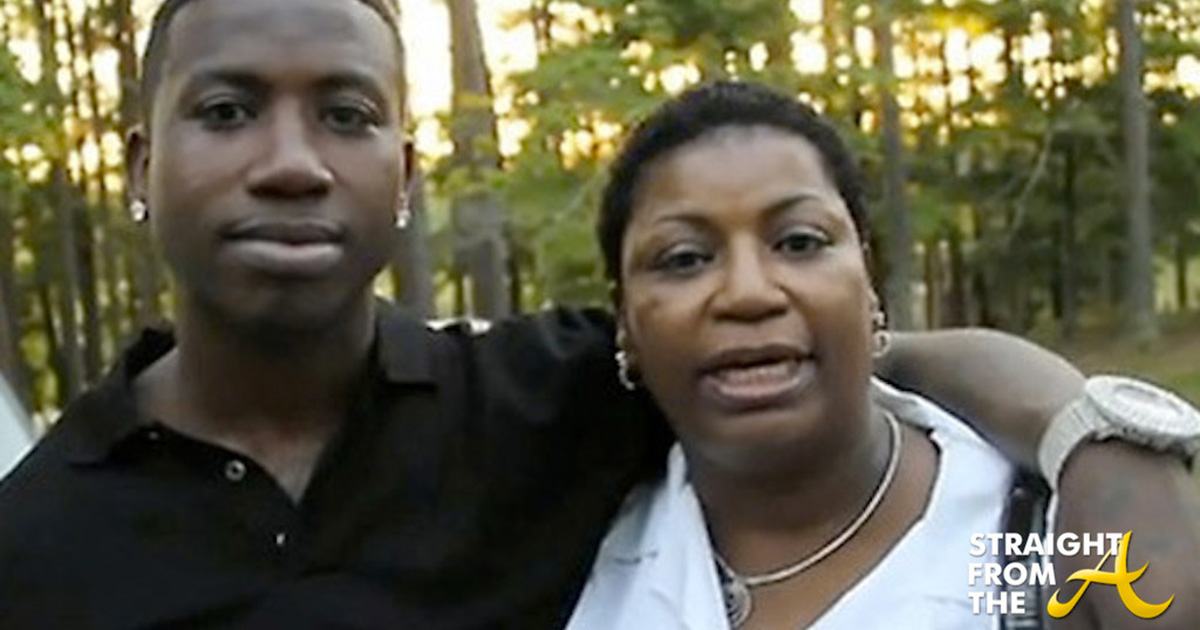 Gucci Mane's mother passed away earlier this month, and recent reports suggest the rapper may have skipped her funeral last week because he didn't want to deal with family drama.
According to some social media users, Gucci's mom, Vicky Davis, passed away on January 5th and he chose to not attend her funeral, reportedly due to issues going on within the family.
See the tweets below:
@927theblock talk about why @gucci1017 didn't attend his mom funeral Saturday smh

— SwaggerCEO Young (@Dareallavette) January 14, 2019
GUCCI MANE DIDNT ATTEND HIS MAMA FUNERAL?????

— flyyasscourt1 (@flyyasscourt1) January 15, 2019
So the word in Bama is @gucci1017 mother passed on the 5th of this month and he did not attend the service. ?????

— Jasmeen Davis (@JazzE03) January 16, 2019
Gucci Mane's mother passes away and he didn't show up to the funeral? pic.twitter.com/KD7wnEA87Z

— Gossipofthecity (@gossipoftheciti) January 17, 2019
You may be asking yourself at this point: What on earth would stop someone from going to your their own mother's funeral?
Well, apparently Gucci (real name: Radric Davis) and his mother haven't been on good terms in recent years, and some people are suggesting that the Gucci Mane we're seeing is a clone.
Gucci Mane mama passed and he didn't attend the funeral ? gotta be a clone.. The real Gucci Mane Loved his Mama.

— Becca Beretta (@Prettygrlmobbin) January 16, 2019
So Gucci Mane ain't show up for his mothers funeral ? oh yea he a clone

— Mr Wouldn't-Cope-the-White-One-if-it-Came-in-Black (@Psilocyben69) January 23, 2019
So is Gucci Mane cancelled for not attending his mother's funeral

— ? urban hippie ? (@iam_me_1) January 20, 2019
In October 2017, following the rapper's lavish, nationally televised wedding to Keisha Ka'oir, Gucci's brother called him out for not extending an invitation to him and their mom.
"He didn't let me go to the wedding," his brother Nate told TMZ at the time. "Me and my mom didn't go. I feel real bad Ray didn't invite me to his wedding. I really wanted to be there for him from a brother standpoint."
Nate continued: "But I'm happy for him. He went through hell. I'm glad he ain't in prison. But for me not to be invited I don't know how to feel. I thought I knew you but I don't even know you. Its hard, its hard. I don't know, and she doesn't know."
Gucci's brother Nate said for their mom Vicky, watching her son get married would have been "a dream she really wanted to see come true" and he even appeared to question Keyshia's motives in marrying a man who doesn't respect his mother.
"At least have your mother there… a man don't care for his mother, how can he care for you?'" he said.
Asked if he thought he and his mom weren't invited for "production reasons," as the wedding was being filmed for a ten-part reality show on BET, Nate said: "You never know… but I don't know. I guess if you're at the top, you gotta keep people around you who are at the top with you so you won't feel left at the bottom."
Though Nate and their mother weren't invited to the nuptials, Gucci and Nate's other broker Duke was the best man.
Gucci Mane and Keyshia Kai'oir tied the knot in an extravagant, all-white wedding ceremony at the Four Seasons Hotel in Miami.
BET footed the entire bill for the nearly $2 million dollar ceremony and also paid the bride and groom an additional $650K to air a 10-part special called "The Mane Event."
Be the first to receive breaking news alerts and more stories like this by subscribing to our mailing list.