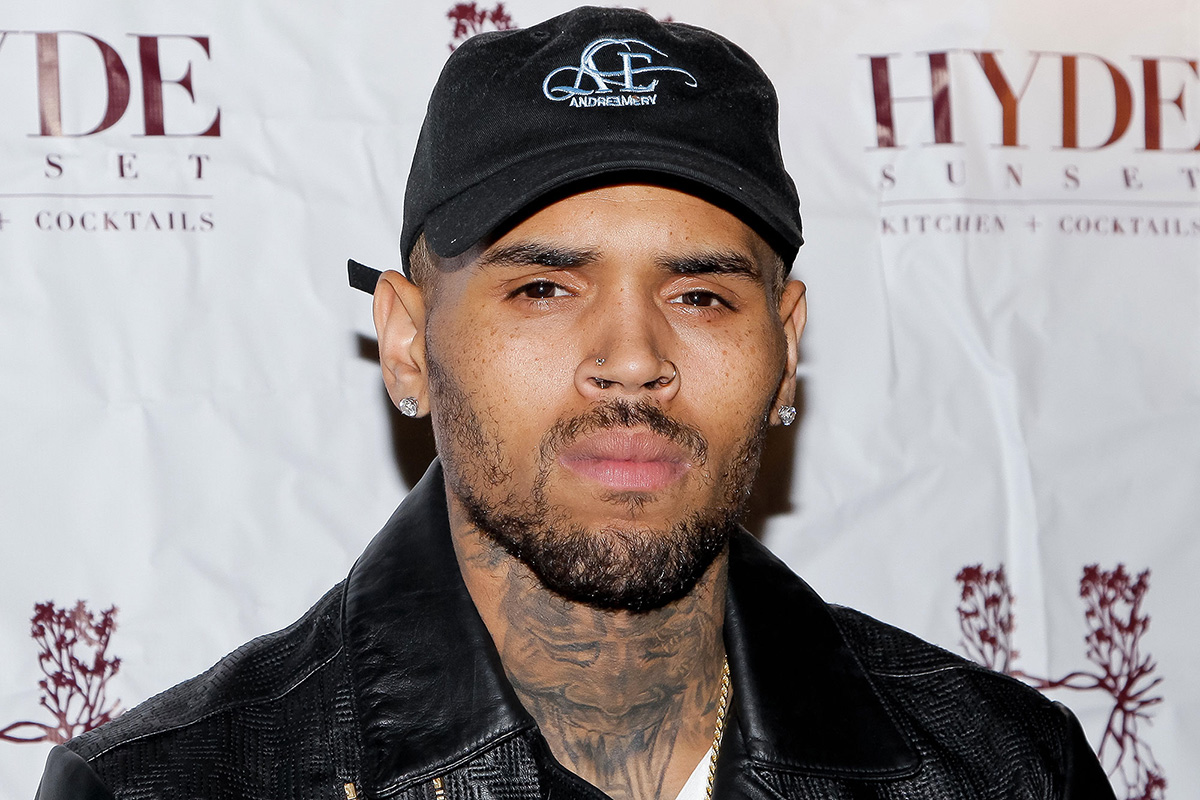 Chris Brown has been arrested in Paris after being accused of aggravated rape and drug violations, French officials said Tuesday (Jan. 22).
A judicial official said the Grammy Award-winning singer and two other people were detained Monday after a woman filed a rape complaint. Chris Brown remained in the custody of Parisian police Tuesday, judicial officials said.
Investigators reportedly have another two days to decide if they'll let him go or file preliminary charges.
Brown's publicists and legal team have not commented on the situation yet and would not say what Brown was doing in Paris.
The 29-year-old has had several run-ins with the law since pleading guilty to felony assault in 2009 of his then-girlfriend Rihanna. While he completed probation in that case in 2015, he's been in repeated legal trouble over the years.
The woman who accused Brown of raping her said she met the singer and his friends overnight on January 15th or 16th at a night club near the Champs-Elysees, and then they all went to the Mandarin Hotel near the Concorde Plaza in central Paris, officials said.
One of Brown's bodyguards is among the others who were detained in the Paris investigation, according to officials.
Most recently prior to the Paris incident, Brown was arrested in July following a concert in West Palm Beach, Florida for a felony charge stemming from an April 2017 incident in which he was accused of punching a man who took an unauthorized picture of him.
He was released after posting $2,000 bail, pleaded not guilty at a court hearing and is currently awaiting trial.
Brown and his bodyguard were arrested and charged with felony assault in 2013 following an alleged altercation outside a Washington, D.C. hotel. The next day, the charge was reduced to a misdemeanor and Brown was released from jail without bail.
Later that year, Brown was kicked out of a rehab facility after he smashed his mother's car window during a family session. He was ordered by a judge to immediately enter into another rehab program.
In March 2014, Brown was hit with a probation violation for being kicked out of the new rehab program and a judge sent him to jail. The following May, while he was still incarcerated, he pleaded guilty to a probation violation stemming from the D.C. fight.
He was released from jail in June 2014, and about three months later, he pleaded guilty to the charges stemming from the Washington fight and was sentenced to time served—one day in prison—and a $150 fine.
Despite his legal troubles, Brown retains a large fanbase, including nearly 50 million followers on Instagram, and has continued to put out good music over the years.
Of the eight albums he's released since his self-titled debut in 2005, six of them have gone platinum.
The singer recently celebrated the milestone of surpassing 15 billion views on YouTube and being called one of the most-viewed artists on the platform ever.
"Create your own happiness!!! Shit ain't supposed to be easy!" he wrote in a message on Instagram. "As long as y'all want my art ima keep painting."
Chris Brown released a new single, "Undecided," earlier this month, along with a music video featuring Empire star Serayah.
The song is the first single from his next album, which is due out sometime this year.
Be the first to receive breaking news alerts and more stories like this by subscribing to our mailing list.