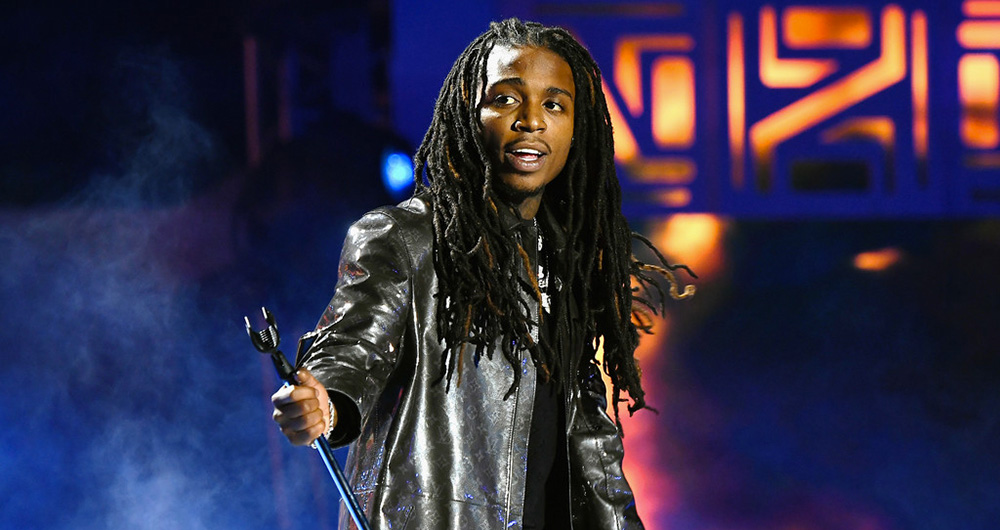 When you think of the internet, the first word that comes to mind is "petty."
The week leading up to Christmas, a man from Spartanburg, South Carolina named Ricky Fields started a Change.org petition in a hilarious effort to ban Jacquees from making covers of classic R&B tunes. "As a black community, we have to figure out how we getting rid of Jacquees," he wrote.
The petition has since gone viral on social media, and within days, has racked up more than 40,000 signatures from people who wholeheartedly agree with Fields.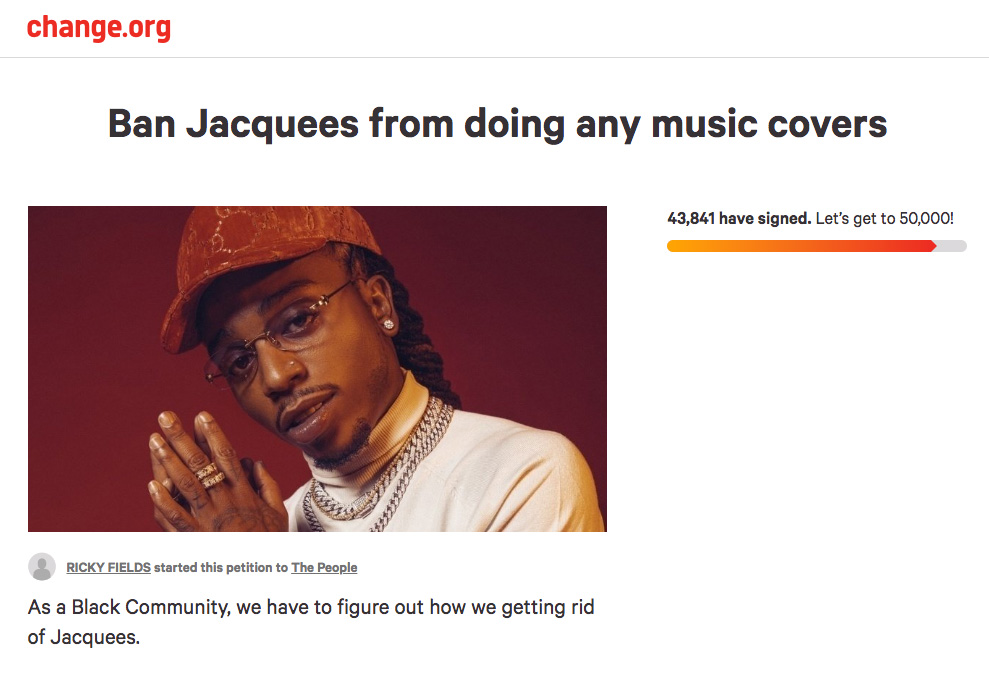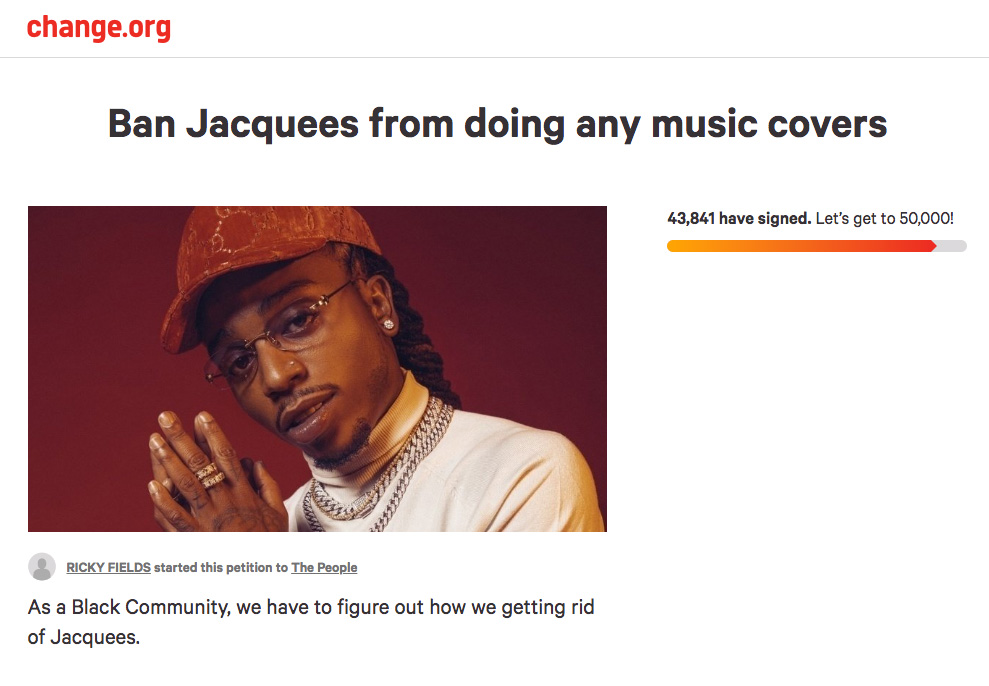 Some people are signing because they don't believe Jacquees is a talented singer, while others aren't impressed with his music covers. Some are signing for both reasons.
Among the songs Jacquees has covered in the past were Chris Brown's version of "This Christmas," Ella Mai's "Trip," Michael Jackson's "Dirty Diana" and Beyoncé's "Bow Down."
Then, on top of all of that, he had the nerve, THE AUDACITY, to come for Keith Sweat:
"He must be stopped! He disrespected Keith Sweat, then I just heard his Dirty Diana cover. The boy has gone mad! Plus he dresses like a toddler," wrote one supporter. "He did the NE 'If it Isn't Love' choreography in his video for 'Candy Rain'….everybody know you sposed to do the Candy Rain dance. This ni**a tripping!" said another.
Another supporter compared him to an "itch that don't ever want to go away." YIKES.
Folks have been going in on Jacquees for the past few weeks—ever since he took to social media earlier this month and called himself the "King of R&B" for the current generation. His assertion offended fans of R&B music and he's been the butt of many a joke ever since.
Here we are nearly three weeks removed from the "I'm the King of R&B" fiasco, and Twitter still got jokes:
Jacquees pissed everybody off to the point that B2K is making a comeback.??????

— ßombaee???? (@_sassysapphire) December 22, 2018
Jacquees done made August Alsina come out of retirement ??
pic.twitter.com/wzNC8ZtlRc

— SlimeTime Rich???? (@SlimeTimeRich) December 23, 2018
Jacquees: Ay, check this out.. this my safe.. *opens safe*, and this my life savings.. all cash. ?

Keith Sweat:
pic.twitter.com/PNYpNrfi4B

— ?E?G?E™? (@ItsLeague) December 24, 2018
I'm surprised Jacquees ain't try to cover Baby Shark

— Beard Loading? …. 12.% (@itsLilDemiHo) December 27, 2018
Jacquees while B2K performing on the Millennium Tour pic.twitter.com/WVZMYIQk63

— ??????? ? ????? (@__Yasiela) December 22, 2018
Jacquees is a menace to society pic.twitter.com/kMGq5m8X8n

— BEYONCÉ HUB (@theyoncehub) December 24, 2018
I bind you Jacquees from doing harm!!
Harm against other songs &
Harm against choreography!! pic.twitter.com/jMTDIrf1Rr

— Tora Shae (@BlackMajiik) December 28, 2018
So, as you can see, the internet is NOT letting up on Jacquees anytime soon.
Be the first to receive breaking news alerts and more stories like this by subscribing to our mailing list.