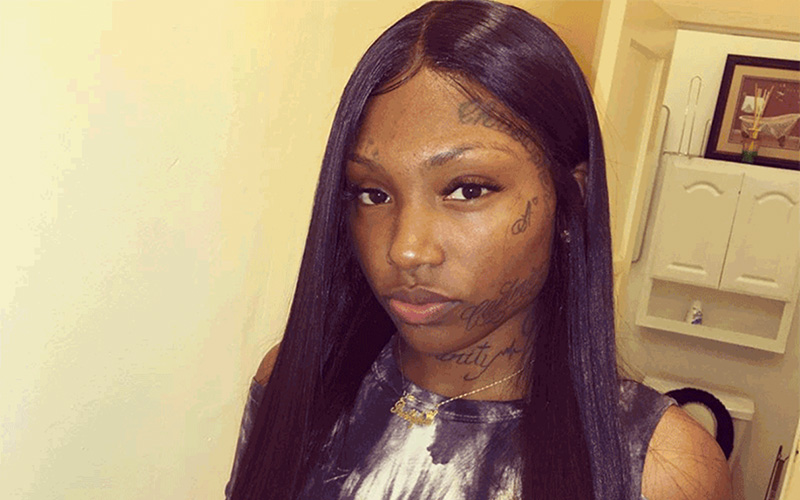 The infamous California prostitute known as "Pretty Hoe" has admitted to luring teens into sex trafficking and coercing at least one victim into getting her pimp's name tattooed on her face, officials said.
According to the U.S. Department of Justice, instead of going to trial, 23-year-old Melanie Denae Williams—a Los Angeles native who often describes herself as "The Most Hated Hoe in L.A."—pleaded guilty to sex trafficking by force, fraud or coercion in Los Angeles federal court.
Federal prosecutors accused Williams of using her influence on social media to persuade young women to work as prostitutes.
Officials said in one alleged incident, Williams ordered a woman to strip naked before throwing bleach on her and beating her with a broomstick.
"Pretty Hoe" was also known for taking to social media and sharing several videos of her beating and using firearms to threaten victims.
The day Williams entered her plea, she posted a video on Instagram in which she said, "We don't give a f**k about sh** you talking about."
As part of her plea deal, Williams faces a minimum prison sentence of 15 years and will be required to pay restitution to her victims. Had she not pleaded guilty, she would have faced life in prison, if convicted.
Pretty Hoe's sentencing is scheduled for January 28th, 2019.
Be the first to receive breaking news alerts and more stories like this by subscribing to our mailing list.