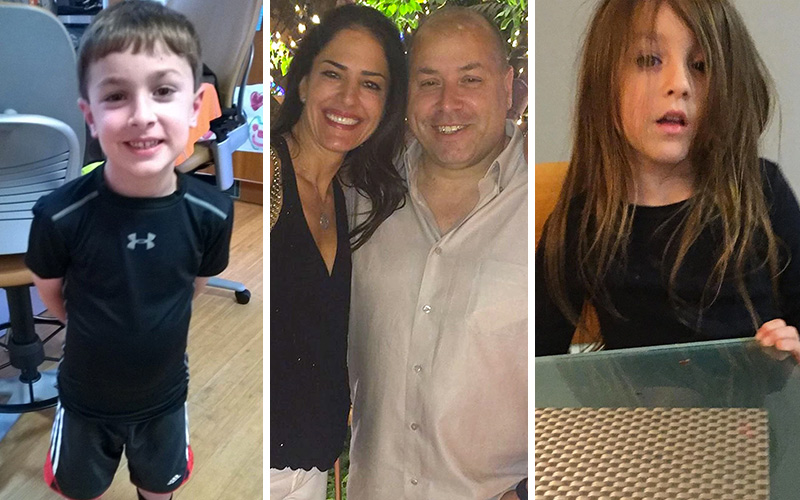 On Tuesday (Nov. 20), authorities responded to the scene of a house fire in Colts Neck, New Jersey. Upon arrival, they discovered 50-year-old Keith Caneiro dead outside of his burning mansion with a gunshot wound in the back of his head. Inside, his 45-year-old wife Jennifer and two young children, 11-year-old Jesse and 8-year-old Sophia, lay dead among the flames with stab wounds.
The gruesome discovery came just hours after Caneiro's brother, Paul, 51, was dealing with his own house burning down 12 miles away. A neighbor of Paul's told NJ.com that he was visibly upset hours after the fire at his home was extinguished.
"He said, 'it must've been a gas leak.' He has tears in his eyes. [His wife] Susan was devastated," the neighbor said. "He said, 'I'm in complete shock. I can't believe this is happening to me."
Paul's reaction would be understandable save for the fact that on Wednesday, Paul was arrested on a charge of aggravated arson.
According to a criminal complaint, Paul set fire to his own house "by using gasoline and igniting the gasoline causing the residence to catch fire while his wife and two daughters were inside."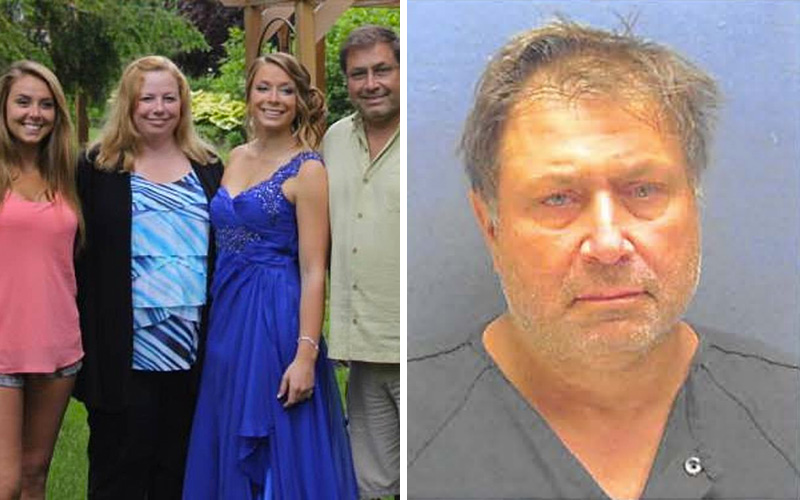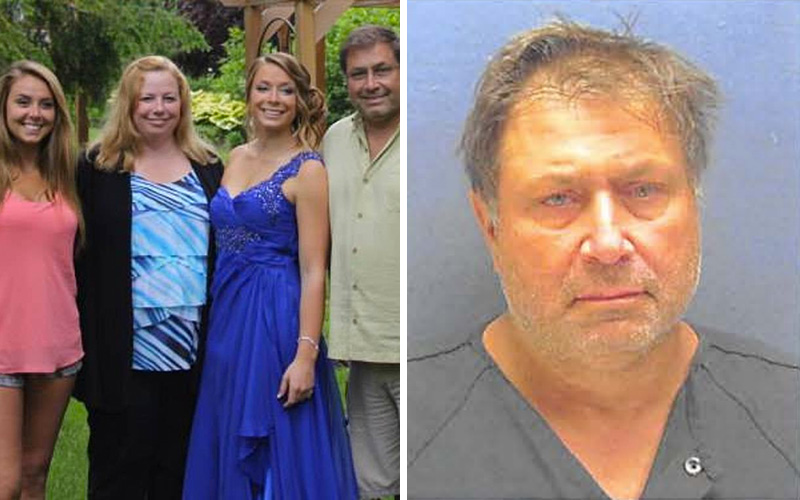 Monmouth County Prosecutor Christopher Gramiccioni said at a news conference Tuesday: "The case has transcended into a multiple homicide investigation in addition to the arson matter. And to date, our investigation has revealed that unfortunately, sadly, each of these individuals were the victims of homicidal violence at some point prior to when the fire was set."
Police are treating the case as an arson and believe the two fires are connected, but it is unclear if Paul is responsible for also burning down his brother's $1.5 million New Jersey mansion.
"it's important to emphasize that we have no reason to believe that anyone in the community is in any danger at this time," Gramiccioni said.
He continued to mention that, "both of those homes are owned by family members…I'm sure you have questions as to if they are related, and that remains to be seen. But it is an angle that we're continuing to pursue."
"Just let us do our investigation," he concluded.
The two brothers were business partners at their consulting firm, Square One, as well as a pest control company they ran together.
Be the first to receive breaking news alerts and more stories like this by subscribing to our mailing list.