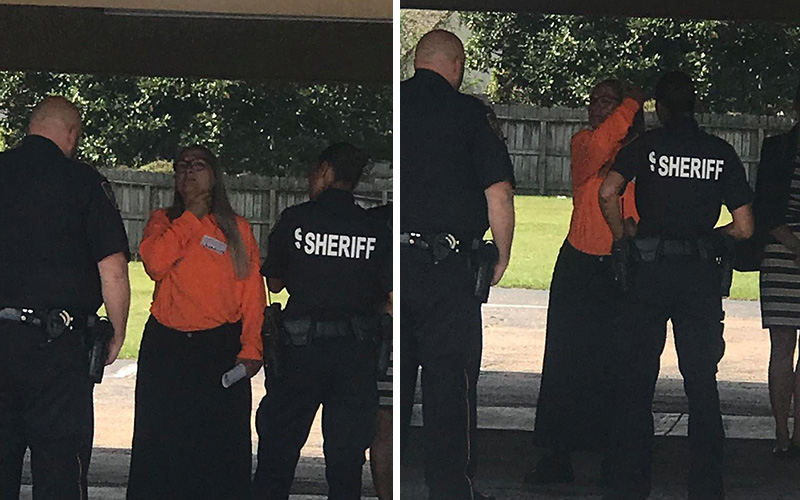 Juanita Barnes was removed from her duties as an assistant alternate election judge Tuesday (Nov. 6) after a black voter reported her for making a racist comment and assaulting her at a polling place in North Houston, Texas.
According to the Houston Chronicle, a black woman named Rolanda Anthony told police that Barnes approached her after she was having trouble with a dispute over her address.
Anthony was told that she had to fill out a form to clear up the matter, and that's when Barnes started yelling that it was illegal to change her address on election day. As several voters looked on, Anthony said she told Barnes her address hadn't changed.
Barnes, who is white, then told Anthony "Maybe if I'd worn my blackface makeup today you could comprehend what I'm saying to you," according to Anthony and a witness.
Edith Randle, the presiding election judge overseeing the polling place, intervened, eventually told Barnes she was wrong and to get out of Anthony's way. As Anthony and the poll worker filled out the form, Barnes approached her again and yelled at her.
When Anthony later told Barnes she was going to call police, Barnes walked up to her again and aggressively bumped her with her shoulder. Anthony said Barnes then said to her: "If you call the police, they're going to take you to jail and do something to you, because I'm white."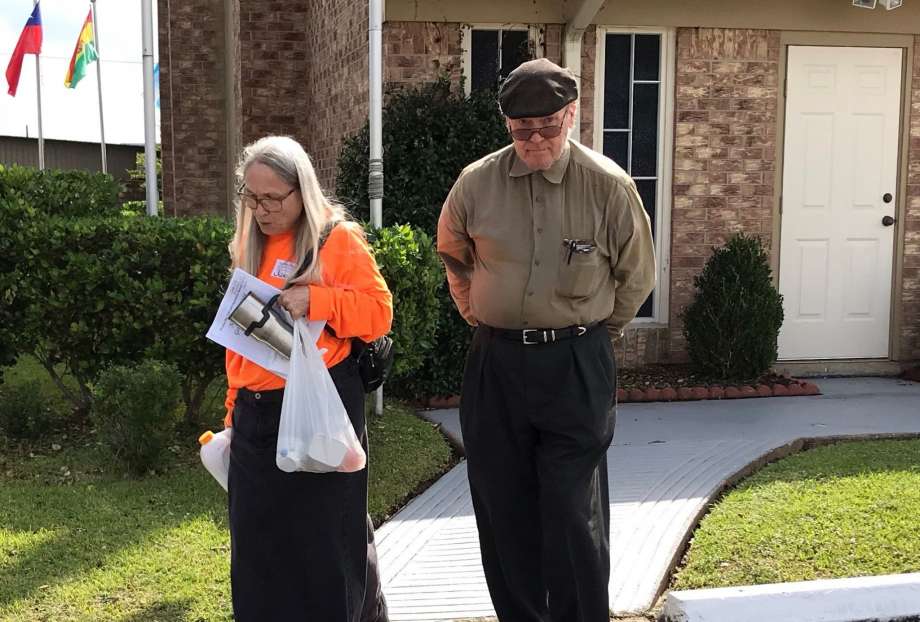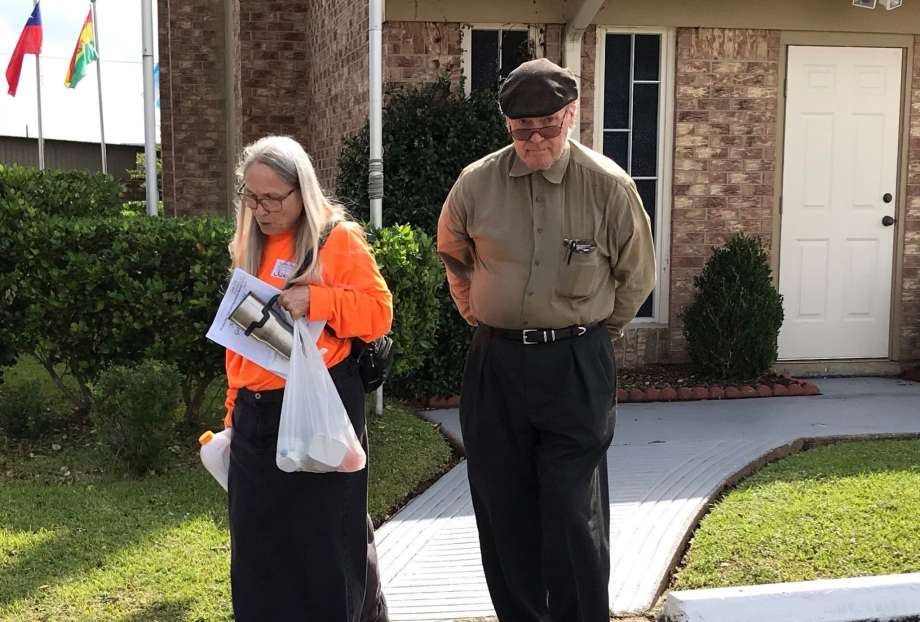 Barnes was relieved of her duties and left the building after sheriff's deputies and two lawyers and an investigator from the Harris County Attorney's office arrived to take reports from witnesses.
At least one of the poll workers quit in protest in response to Barnes' actions, and another was in tears as she gave a statement to a sheriff's deputy about the altercation.
Anthony said she believes the incident was a blatant attempt at voter suppression. "I feel like my vote today is more important than ever," Anthony told The Chronicle.
"I think it's really ridiculous and I think her purpose was to prevent me from voting," Anthony said. "She did it egregiously. She did it because she wanted to prove that she had some kind of white supremacy over me. She did that purposely and intentionally to intimidate me, but I will not be intimidated."
Harris County Sheriff Ed Gonzalez said Barnes was given a Class C misdemeanor citation. Gonzales later tweeted: "Voters and poll workers should feel safe from harm while participating in our democratic process. We will not tolerate any form of violence or intimidation at the polls."
Prestina Stuckey, a poll worker and daughter of Edith Randle, the election judge, said she left the polling site because she couldn't stand to tolerate the abuse she said Barnes gave out to her mother and Anthony. "She had just been saying little stuff all day," Stuckey said. "She was nitpicking all day."
Anthony wrote about her experience in a Facebook post.
"I was racially profiled and disrespected, then threatened by a white lady working at the CHURCH where I'm voting," she said, adding that Barnes was "relentless" as she followed her around the polling place and "[got] in her face."
You can read her post in its entirety below:
"Good morning. I've just had to call the sheriff's at my voting location. I was racially profiled and disrespected, then threatened by a white lady working at the CHURCH where I'm voting.

"This lady questioned my residency. When I explained that the address is completely correct, she told them to check it again because it couldn't be. When I finally challenged her she declared, maybe if I wore my black face make up today you'd be able to understand me.

"After her atrocious statement I walked away, she was relentless she followed me throughout the voting location and got in my face not one but two times finally I had enough and said I'm calling the police.

"She had the audacity to say I'm white they'll arrest you and charge you with a crime not me, haven't you seen the news. Her name is Juanita Barnes and she's the assistant election judge in Harris county precinct 1012. I'm currently awaiting the arrival of Harris county sheriff's deputies."
Anthony did confirm that she was able to vote despite all of the drama.
Voter intimidation is illegal, but it can often be hard to define or prove in a court of law.
The law is defined as any act of an individual that works to "intimidate, threaten, or coerce" a voter or voters. If convicted, you can face up to a year of jail time.
Be the first to receive breaking news alerts and more stories like this by subscribing to our mailing list.