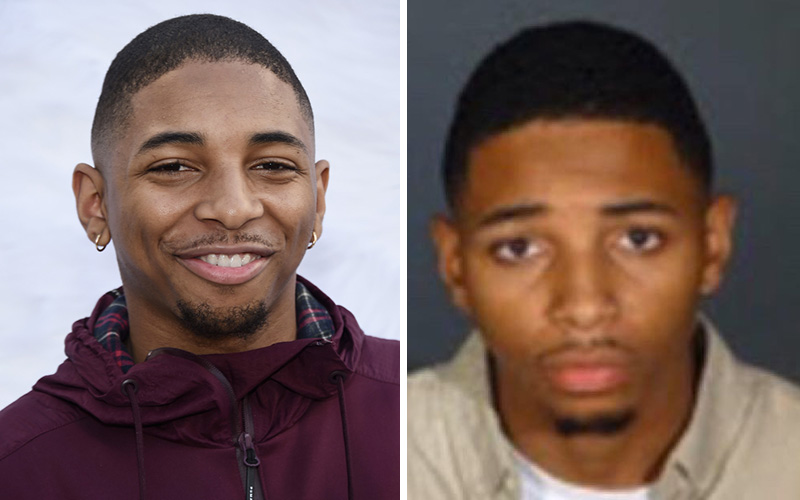 Kalaan "KR" Walker, an actor/rapper best known for his role in the movie "Superfly," was hit with nine felony sexual assault charges Tuesday (Oct. 23) after he was arrested in September for allegedly sexually assaulting a number of internet models.
According to a news release from the Los Angeles Police Department, Walker is accused of luring aspiring models through social media under the premise of being hired for professional work, and when he gets them alone, he instead takes advantage of them sexually. Police said the series of sexual assaults all took place in Los Angeles County.
https://www.instagram.com/p/BkLRFgrApyj/
Walker was arraigned at the Northwest District of the Los Angeles Superior Court and was held on $1,000 bail. His charges include five counts of forcible rape, three counts of sexual penetration by a foreign object, and one count of forcible oral copulations.
It's unclear whether there may be any more victims, but the LAPD has asked that the public come forward with any information relevant to the case.
"The Los Angeles Police Department Van Nuys Area is asking for the public's help in providing any information that would lead to locating additional victims of suspect Kaalan R. Walker," the LAPD'S news release reads.
The release continues:
Anyone with additional information is urged to call Van Nuys Area, detectives at (818) 374-9500. During non-business hours or on weekends, calls should be directed to 1-877-LAPD-24-7(877-527-3247). Anyone wishing to remain anonymous should call Crime Stoppers at 800-222-TIPS (800-222-8477).

Tipsters may also contact Crime Stoppers by texting to phone number 274637(C-R-I-M-E-S on most keypads) with a cell phone. All text messages should begin with the letters "LAPD." Tipster may also go to LAPDonline.org, Click on "webtips" and follow the prompts.
https://www.instagram.com/p/BkDUh83gGgq/
After starring in the 2017 drama "Kings" alongside Halle Berry and Daniel Craig, Walker also starred alongside Trevor Jackson in the 2018 thriller "SuperFly" while also acting in the TV series "In Contempt" the same year.
The actor also raps under the stage name KR and released his latest EP, The Intermission, in 2017.
Be the first to receive breaking news alerts and more stories like this by subscribing to our mailing list.