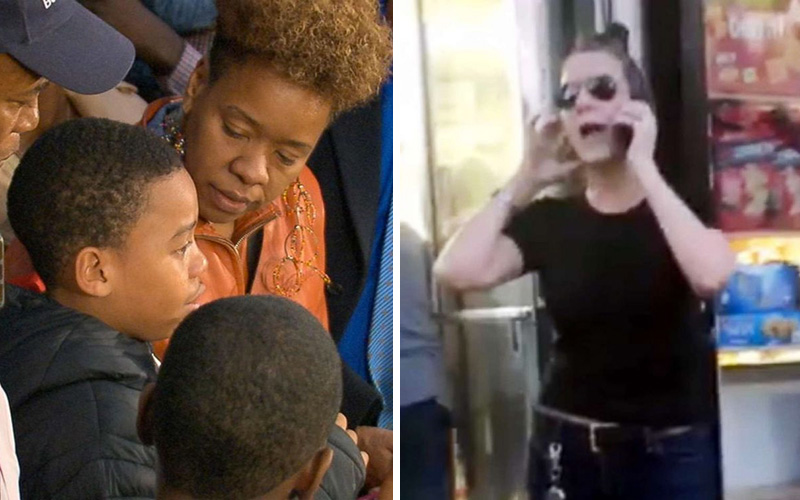 The 9-year-old black boy at the center of the "Cornerstore Caroline" debacle is not ready to turn the other cheek after a white woman falsely accused him of groping her.
With his mother standing beside him and with tears running down his face, Jeremiah Harvey spoke out at a community meeting in New York outside the Flatbush deli where the incident occurred. "Friendship is really the key," the boy said.
Jeremiah's emotional response came just days after Teresa Klein accused the boy of grabbing her butt in a Brooklyn corner store and threatened to call the police. Video footage showing her antics went viral on social media and she was given the nickname "Cornerstore Caroline."
Klein apologized after viewing surveillance video that proved that Jeremiah never touched her. The footage showed Jeremiah's backpack brushing against her backside as he passed her in the store, and his hands were clearly in front of him the entire time.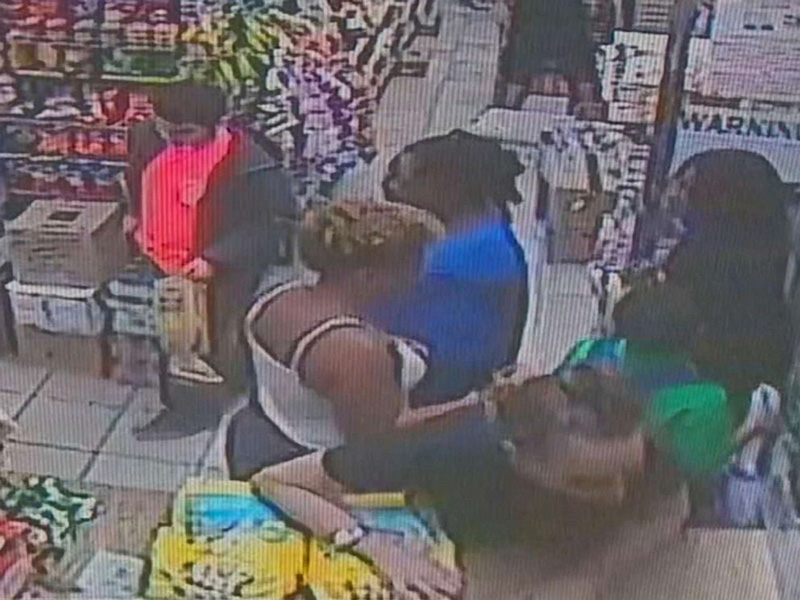 "I was wrong. The child accidentally brushed me," she told News 12 Brooklyn, as laughter erupted from people in the deli who gathered to watch the footage with her. "Young man, I don't know your name, but I'm sorry."
Jeremiah's mother, Someko Bellille, also spoke at Mondays' meeting, telling the crowd, "What happened to us respecting one another, having unity and being neighborly?"
After the meeting, Jeremiah told ABC New York station WABC that he does NOT accept Cornerstore Caroline's raggedy a** apology. "I don't forgive this woman, and she needs help," he said.
Be the first to receive breaking news alerts and more stories like this by subscribing to our mailing list.