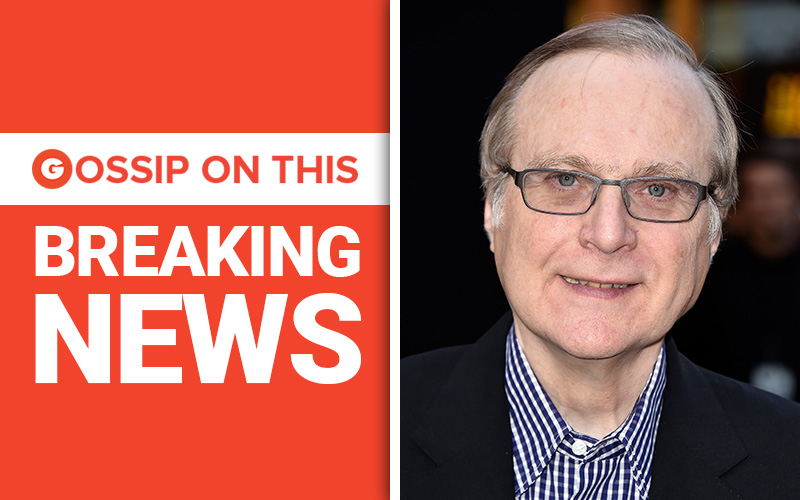 Paul Allen, who co-founded Microsoft alongside Bill Gates in 1975, has died. He was 65 years old.
According to King 5 Seattle reporter Chris Daniels, Allen died from complications as a result of non-Hodgkin's lymphoma, which he was diagnosed with in 2009. He underwent chemotherapy for large B-cell lymphoma and the treatment put him into remission, however, the cancer returned in 2018.
Allen wrote a personal blog earlier this month about the disease returning, saying that his doctors were "optimistic" about his prognosis. You can read the post below:
I learned recently that the non-Hodgkin's lymphoma that I was treated for in 2009 has returned. My team of doctors has begun treatment of the disease and I plan on fighting this aggressively.

A lot has happened in medicine since I overcame this disease in 2009. My doctors are optimistic that I will see good results from the latest therapies, as am I. I will continue to stay involved with Vulcan, the Allen Institutes, the Seahawks and Trail Blazers, as I have in the past.

I have confidence in the leadership teams to manage their ongoing operations during my treatment. I am very grateful for the support I've received from my family and friends. And I've appreciated the support of everyone on the teams and in the broader community in the past, and count on that support now as I fight this challenge.

Go Seahawks! Go Blazers!
Non-Hodgkin's lymphoma is, according to the Mayo Clinic, "cancer that originates in the lymphatic system, the disease-fighting network spread throughout your body. In non-Hodgkin's lymphoma, tumors develop from lymphocytes — a type of white blood cell."
Treatment for non-Hodgkin's lymphoma includes chemotherapy, radiation therapy, and drug treatments. The 10-year survival rate for this cancer is 59 percent, according to Geek Wire.
Before his death, Paul Allen was estimated to be the 46th-richest person in the world, with an estimated net worth of $20.3 billion, including 100 million shares of Microsoft.
Allen also had a multibillion-dollar investment portfolio that included technology and media companies, real estate, stakes in other companies, and more. Some of his biggest investments were Ticketmaster and Charter Communications.
He also owned two professional sports teams: the Seattle Seahawks (NFL) and the Portland Trailblazers (NBA). He was also part-owner of Major League Soccer's Seattle Sounders FC soccer team.
Allen was also a philanthropist and gave more than $2 billion towards causes such as education, wildlife and environmental conservation, the arts, health and community services, and more.
Paul Allen—who was, at times, considered reclusive—never married and didn't have any children.
Be the first to receive breaking news alerts and more stories like this by subscribing to our mailing list.