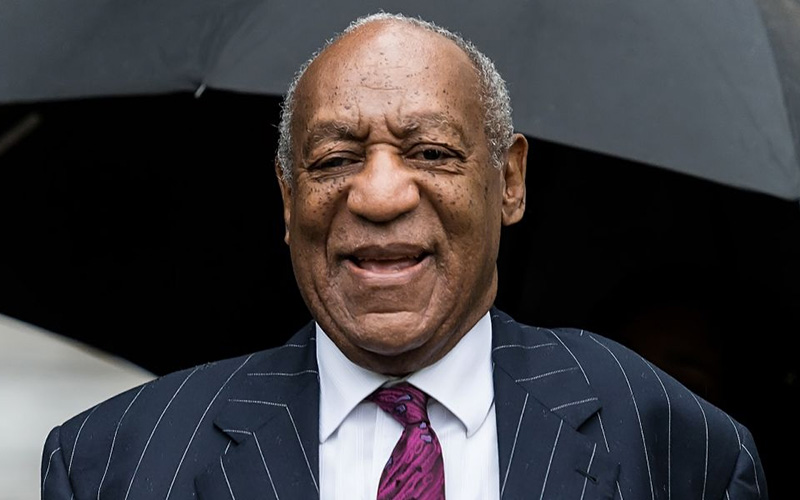 Reports of Bill Cosby being slapped in the face with a chicken patty in prison are NOT true, TMZ reports.
There are reports out that Cosby cracked a joke that another inmate found distasteful and reacted by removing a chicken patty from the bun and throwing it at Cosby, smacking him in the face.

An official from the Pennsylvania Dept. of Corrections tells TMZ, "This did NOT happen, and I am unhappy with anyone who is reporting such fake news."

The official says Cosby isn't even mingling with other inmates yet … he has no contact whatsoever. That's because he's being evaluated by prison staff and, until they determine the extent to which he should interact with other inmates, he's by himself and in his own cell.
While reports of Bill Cosby getting slapped in the face with a chicken patty are "Fake News," reports that his lawyers are working hard to get him out of jail are 100% true.
According to Page Six, Cosby's lawyers not only want him out of prison, but they also want the judge in the case thrown out. They filed a defense motion Friday (Oct. 5) saying that they want the actor's 3-10-year prison sentence overturned on account of errors made in the case and the trial.
"The defendant, William H. Cosby, Jr., moves this Court for a new trial in the interest of justice, or at least for reconsideration and modification of the sentence imposed on September 25, 2018," the motion says.
Cosby's defense team claims Judge Steven O'Neille should have refused himself from the sentencing hearing following the 2017 mistrial and the 2018 retrial this past spring.
"For the reasons detailed in Mr. Cosby's previously-filed motions for recusal (which are incorporated here by reference, without being repeated and set forth at length), and for all the foregoing reasons, a reasonable observer could question the impartiality of the judge who imposed the September 25, 2018, sentence," the filing says. "Accordingly, Judge O'Neill should have recused himself from imposing sentence."
Be the first to receive breaking news alerts and more stories like this by subscribing to our mailing list.