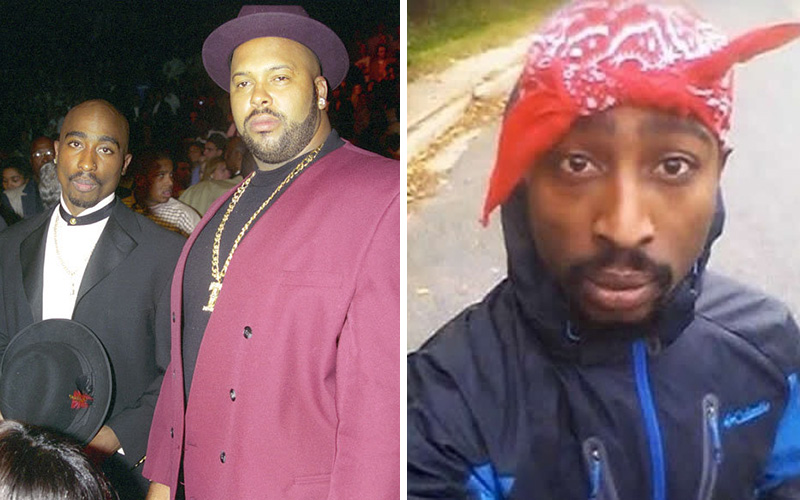 This is Suge Knight Jr., son of infamous former Death Row CEO Suge Knight.
Suge Knight Jr. set the internet on fire earlier this week with a shocking claim that Tupac is alive and well and living his best life in Malaysia.
It's been 22 years since Tupac was murdered, and his death has long been speculated as having been "faked," with longstanding rumors saying that Tupac is "alive" and in hiding.
But according to Suge Knight's son, Tupac being alive is NOT just a rumor.
22-year-old Knight Jr. said in a post on Instagram Tuesday (Oct. 2): "TUPAC IS ALIVE."
The day before, he posted a screenshot of a headline saying that Tupac's estate was planning to release new albums on behalf of the legendary rapper after settling a lawsuit. "Man if they have PAC talk about Kanye or Trump something ain't right lol," he said.
A few hours after proclaiming that "TUPAC IS ALIVE," Knight Jr. posted a screenshot of a questionable iMessage thread in which the sender says "You said to [sic] much, time to go."
He even went so far as to post terribly photoshopped photos of Tupac with Beyoncé, 50 Cent and Kanye West. "He never left us. They'll be after me soon smh. For y'all tho," he wrote in the caption on one.
He also posted a video saying he was afraid for his life. "They following me man!" Knight Jr. said.
And for any of you questioning his sanity or sobriety at the moment, Suge Knight Jr. says he's "not on drugs."
And for those worrying about Knight Jr's safety, he has a message for y'all. "I'm safe and just know it was self defense. #killuminati," he says. "Just know. They been tryna destroy powerful names and legacies. I saw what I saw and they saw me."
Again… he's "NOT ON DRUGS."
And just so you know, he's also "not clout chasing."
He has receipts to back his claims that Tupac is alive:
"I know the truth behind this night," he captioned a photo showing Tupac's murder scene:
Suge Knight Jr. says the illuminati has been after his family for years: "Big Suge beat death more than 3 times. All were attempts of the illuminati."
And he has assembled a team to help him prove that Tupac is living in Southeast Asia.
Tupac died on September 13th, 1996 after he was shot six times in Las Vegas the week before. More than two decades later, there still have been no arrests in Pac's murder and the case is still considered to be an open investigation.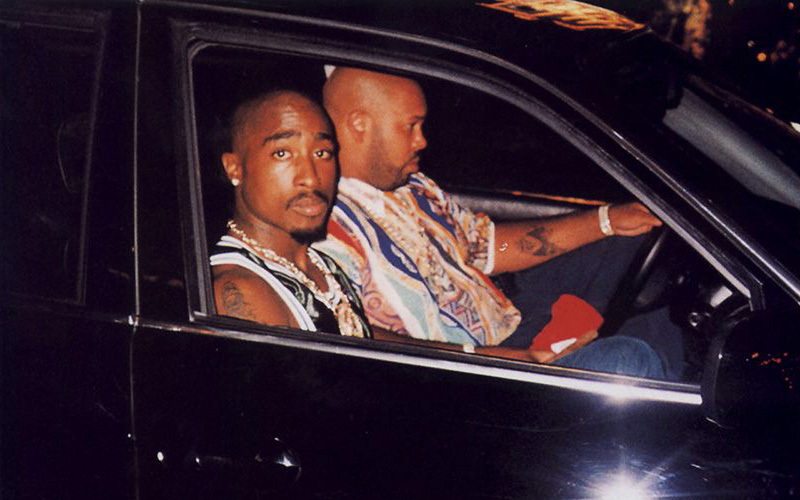 Be the first to receive breaking news alerts and more stories like this by subscribing to our mailing list.