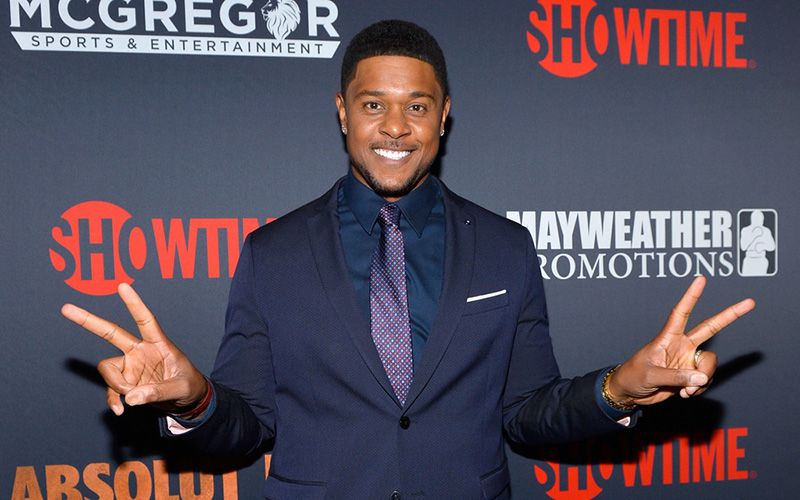 Pooch Hall was arrested Wednesday night (Oct. 3) for DUI and felony child endangerment, TMZ reports. Police said the actor was so drunk, he allowed his 2-year-old son to get behind the wheel and drive the vehicle. Uhm… WOW?!
According to authorities, Hall was driving in Burbank, California around 7:30 p.m. when witnesses called 911 after seeing Hall's 2-year-old son in his lap holding the steering wheel.
We're told the witnesses were horrified to watch the car veer off and smash into a parked car. Thankfully, there were no injuries. One eyewitness tells us he saw the child crying in the front seat. The eyewitness says he looked in the window and the car seat was just laying among the junk in the back seat. It was not installed.
When police arrived on the scene, they Hall reeked of alcohol and could barely walk. They said his blood alcohol level was a .25, which is more than THREE times the legal limit. (FYI: A BAC of .30 is considered alcohol poisoning, and you can die at .40)
Hall was taken into police custody and jailed on $100,000 bail. He was still in jail as of Thursday morning at the time this article was published. His son was released into his wife's custody.
Pooch Hall is an actor best known for his starring roles on The Game and Ray Donovan, the latter of which still airs on Showtime. Hall plays titular character Ray Donovan's younger half-brother Daryll on the show.
Hall's big break as an actor came when he played football star Derwin Davis on The Game for five straight seasons before the show was revamped with new starring characters. He was also in the 2011 box office smash "Jumping the Broom."
Hall is a father to four children—20-year-old daughter Djanai, 11-year-old daughter Djaeda, 9-year-old son Djordan and 2-year-old son Djulian (the one who was allegedly behind the wheel of Hall's vehicle when he was sh*t-faced drunk). His oldest child, Djanai has cerebral palsy and uses a wheelchair.
Hall described himself as a "family man" to People Magazine last year. "As far as me, being an actor and a family man in this world that we are working in … it's never going to be easy," he said.
Last Tuesday (Sep. 25) Hall was the emcee for Africa-America Institute's (AAI) 65th Anniversary Gala at the American Museum of Natural History in New York City.
Be the first to receive breaking news alerts and more stories like this by subscribing to our mailing list.