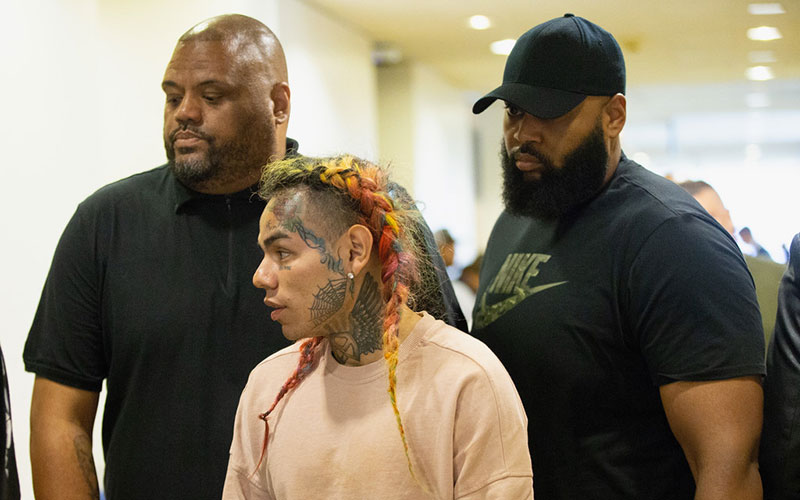 A Tekashi 6ix9ine fan got the beatdown of a lifetime after he tried to attack the rapper on stage during a recent concert in Russia.
Video footage from the show in Moscow Thursday surfaced online showing a guy rushing 6ix9ine from the side of the stage clearly trying to knock him over.
While the guy did get to lay hands on Tekashi, it didn't take long for the rapper's security to intervene and drag him to the back for a good ol' fashioned a**-whoopin. The video shows Tekashi's bodyguards stomping the guy out as he lays helpless on the ground.
Fortunately, Tekashi wasn't involved in the physical altercation that ensued, and he has his security team to thank for that. It's a good thing he didn't get involved too, considering all the legal issues he's currently dealing with.
Tekashi walked away from the incident unscathed, as seen in an Instagram live video in which he described exactly what went down.
"The kid tried to run on stage," Tekashi explained. "You remember the video when n****s ran on stage when [XXXTentacion] was performing and tried to knock him out? Well, the n***a tried to do some bozo sh** like that, and got packed out. And that's what happened."
He added, "I don't want people to think we just out here beating people up. The kid tried to f***in' play stupid…"
Be the first to receive breaking news alerts and more stories like this by subscribing to our mailing list.