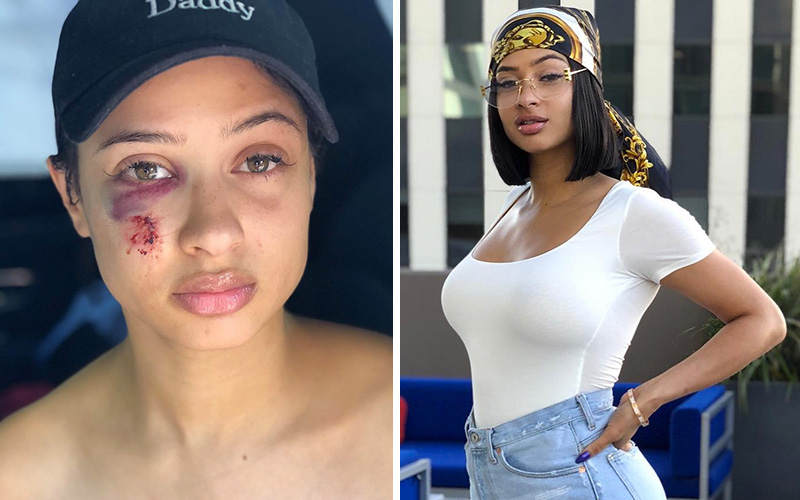 Rich The Kid's girlfriend Tori Brixx wants the world to know that she did NOT have anything to do with the home invasion robbery that left her and RTK battered and hospitalized last week.
Last Thursday, a group of armed men entered Tori's home while she and Rich The Kid were there demanding cash and jewelry.
Rich reportedly tried to fight them off, but he was no match for the men who beat and pistol-whipped him and Tori. After the attack, Tori and Rich were hospitalized with injuries, with Rich sharing a photo of himself on his Instagram lying on a hospital gurney.
Not too long after news broke of the home invasion, photos surfaced showing the extent of Tori's injuries. She suffered a deep laceration on her cheek, along with bruising and swelling around her eye, which apparently required some stitches.
A lot of folks on social media and the comments section on blogs blamed her for the robbery, saying that she set the whole thing up, but the most vocal accusations came from Rich The Kid's estranged wife and rapper The Game.
"I just want this to be known when I see @toribrixx I'm beating her ass [because] b*tch you know you set him up," Rich The Kid's estranged wife Antonette Willis wrote. "Y'all can feel how y'all want to feel. My kids could have been going to their dads funeral just bc of this dumb ass girl."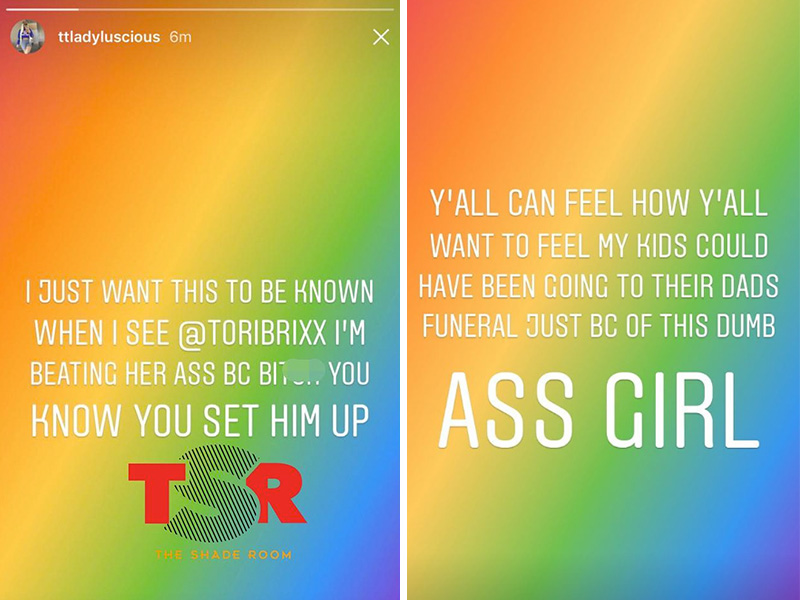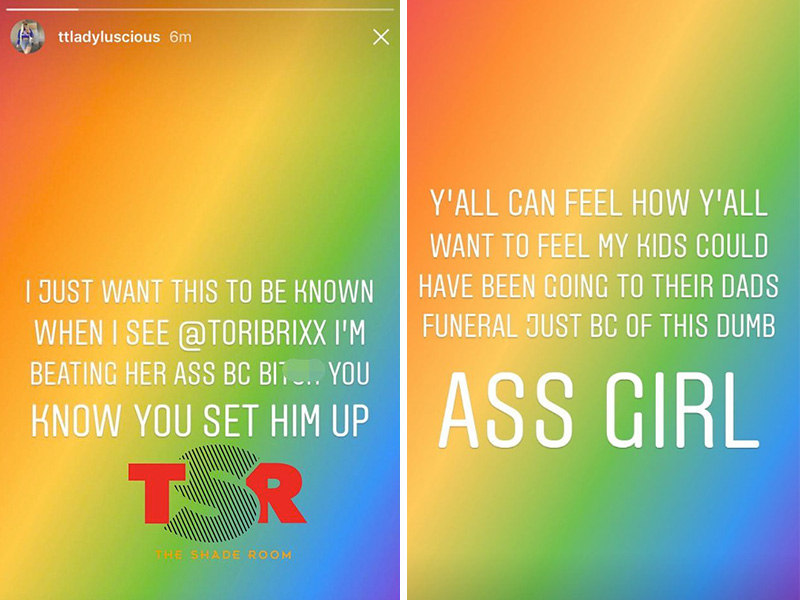 The Game echoed Antonette's sentiments in an IG post of his own. "Aye @richthekid you been set up blood….. surround yourself by REAL ONES asap nigga. Tyler Perry, give her a job," he wrote along with a bunch of hashtags supporting his claims.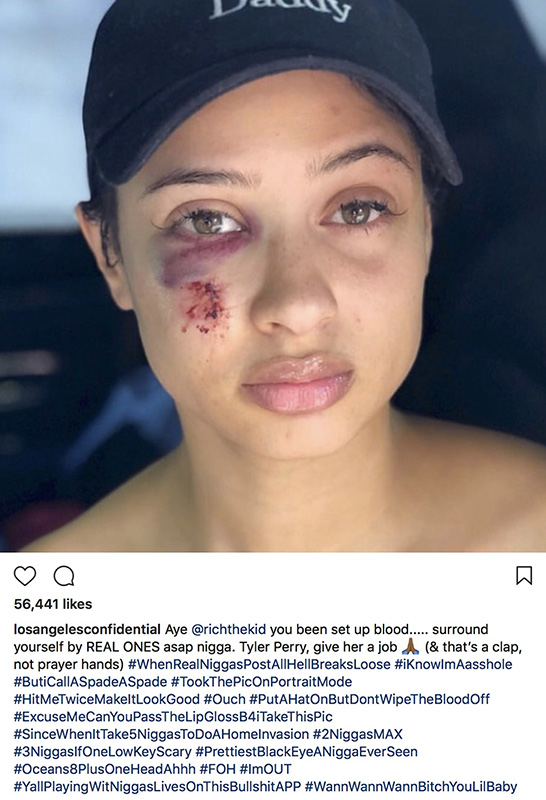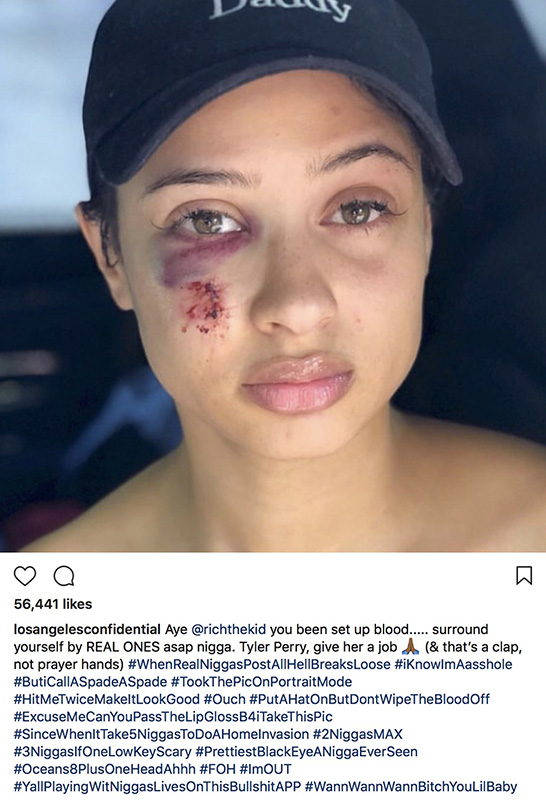 The accusations that she set Rich The Kid up must have gotten to Tori because she went on Instagram Live Friday to clear her name and let it be known that she wasn't involved in the violent armed robbery in any way.
In the video, Brixx talked about how the robbery went down and how she wasn't even worried about herself, she was more-so worried about her little sister who was in the home at the time, which is actually what caused her to be hit with the gun. "All I said was don't f**kin touch my sister… I wasn't even worried about myself," she explained. "So because I said, 'don't f**k with my sister,' the n**ga took the gun and hit me in the face."
She went on to say that she doesn't expect anyone to understand where she's coming from, but it is upsetting to her to know that women are accusing her of the crime as if her eye "ain't big enough." Tori also said that she has no need to set Rich The Kid up because he takes care of her.
"I'm disappointed because I didn't set nobody up. Because at the end of the day, if I ask Rich for it, he would have gave it to me because that's how much he f**k with me," she said. "I don't gotta ask nobody for no chain. If I wanted a chain, bro, I can have 10 chains. If I wanted X-Y-Z I could have that, so I don't need no n**gas to run in and take no sh*t. I got my own money. Let's keep that in mind."
Be the first to receive breaking news alerts and more stories like this by subscribing to our mailing list.