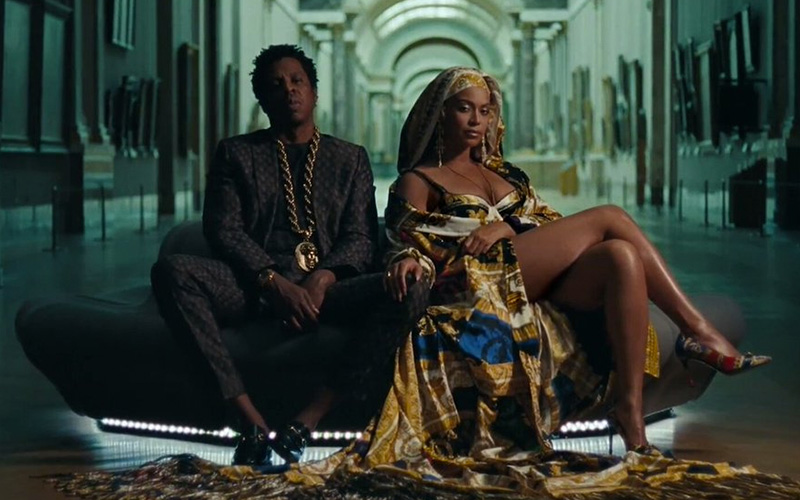 Beyoncé and JAY-Z decided to disrupt everyone's Saturday by surprising the world with the release their long-awaited joint album, titled Everything Is Love.
The album features nine tracks featuring both Bey and Jay, and they're both firing major shots at a number of big establishments.
Throughout the project, Bey and Jay flex their individual lyrical muscles to target the Grammys, the Super Bowl Halftime Show and even Spotify, basically letting them all know that the Carters don't need them and they're doing just fine without their support.
1
JAY-Z: "I said no to the Super Bowl. You need me, I don't need you."
The first jab comes in track #2, "Apes**t," which is also The Carters' debut single from the album. JAY-Z confirmed rumors that he was asked to do this year's Super Bowl Halftime show, but he declined the offer. He raps:
"I said no to the Super Bowl / You need me, I don't need you / Every night we in the endzone / Tell the NFL we in stadiums too"
The last line is a nod to him and his wife selling out stadiums in 2014 for their "On The Run" tour and in 2018 for their "On The Run II" tour. Jay also sold out stadiums in 2013 with Justin Timberlake (who did accept his Super Bowl Halftime Show performance offer).
2
JAY-Z: "Tell the Grammy's f**k that 0 for 8 sh*t."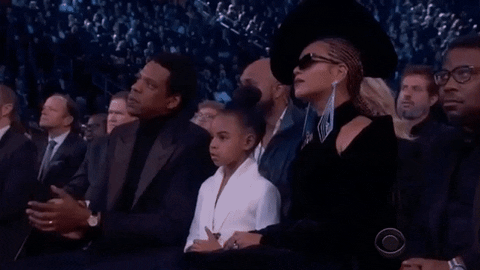 Not only did the Grammys snub Beyoncé in 2017 for the coveted "Album of the Year" award, which she clearly deserved (hell, even the award's recipient, Adele, said she deserved it!), but the following year, in 2018, they refused to put some respeck on JAY-Z's name by nominating him for eight trophies and giving him ZERO for 4:44. Jay raps about that in "Apes**t" as well, basically giving the Grammys a big ole EFF YOU!
"Tell the Grammy's f**k that 0 for 8 sh*t / Have you ever seen the crowd goin' apes**t? (Rah!)"
3
Beyoncé: "If I gave two f**ks about streaming numbers, [I] would have put Lemonade up on Spotify."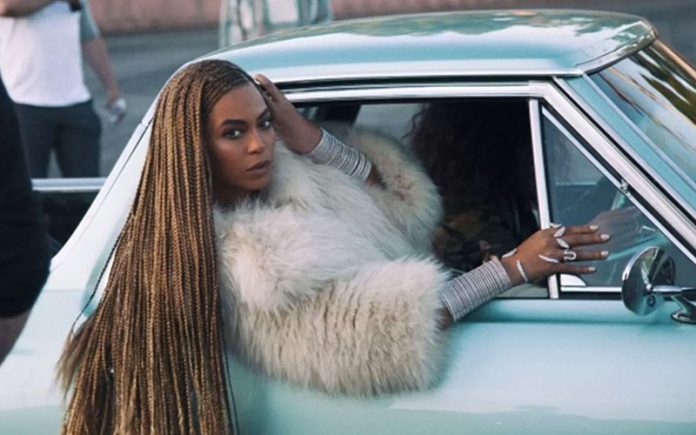 Of course, JAY-Z isn't the only one of The Carters firing shots on Everything Is Love. His wifey Beyoncé, or Trapyoncé, as fans are calling her for this project, calls out Spotify They didn't do anything to her (that we know of) other than being competition for the family business TIDAL, but she did let them know that she doesn't need them to help boost her streaming numbers.
On track #4, "Nice," Yoncé raps:
"If I gave two f**ks – two f**ks about streaming numbers / Would have put Lemonade up on Spotify / F**k you, f**k you / You're cool, f**k you"
When Beyoncé released her last album Lemonade exclusively on TIDAL, which she co-owns alongside her husband, she reportedly lost out on millions of potential streams (and possibly higher chart positions for her singles) by limiting the album to just one streaming platform. But, as her lyrics suggest on "Nice," she's not bothered by the lost revenue and not having a higher position on the charts.
Be the first to receive breaking news alerts and more stories like this by subscribing to our mailing list.