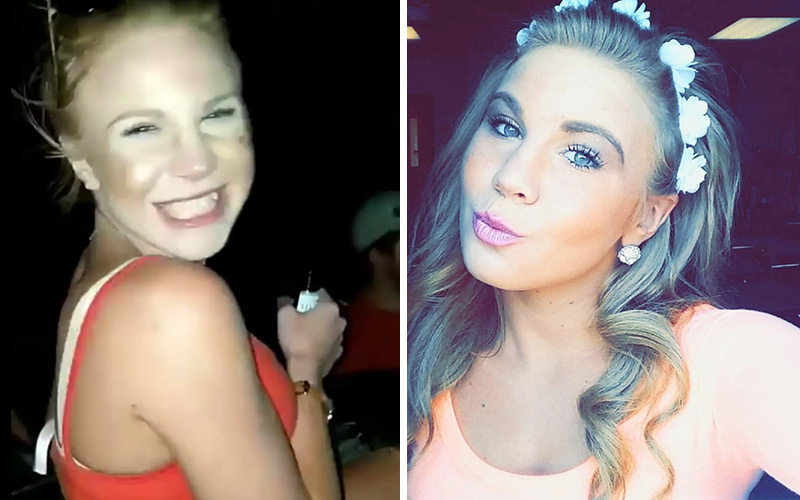 A 20-year-old Missouri woman captured on video bragging about going "n**ger hunting" is going to be hunting for a new job now after the footage of her racist comment went viral on social media.
According to the Riverfront Times, Tabitha "Tabbie" Duncan has been fired from her job at a St. Louis restaurant and is facing outrage on social media just hours after a video of her using the n-word was posted to Snapchat and re-shared on Facebook, Twitter and Instagram.
Duncan can be heard in the video using the racial slur while others talk about going "n**ger hunting." The shocking video footage was shared on Facebook on Sunday (Jun. 10) by someone who saw it on Snapchat and has since been shared all over social media.
On Monday, Duncan, a 20-year-old resident of Jefferson County, Missouri was fired by the Social Bar and Grill, a restaurant described by the Riverfront Times as a "breastaurant," the bar said on Facebook.
Duncan has since deleted most of her social media profiles and had tweeted on June 10th that she had "dropped to her knees in prayer."
Here's everything you need to know about Tabbie Duncan and the racist video:
1
Tabbie Duncan says "You get them n**gers!" in the video.
The brief video shows 20-year-old Tabitha "Tabbie" Duncan riding on top of a pickup truck down a dark country road.
"So we're going n**ger hunting today or what?" a man off camera asks. "We're going n**ger hunting," another man answers. "We're f**king n**ger hunting right now," the off-camera man replies.
"You get them n**gers," Duncan says, encouraging the men with a smile, as the man behind the camera says, "Look at my soon-to-be sister-in-law! She looks so pretty!"
The 13-second clip—possibly the most racist, backwoods redneck video online at the moment—was originally uploaded to Snapchat by a woman named Brianna Nicole Haas. One of the men in the video has been identified as Joshua Davenport and the other guy hasn't been named yet.
The footage was re-posted on Facebook by a woman named Alexis Morris and re-shared by a man named Lee Merritt. Merritt, prominent Los Angeles attorney, wrote:
I came across this on my timeline a moment ago. It's disgusting. (Shared by ally Alexis Morris)

Apparently, this woman—Tabbie Duncan of St. Louis, MO—was out with a group of conspirators this weekend "n**ger hunting". It's seems Tabbie and her soon to be in-laws (one identified by Alexis as Joshua Davenport) were out celebrating her recent enrollment in the US Air-force.

If you're ever looking for a compass to determine what era we live in, we live in the era where a white woman enrolls in the US armed forces and goes "n**ger hunting" to celebrate. This is America.
2
The Social Bar & Grill said that Tabbie Duncan was "immediately terminated" after they found out about the video.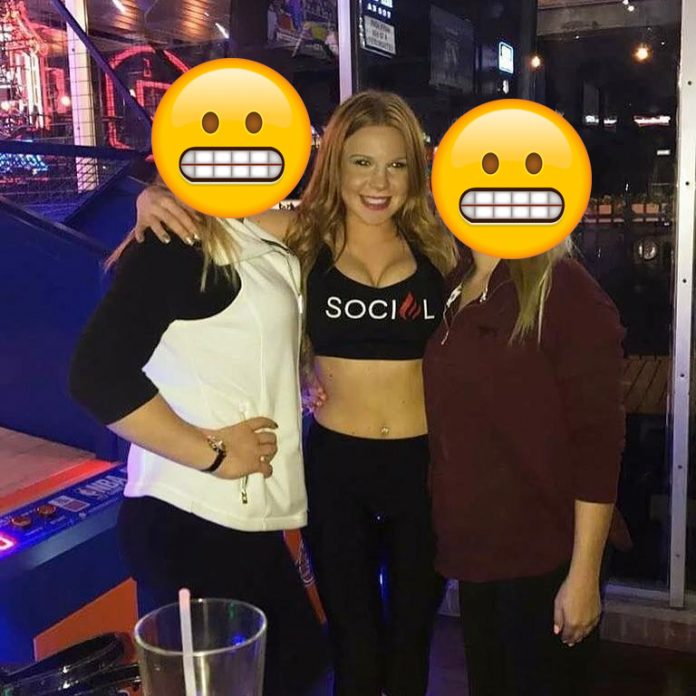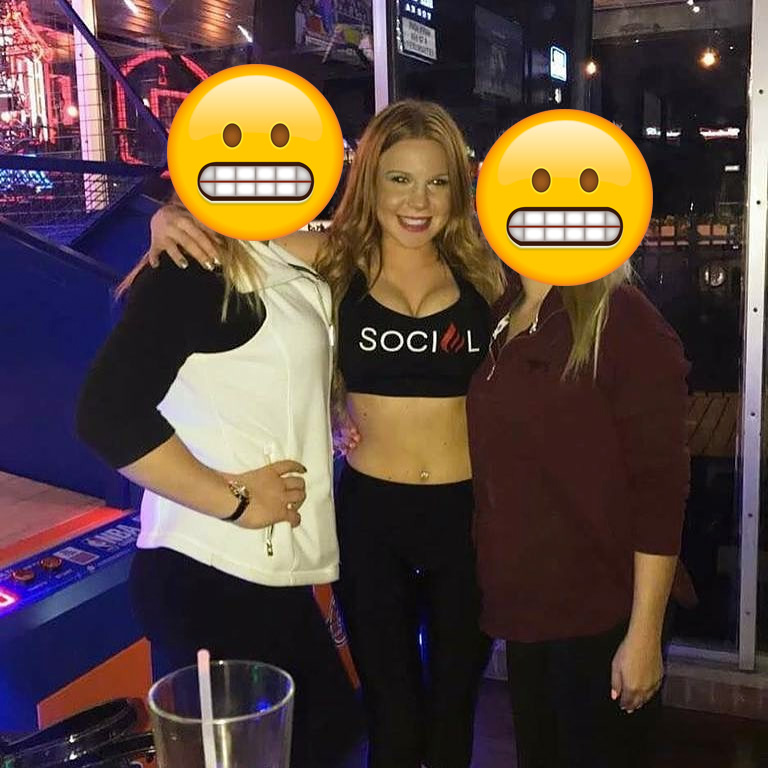 Social Bar and Grill's Facebook page was inundated with comments between Sunday night and Monday morning about their employee, Tabbie Duncan, who was prominently featured in several photos on the page in her waitressing uniform—a tube top and black leggings.
After the video went viral, Social Bar & Grill removed all of Duncan's photos and posted a message Monday afternoon confirming that Duncan had been fired from her job.
"Social Bar & Grill and [its] owners have recently become aware of a vile, disgusting, and offensive video made by one of its employees," the Facebook post read. "Upon learning of this, Social Bar & Grill immediately terminated this employee as soon as they could reach her! The incendiary comments made by this employee absolutely [do] NOT represent the views, opinions, and policies of Social Bar & Grill and it's owners. Nor will they be tolerated in any fashion. Social Bar & Grill and [its] owners continue to encourage and seek diversity in its restaurant."
3
Duncan had recently enlisted in the U.S. Air Force and works (or has worked) at a St. Louis area hospital.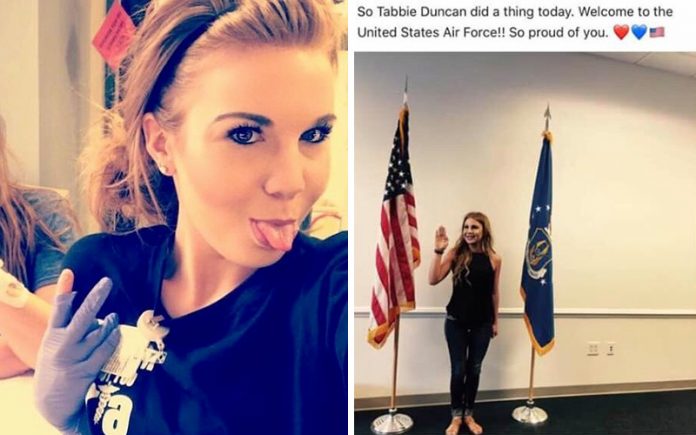 According to a social media post from a family member, Tabitha "Tabbie" Duncan recently enlisted in the United States Air Force.
The person wrote in the May 31st post, which shows Duncan sandwiched between the American flag and the U.S. Air Force flag with her right hand raised as if she was being sworn in, "So Tabbie Duncan did a thing today. Welcome to the United States Air Force!! So proud of you."
When asked on Facebook about the video, a representative from the U.S. Air Force Recruiting page replied, "We have been made aware of a video online of an alleged reserve Airman who made racially insensitive comments. We are looking into the matter and we appreciate this being brought to our attention. The U.S. Air Force values diversity and inclusion; our Airmen come together to produce an incredible team that can accomplish any mission and overcome any challenge. We believe that our greatest asset is our diverse, innovative and technically-savvy workforce. Our Airmen come from all backgrounds and remarks such as these do not fall in line with our culture. We take incidents like this very seriously and action will be taken upon further investigation as necessary."
Based on other social media posts, it is believed that Duncan works (or has previously worked) at Barnes-Jewish West County Hospital in Creve Couer, Missouri—a city located in west St. Louis County.
A photo on her Instagram page shows her wearing what appears to be a shirt with a hospital logo on it, blue gloves and a hospital employee badge clipped to her shirt. It wasn't immediately clear what job she has (or had) at the hospital, which has not commented about Duncan's employment status or the video.
4
Duncan is an aspiring model and has shared several modeling photos on her Instagram page.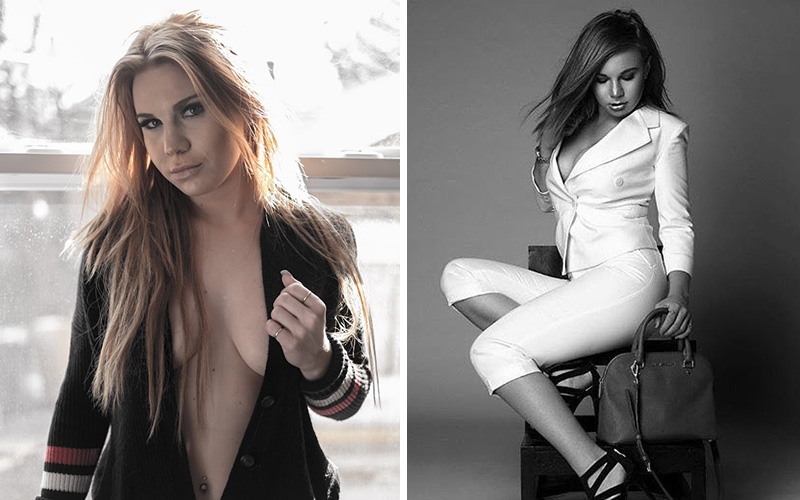 In addition to her now former waitressing job, being a recent Air Force recruit and a hospital worker, Tabbie Duncan is also apparently an aspiring model.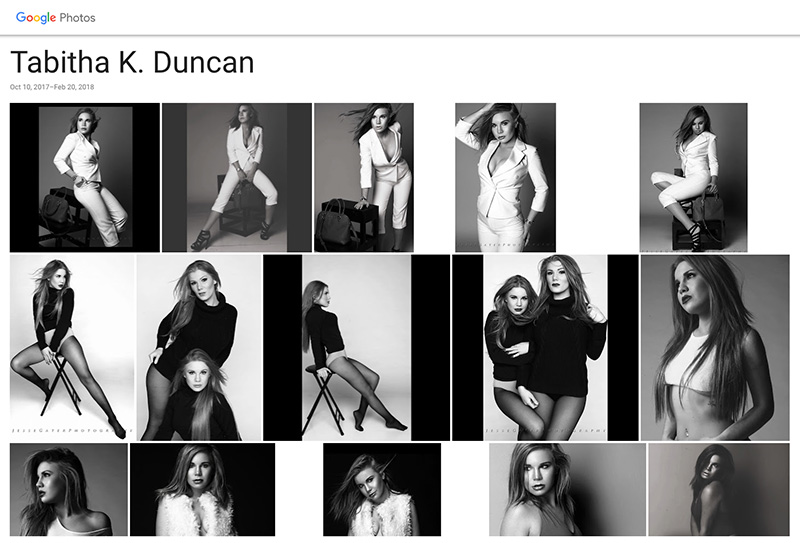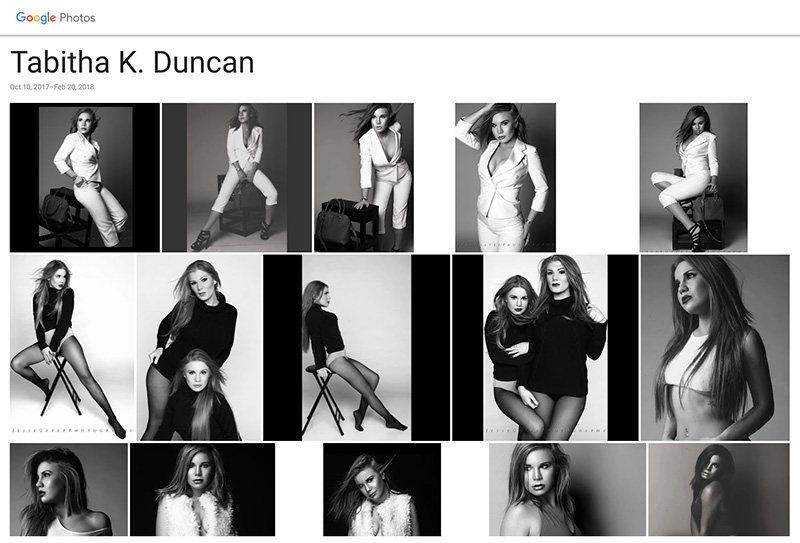 Duncan's Instagram page is filled with photos from modeling shoots and she also has a modeling page on Google Photos under the name "Tabitha K. Duncan" featuring a number of pictures from photoshoots taken between October 2017 and February 2018.
5
Duncan's Facebook page had pro-trump memes and memes attacking NFL players. As the "n**ger hunting" video went viral, she posted a quote saying, "Everyone makes mistakes in life" before deleting her page.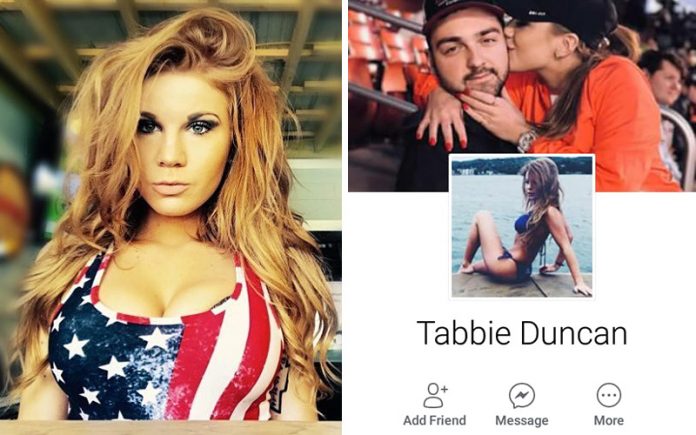 According to the Riverfront Times, after the "n**ger" hunting video started going viral, Tabbie Duncan quickly deleted her social media accounts, including her Facebook account, where she posted pro-Trump memes and a meme bashing NFL players for kneeling during the National Anthem.
Before deleting her page, Duncan posted a quote that said, "Everyone makes, mistakes in life, but that doesn't mean they have to pay for them the rest of their life/sometimes good people make bad choices/It doesn't mean they are bad."
Be the first to receive breaking news alerts and more stories like this by subscribing to our mailing list.