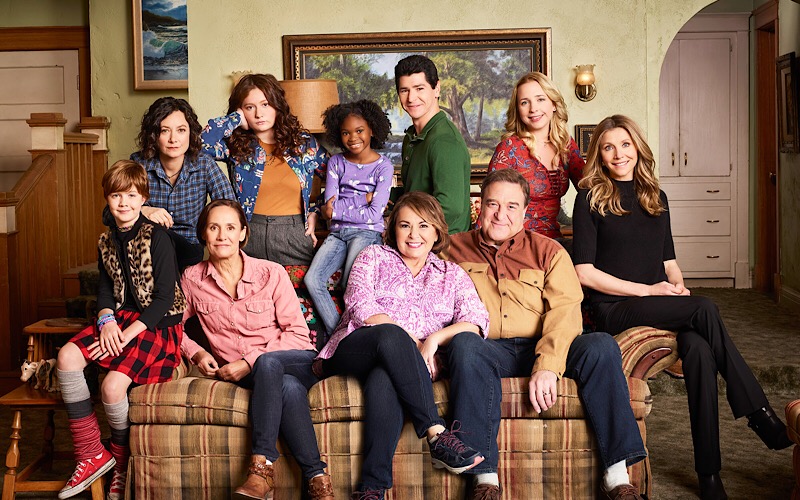 ABC has canceled its "Roseanne" reboot after Roseanne Barr called an Obama adviser the product of "muslim brotherhood and planet of the apes" on Twitter.
"Roseanne's Twitter statement is abhorrent, repugnant and inconsistent with our values, and we have decided to cancel her show," ABC Entertainment president Channing Dungey said Tuesday (May 29).
Bob Iger, the Chairman and CEO of the Walt Disney Company, ABC's parent company, tweeted out Dungey's statement, and added: "There was only one thing to do here, and that was the right thing."
The news comes hours after Barr tweeted a racist comment about former White House adviser Valerie Jarrett Tuesday morning. The now-deleted tweet read, "muslim brotherhood & planet of the apes had a baby=vj."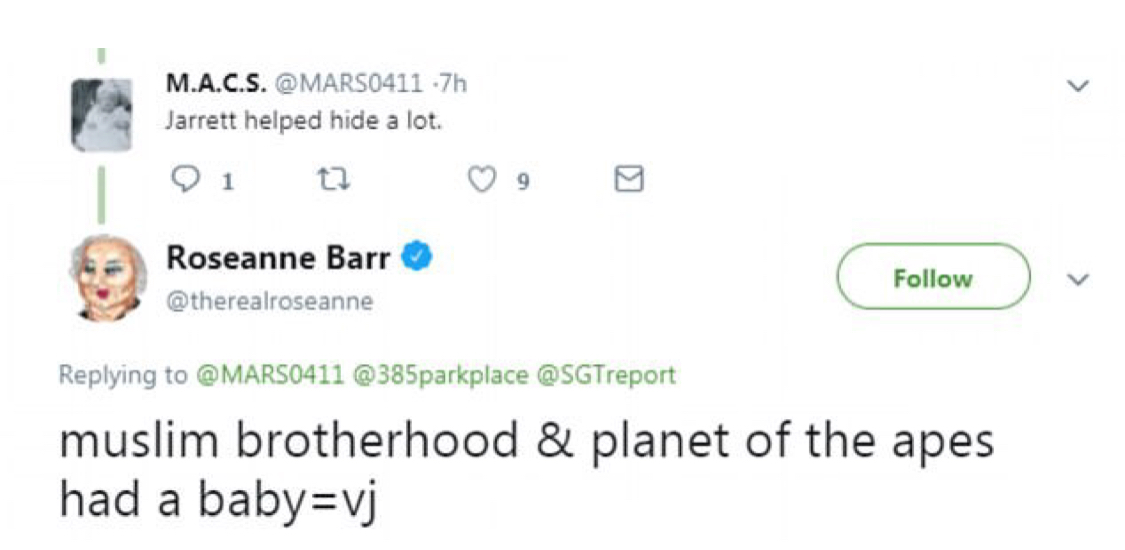 Barr tried to apologize by dismissing the comment as a "joke" and announced that she was leaving Twitter, but it was too late by then.
"Forgive me, my joke was in bad taste," she said. "I should have known better."
Before ABC's cancellation announcement, Wanda Sykes—a producer on the show—said that she would be leaving as a direct result of the racist tweet. According to TMZ, Wanda and Valerie are friends.
Sara Gilbert, Roseanne's TV daughter, tweeted just before ABC's announcement, "Roseanne's recent comments about Valerie Jarrett, and so much more, are abhorrent and do not reflect the beliefs of our cast and crew or anyone associated with our show. I am disappointed in her actions to say the least."
She added, "This is incredibly sad and difficult for all of us, as we've created a show that we believe in, are proud of, and that audiences love—one that is separate and apart from the opinions and words of one cast member."
Roseanne's recent comments about Valerie Jarrett, and so much more, are abhorrent and do not reflect the beliefs of our cast and crew or anyone associated with our show. I am disappointed in her actions to say the least.

— sara gilbert (@THEsaragilbert) May 29, 2018
This is incredibly sad and difficult for all of us, as we've created a show that we believe in, are proud of, and that audiences love— one that is separate and apart from the opinions and words of one cast member.

— sara gilbert (@THEsaragilbert) May 29, 2018