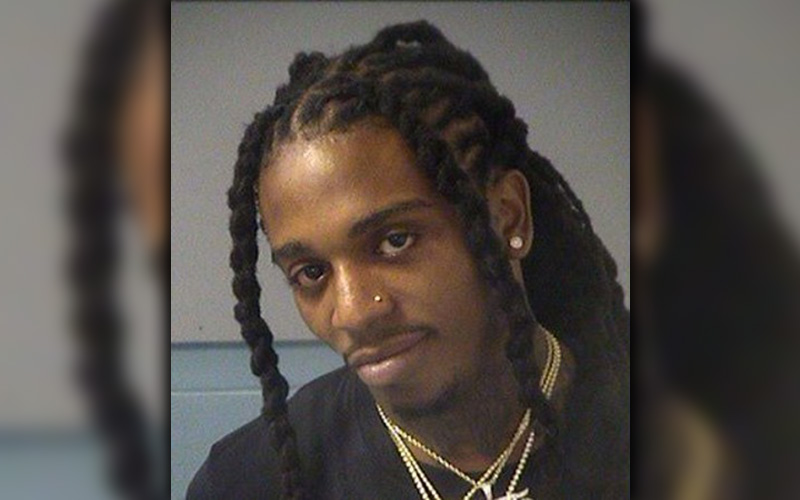 Jacquees posed for this mugshot early Thursday morning (May 24) after he was arrested in Atlanta after police caught him with drugs and speeding down the highway in his 2007 Bentley Continental.
According to police, the singer was pulled over around 3 a.m. Thursday after an officer clocked him going 116mph on I-85. As he was being pulled over, the officer who initiated the traffic stop witnessed someone in Jacquees' Bentley tossing drugs out the window. Police said they recovered about three grams of marijuana.
"The vehicle pulled to the shoulder but continued rolling a short distance," Atlanta police spokesman Officer Lisa Bender told The Atlanta Journal-Constitution. "While it was rolling, the officer observed an item be thrown out of the passenger window."
Police said Jacquees (real name: Rodriquez Broadnax) admitted to the arresting officer he tried to get rid of the weed. Jacquees was cuffed and charged with speeding, reckless driving, littering and possession of a controlled substance. His passenger, 23-year-old Satanesha Boutwell, was also arrested on a possession charge.
"A search of the vehicle uncovered more marijuana in possession of the passenger," Officer Bender said.
Jacquees and his passenger were released from the Atlanta City Detention Center Thursday on signature bonds.
This is the third time Jacquees has been arrested this year alone. Back in March, the singer was arrested in Miami for driving in his Lamborghini without a seatbelt, and he was briefly detained at an airport in Milwaukee a couple weeks ago after he got into an argument with someone, and then allegedly told a police officer he was "just a white boy with a badge."
Be the first to receive breaking news alerts and more stories like this by subscribing to our mailing list.