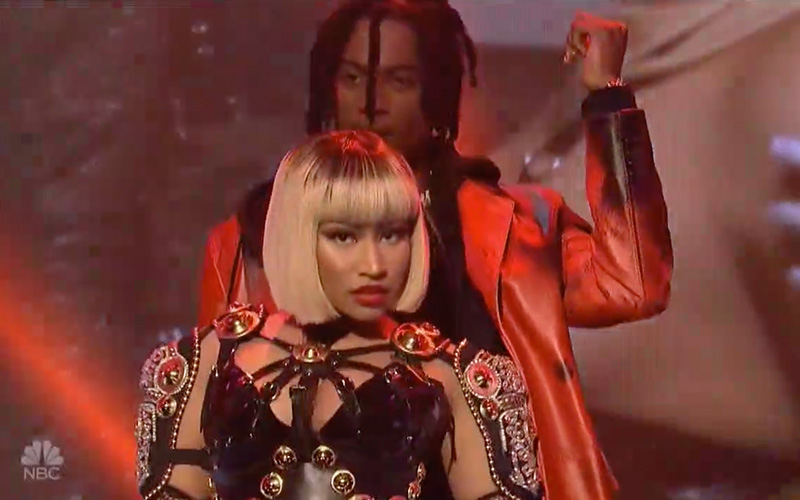 Nicki Minaj was the musical guest this weekend on "Saturday Night Live," where she performed two songs.
Following her first performance of her hit single "Chun Li," the Queens-bred femcee hit the stage for a second time to perform "Poke It Out," her new single with rap newcomer Playboi Carti. And the performance was much funnier than it should have been.
It started out pretty normal, aside from Playboi Carti bopping around the stage like he was a 5-year-old kid all jacked up on Mountain Dew. But things took an extremely hilarious turn at the end when Nicki casually told Carti "Wait, woah, don't be all up on me like that" when he was dancing on her, only to instruct him moments later to "stand right there" behind her so that she could twerk in front of him. And she did all of this without missing a beat, of course.
Watch Nicki's SNL performance with Playboi Carti below:
Be the first to receive breaking news alerts and more stories like this by subscribing to our mailing list.