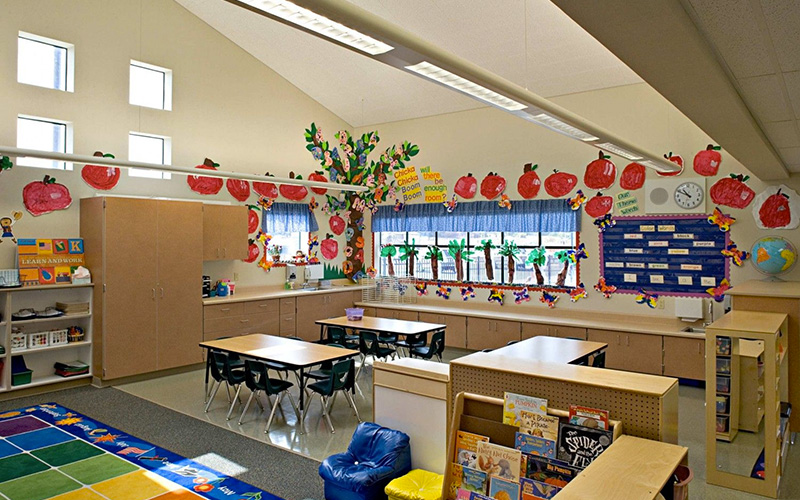 South Carolina teachers are apparently having a hard time making good decisions lately. An S.C. mother says a teacher told her 8-year-old child to commit suicide after she complained about an earache.
Shandi Wallace informed local media of the teacher's heinous choice of words last Thursday (May 3). When her daughter—a third grade student at the Montessori school in Columbia, S.C.—informed her teacher that her ear was hurting, Wallace said the teacher said to her, "Commit suicide. Then it won't hurt."
Wallace said at least two other students who had been in the classroom confirmed hearing the comment, which she said was very upsetting to her daughter. "I don't know why he'd tell me to do that," Wallace said her daughter told her. "My initial reaction was, 'This can't be real. There's no way a teacher would say that.' A couple of these kids didn't even know what suicide is," Wallace said.
Montessori's head of school Karen Kuse eventually reached out to Wallace via e-mail, saying that she had met with the teacher and "explained how incredibly inappropriate and insensitive using the word 'suicide' is with this age group, even when joking." Kuse said that the teacher "agreed that he used poor judgement."
Kuse asked Wallace if she would like for her daughter to skip that particular teacher's class for the remainder of the school year, however, Wallace said that "was not an adequate match to the action. It wasn't enough to just tell him that's in poor judgment, because someone who can say that to a child obviously has poor judgment. … He should be either educated differently or reprimanded differently."
Kuse said in a statement to The State that the teacher was told to "remain h ome until further notice."
"We deeply regret the comment made by a teacher to one of our students," Kuse said. "Though the teacher said he was joking, the comment was wrong, thoughtless, and contrary to the values we teach. …
"We have apologized to the three students who heard the comment and told them we are sorry this happened and how inappropriate the comment was. Our students and families are why this nonprofit school exists and why we have been operating for more than 30 years. We care about our students, and we would never want any of them to harm themselves."
Wallace told The State she would have appreciated Kuse's "empathetic outreach" as an initial response to the incident, rather than days later. However, Wallace said she wasn't happy with the school's decision to instruct the teacher to stay at home. "This action after the fact, it really doesn't resonate well with me," she said.
Wallace said, ideally, she had hoped that the teacher would receive some sort of sensitivity or mental illness training. "Children do commit suicide, so I think he needs to be better educated," she said.
"I didn't want to wreck the community and family we've built" at the school, Wallace said. "I wanted people to know what we had to deal with in speaking up for our daughter's mental safety. Nobody should be in a classroom setting telling a child to commit suicide, in any kind of dark humor."
The Montessori school is a private school that focuses on teaching through self-directed and hands-on activities, with a specific emphasis on creativity in learning, according to The State. There are many other schools in the Columbia area that also offer Montessori's style of teaching.
According to the Associated Press, Wallace has pulled her children from the school.
This particular incident marks the second time a South Carolina teacher has acted inappropriately this month alone.
Just last week, news reports emerged after a teacher in Anderson was seen in a viral video pulling a sleeping student's hair and nudging him with her foot. The teacher, Lisa Houston, was forced to resign after the incident
Be the first to receive breaking news alerts and more stories like this by subscribing to our mailing list.