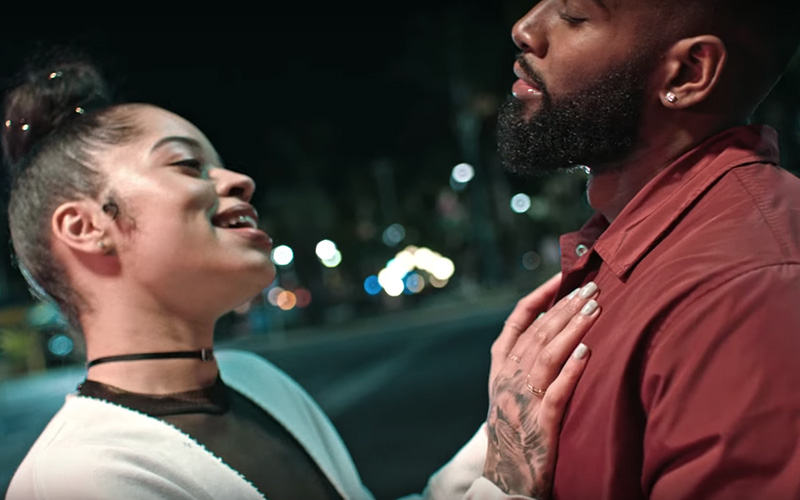 With summer just around the corner, it's time for us to start picking nominees for song of the summer, and our first choice would most definitely have to be U.K.-based singer/songwriter Ella Mai's "Boo'd Up."
Originally released a year agoThe song has a heavy nostalgic feel, the chorus is catchy as hell and the overall message of the song is hella relatable. Whether or not you'll be "boo'd up" this summer is irrelevant, when it comes to this song. In fact, if you're not currently boo'd up, by the time you listen to this song a few times, you'll want to go find yourself a boo to cuddle up with ASAP.
"The song's content is very innocent and very loving, something any age group can relate to," Ella Mai told Billboard in a recent interview. "Everyone has been in a situation where, as I say in the song, they're head over heels in love with someone. No one else really matters at that point. It's just about that person."
And the video fits the song's theme so well, as it brings the track to life a fitting way. It's colorful, but not too much, and it reminds you of those innocent high school dating days. The video is set in an amusement park, and features Ella and her on-screen bae (male model/social media sensation Donnell Blaylock Jr.) riding go-karts and water bumper cars, playing arcade games and mini-golf, and just having a good ol' time being, well, "boo'd up."
If you look closely, you'll also catch quick cameos from singer/songwriter Khalid and Oakland emcee Kamaiyah.
"I didn't want the video to be overly romantic," said Mai. "I wanted it to have more of a fun feel: kind of like a date night with the person I'm talking about. There's a storyline but it's more so about capturing different moments with friends and then just myself and my love interest."
Watch Ella Mai's "Boo'd Up" video above, and be on the lookout for her DJ Mustard-produced debut album, which doesn't have a set release date yet but should be available sometime this year or early next year.
Be the first to receive breaking news alerts and more stories like this by subscribing to our mailing list.