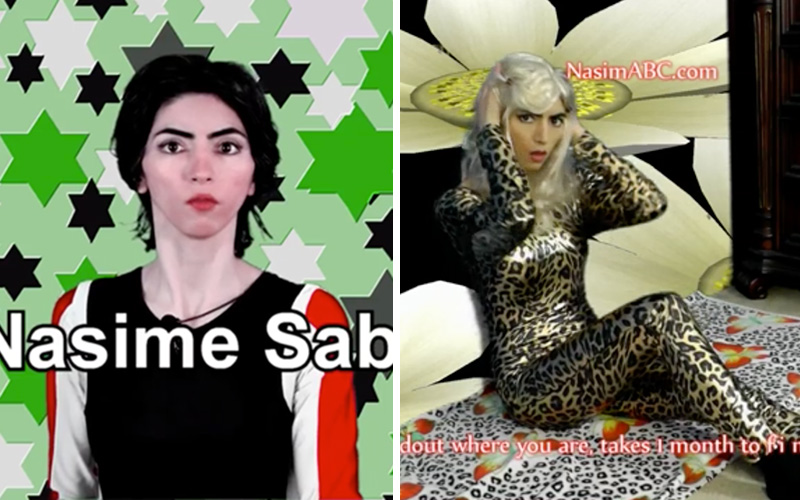 The suspected YouTube mass shooter, who wounded three people at the company's San Bruno, California headquarters Tuesday afternoon (Apr. 3) before killing herself, was identified as 38-year-old Nasim Aghdam, a woman from Iran who moved to California with her family back in 1996.
Nasim Aghdam had a prolific presence on social media, and her now-deleted YouTube channels and Instagram accounts featured numerous rants against the company for allegedly censoring her and discriminating against her videos, which she believed caused her to lose money and viewers.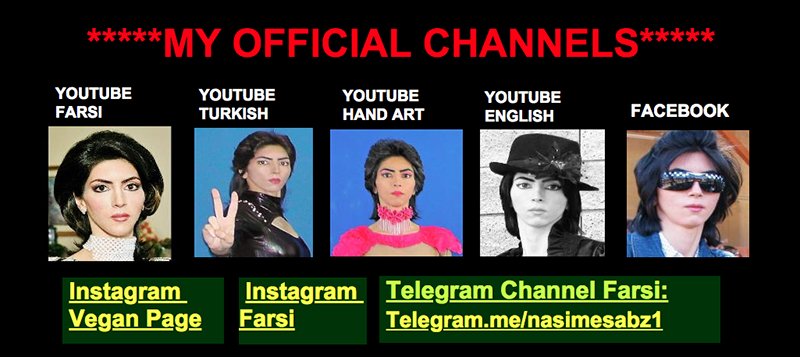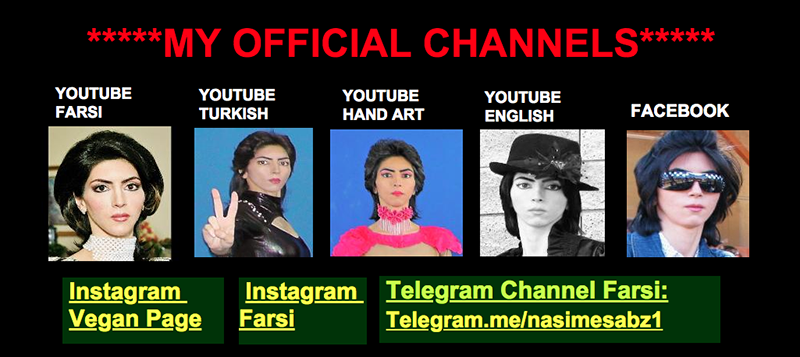 According to her website, Aghdam owned at least four separate YouTube channels: one in Farsi, one in Turkish, one in English and one dedicated to making beaded necklaces.
She wrote on her website: "The very first Persian vegan TV commercial and vegan music video was created by Nasim and launched through international Persian satellite  television 'Andisheh TV' for the first time in April, 2010. I also had TV shows on different Iranian TVs."
YouTube has since deactivated all four of her channels "due to multiple or severe violations of YouTube's policy against spam, deceptive practices, and misleading content or other Terms of Service violations," the website said, however, you can watch some of her videos—which she also posted on Facebook and Instagram—below.
Based on how hard she worked to maintain her social media presence, it seems the 38-year-old the animal rights activist and self-proclaimed "vegan bodybuilder" had dreams of being a YouTube star. Her channels featured some pretty well-produced, albeit hella cheesy, green screen videos that showcased everything from cooking to exercise to arts and crafts.
The About section on her YouTube channel read:
Nasim the Persian Azeri female vegan bodybuilder, also animal rights activist promoting healthy and humane living. Nasim produced and launched the first Persian TV commercial and music video (Do You Dare) regarding animal rights and veganism through international Iranian satellite Television in 2010.
Nasim's father, Ismail Aghdam, told the San Jose Mercury News that he reported his daughter to police after she went missing and stopped answering phone calls from her family. Ismail said that he was particularly concerned about Nasim's feelings towards YouTube, and prior to the shooting, he said he warned police that she had became angry with the popular video service after they stopped paying her for the content she posted online.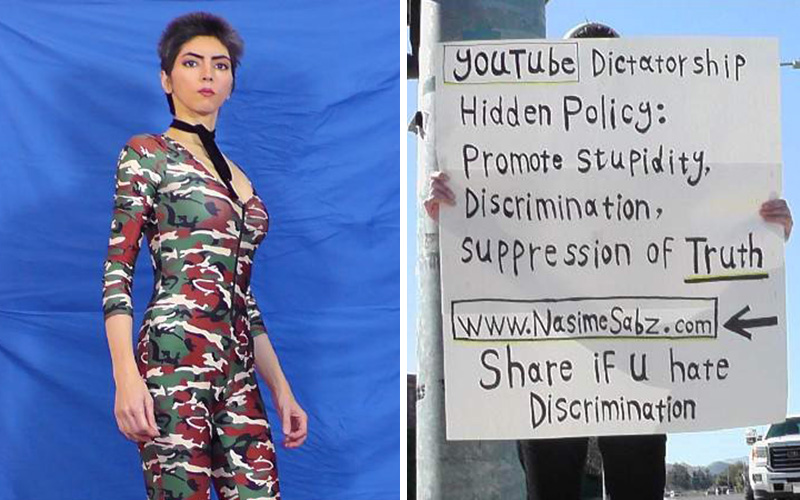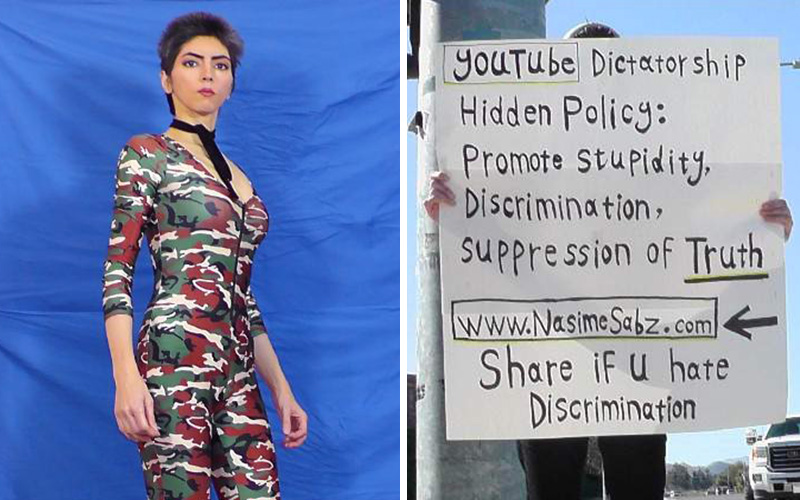 Early Tuesday morning, at around 2 a.m. (about 11 hours before the shooting), Mountain View police were able to locate Aghdam, who they said had been sleeping in her car. They assured Mr. Aghdam that his daughter was OK and everything was "under control." Nasim's father said he and his family were unaware that Nasim owned a gun. "Maybe she bought one" recently, he said.
Nasim's brother, Shahran Aghdam, said she had been recently living with their grandmother in San Diego and echoed his father's revelation that Nasim wasn't fond of YouTube in recent times. "She was always complaining that YouTube ruined her life," he said. Shahran said when he found out his sister was in Mountain View, he said he Googled the city and found out it was near YouTube's headquarters. He said he called Mountain View police, who found her and reported back to him that she was OK and they would watch her from there.
Her YouTube channel remained active for a short time following the mass shooting at YouTube's headquarters, which left three people wounded (a fourth person injured their ankle likely while running away) and Aghdam dead of what police say was a self-inflicted wound. She had thousands of subscribers on all four of her channels, and her videos had been watched millions of times collectively.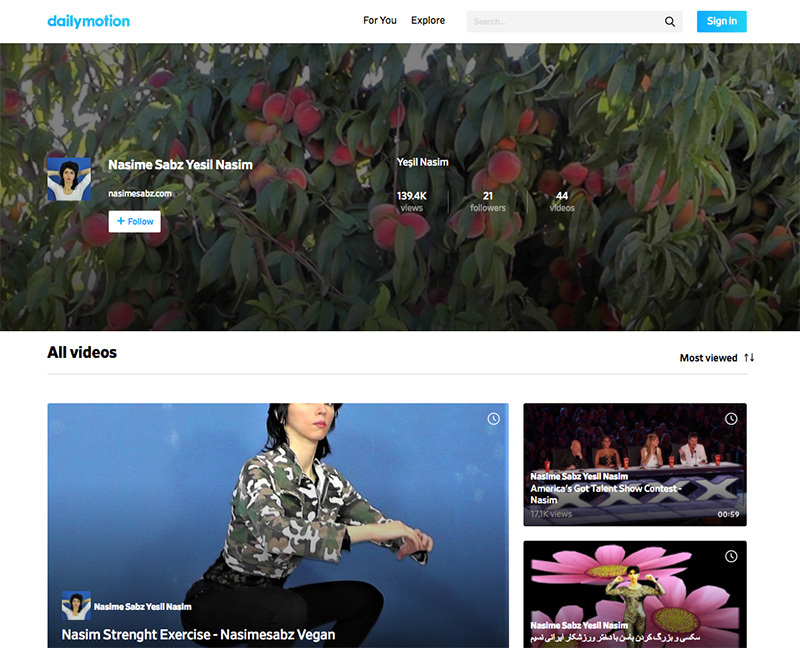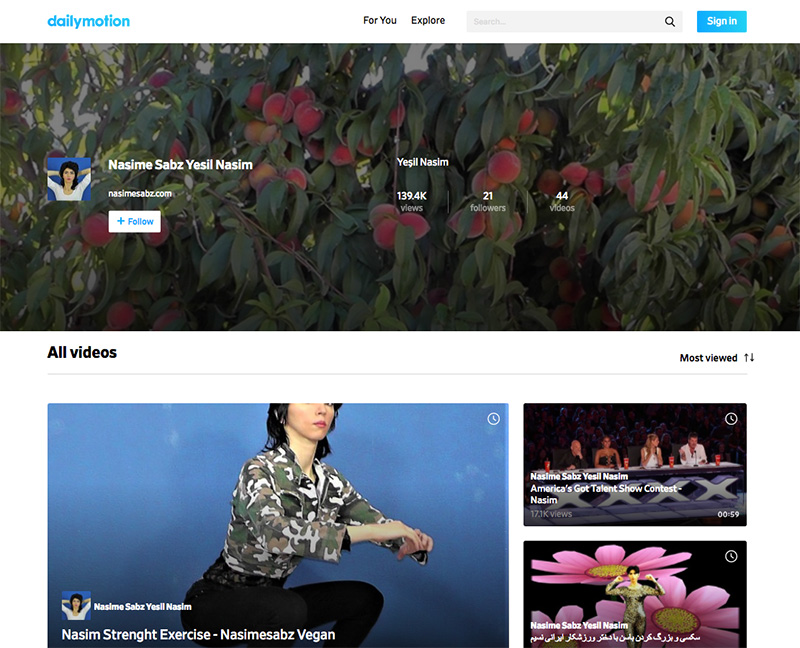 Aghdam also has a DailyMotion account, which is still currently active at the moment, where she uploaded 44 videos but has less than 100 followers. The videos there, with a collective 100K+ views, ranged from exercise tutorials to cooking demonstrations (like one about a vegan omelet) and parodies, such as one of America's Got Talent.
In one of her deleted YouTube videos, Aghdam complained about the company discriminating and filtering her content. Aghdam says in the video that her channel used to get lots of views, but after being censored/filtered by the company, it received much fewer views. In a Facebook post from February 2017 Aghdam blasted YouTube saying, "There is not equal growth opportunity on YouTube."
She also wrote on Instagram:
"All my youtube channels got filtered by youtube so my videos hardly get views and it is called 'merely relegation.' This is also happening to many other channels on youtube. This is the peaceful tactic used on the internet to censor and suppress people who speak the truth and are not good for the financial, political … gains of the system and big businesses. I recently got filtered on instagram too and maybe its related to youtube and youtube staff asked instagram to filter me here too!!?"
Overall, it appeared she was trying to be a YouTube star, judging by the numerous goofy parody videos. One of the clips was a comedy video called "Americans Iranians" and another was a Taylor Swift parody video.
Other social media posts and videos from her YouTube channel referred to veganism, cooking, and animal rights.
She was quoted in a 2009 Los Angeles Times article when she participated in a PETA-sponsored protest advocating for animal rights. "For me animal rights equals human rights," the article quoted a then 29-year-old Nasim Aghdam as saying. "Just because they can't talk doesn't mean we should take advantage of them," she also said, according to the article, which identified her as "a construction company office manager from San Diego."
Authorities haven't yet specified a motive for the shooting. Despite earlier news reports out of California saying that the shooting may have stemmed from a domestic dispute, police later said that this wasn't true. Aghdam died at the scene from a self-inflicted gunshot wound, police said. The identities of the three other people who were shot haven't yet been released.
Be the first to receive breaking news alerts and more stories like this by subscribing to our mailing list.