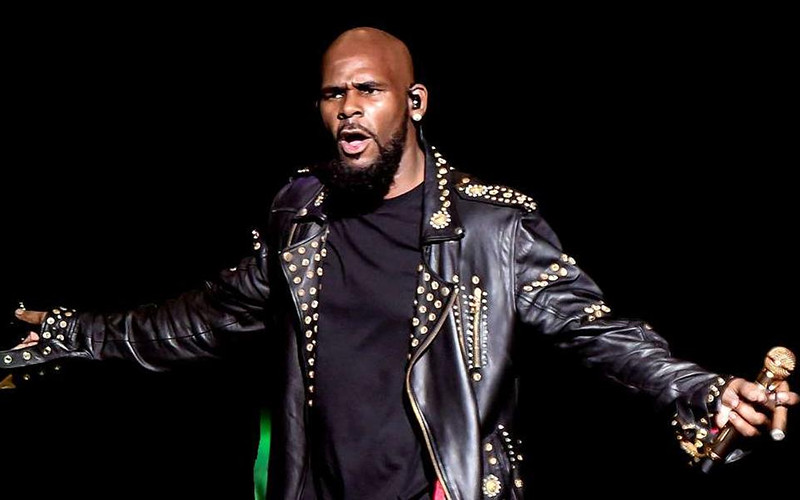 Even more disturbing details are emerging regarding R. Kelly's alleged harem of young (and possibly underage) women. A new documentary claims the singer "groomed" women to be his sex slaves, including a 14-year-old girl.
R. Kelly: Sex, Girls and Videotapes aired on BBC3 last Wednesday (Mar. 28). The documentary features interviews with several of Kelly's former associates, including ex-girlfriend Kitti Jones, who all share details of Kelly's abusive and controlling behavior toward young women.
Jones was in a relationship with the singer for two years (2011-2013). Describing Kelly as "very abusive, physically, mentally, verbally," Jones claims she was held in a "sex dungeon" and forced to perform sex acts on Kelly and other on "more than 10" occasions.
"I was introduced to one of the girls, that he told me he 'trained' since she was 14, those were his words," Jones said. She continued:
"I saw that she was dressed like me, that she was saying the things I'd say and her mannerisms were like mine. That's when it clicked in my head that he had been grooming me to become one of his pets, he calls them his pets.

"[He had her] crawl on the floor towards me and perform oral sex on me. He said, 'This is my f***ing pet, I trained her. She's going to teach you how to be with me."
It's unknown how old this woman was at the time of the alleged encounter.
Engineer James Lee used to collaborate with Kelly and says he witnessed a "revolving door of women" in the recording studio as Kelly worked.
"They were there for one thing, to service Rob, and when he was tired of you—it's like you're a Big Mac, and when he's done eating you, he throws the wrapper away."
Neither R. Kelly nor his reps have commented on the documentary. However, he has vehemently denied allegations that he is violent against women and holding them against their will and using them for sex.
Kitti Jones has spoken out against R. Kelly several times. A rep for the singer denounced Jones back in October 2017.
"It is unfortunate that Ms. Jones, after public statements to the contrary, is now attempting to portray a relationship history with Mr. Kelly as anything other than consensual involvement between two adults.

"As stated previously, Mr. Kelly does not control the decision-making or force the actions of any other human being, including Ms. Jones, by her own admission. Any claim of wrongdoing of any kind or of mistreatment of any woman by him is false, ill-motived and defamatory."
An explosive BuzzFeed exposé published last year claimed that Kelly was the leader of an "abusive sex cult" and was holding several young women against their will at his Chicago and Atlanta properties.
Several women have since come forward to share their story and substantiate the report, while at least two women currently living with Kelly called the accusations false and say they're safe.
Be the first to receive breaking news alerts and more stories like this by subscribing to our mailing list.