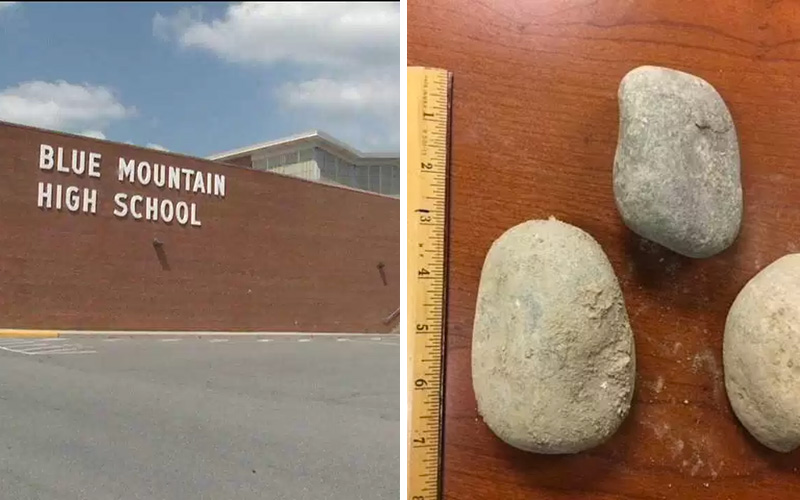 A Pennsylvania school district has come up with the idea of arming its students with rocks so that they can defend themselves against the threat of potential school shooters.
Let's repeat that for clarity: A Pennsylvania school district… has come up with the idea… of arming its students… with rocks… so that they can defend themselves… against the threat of potential school shooters.
One time for the people in the back: A PENNSYLVANIA SCHOOL DISTRICT… HAS COME UP WITH THE IDEA… OF ARMING ITS STUDENTS… WITH ROCKS (ROCKS! Y'ALL)… SO THAT THEY CAN DEFEND THEMSELVES… AGAINST THE THREAT OF POTENTIAL SCHOOL SHOOTERS.
So, to recap: A group of educated adults actually think that arming its students with rocks will help them defend themselves in the event of a school shooting.
David Helsel, the superintendent of Blue Mountain School District in Schuylkill County, Pennsylvania said at a state House Education Committee hearing on school safety last week that every classroom in his district has been equipped with a 5-gallon bucket of river rocks.
"If an armed intruder attempts to gain entrance to any of our classrooms, they will face a classroom full of students armed with rocks and they will be stoned," he said. "We have some people who have some pretty good arms. They can chuck some rocks pretty fast."
Helsel told BuzzFeed News that the buckets filled with rocks, which they call "go buckets," have been in classrooms for two years now, and are a "last-resort" effort in the district's active school shooter defense plan, which also includes automatic door-securing technology, as well as lock-in and lockdown procedures.
"We've been doing this long before the Florida thing; this was not a response to the latest tragedy," Helsel said, adding that he believes that some media outlets have taken the plan "out of context to make it look silly."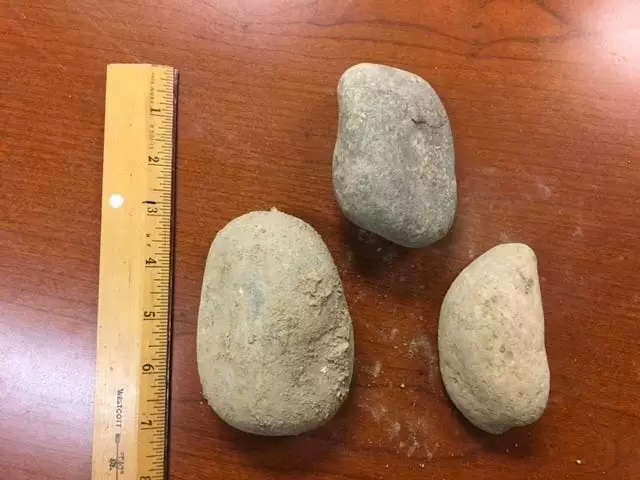 A senior at Blue Mountain High School said they liked the idea of being armed with the river stones because "rocks are better than books and pencils." Others, however, aren't quite as on board. One college student told WNEP they thought the idea was "comical" and a parent said that they thought the teachers should be armed with guns instead, calling Helsel's bucket of rocks plan "absurd."
One Pennsylvania resident wrote on Facebook:
"Welcome to Schuylkill County, where the people are dumb but the rocks are plentiful. To say I'm angry is an understatement. That is Riley's school in the photo. When Riley told us about the rocks – we thought she was kidding – because it sounds like a fucking joke, right? Get me out of here."
School safety procedures have become a hot-button issue in the weeks following the school shooting at Marjory Stoneman Douglas High School in Parkland, Florida that left 17 people dead. The Trump administration has proposed a push for states to provide firearms training for teachers and other school staff members.
Though Helsel says his district doesn't have any plans to arm teachers right now, there is one employee trained as a security guard and the district plans to train more employees.
Be the first to receive breaking news alerts and more stories like this by subscribing to our mailing list.