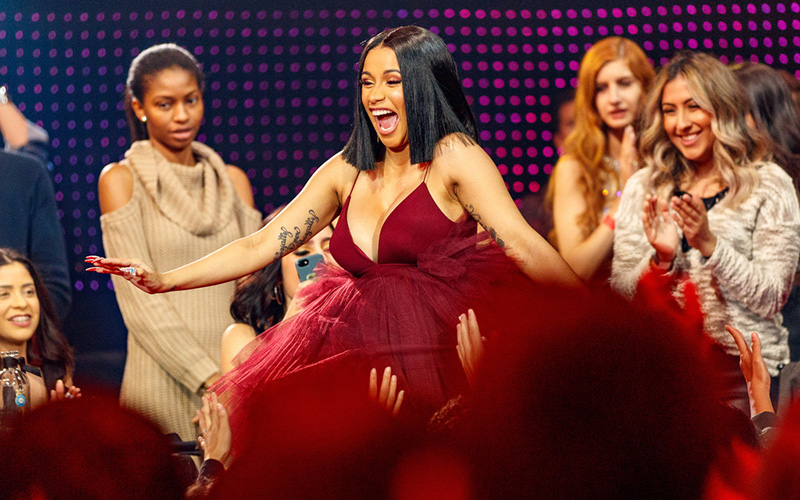 Despite her recent denials, Cardi B is definitely pregnant, and she's waiting for the right time to make the big announcement.
According to reports, Cardi B is about four or five months with Offset's baby, which means that she's due sometime around the first week in July. She's set to perform in April at Coachella, but she's not letting the fact that she'll be at least five to six months pregnant by then stop her from making money moves, TMZ reports.
Since she'll be closer to her due when she performs at Coachella, she might use that as an opportunity for a big pregnancy reveal if she doesn't make an announcement before then.
According to Fameolous, she and her team and at Atlantic are working on putting a plan together to reveal the news. "Our industry source says the pregnancy isn't a secret like many believe and Cardi is reminding people close to her that she is pregnant," the site reported.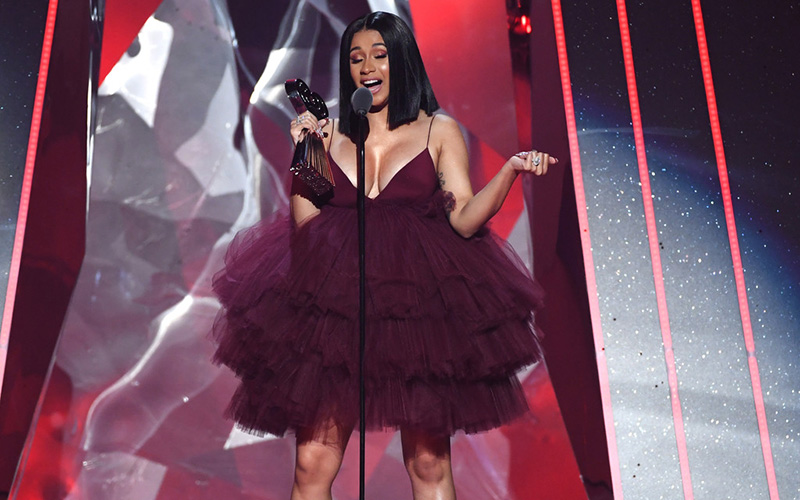 Cardi B reignited pregnancy rumors when she wore a huge fluffy dress (that noticeably covered her belly) at the 2018 iHeartRadio Music Awards this past Sunday, where she opened the show with a performance medley and announced that her album would be released in April, just in time for Coachella.
Rumors of a possible Cardi B pregnancy started last month after Super Bowl weekend when members of her entourage were allegedly telling folks the "Bartier Cardi" rapper was with child.
As for her upcoming tour with Bruno Mars, TMZ says that's still on, because the tour doesn't kick off until September 7th, which will be about two months after she gives birth. According to TMZ, Cardi is set to make around $100K per night, which, in the end, could put more than $2 million in her bank account by the end of the tour.
Be the first to receive breaking news alerts and more stories like this by subscribing to our mailing list.