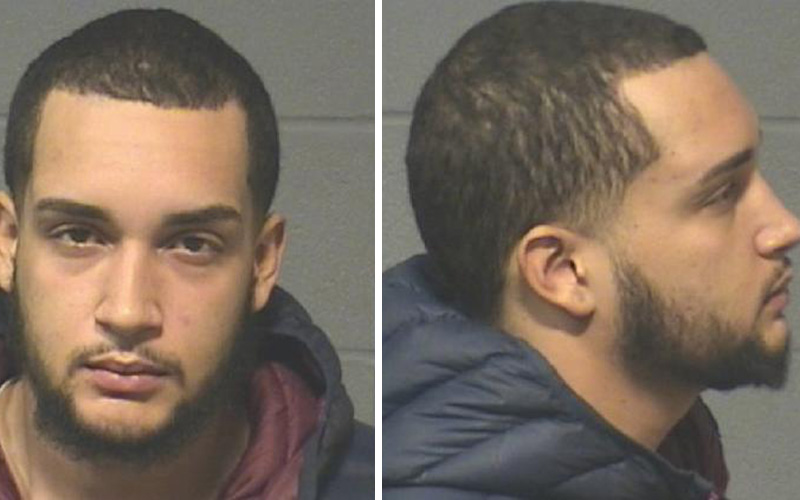 Ladies and gentlemen, meet the face of stupidity.
A Connecticut man is being labeled as one of the dumbest criminals in the world after he drove a stolen car to appear in court over stolen car charges. Sounds like this fella, 25-year-old Jonathan Rivera, either had zero f**ks to give or he just isn't too damn bright.
According to the Hartford Courant:
Jonathan Rivera, 25, was at Superior Court in Hartford on Wednesday to answer a charge of first-degree larceny and tampering with a motor vehicle involving the theft of a car in Hartford on Feb. 17.

As he waited to appear before a judge, Hartford Parking Authority agents scanning license plates for parking violators got a hit on a white 2014 Subaru Legacy parked near the courthouse. The license plates had been reported stolen and the car itself had been stolen from Newington because a key fob was left in it, police said.

Police kept an eye on the car, and when Rivera left court, got in and tried to drive away, they moved in and arrested him.
Rivera is facing even more jail time and was charged with second-degree larceny and taking a motor vehicle without the owner's permission.
Be the first to receive breaking news alerts and more stories like this by subscribing to our mailing list.