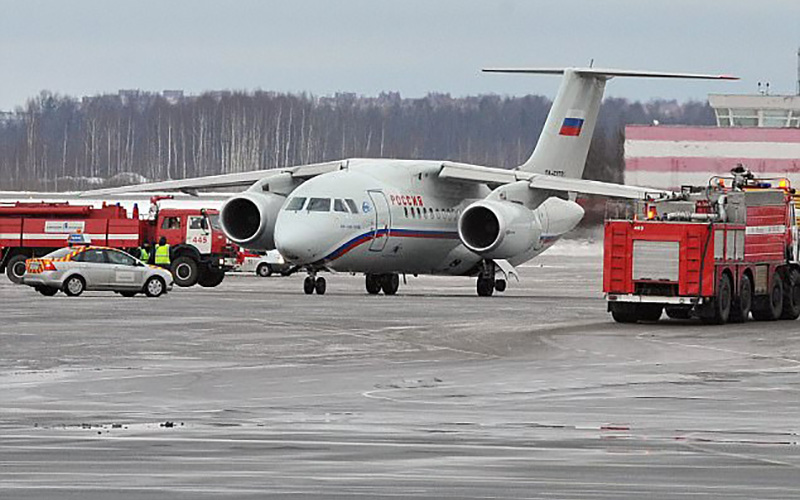 A Russian plane with 71 people onboard crashed just minutes after leaving Moscow Airport. According to media reports from Russia, everyone on the plane died.
Here are some things you need to know:
1
The plane crashed about 50 miles east of Moscow, Russia shortly after taking off from Moscow Domodedovo Airport.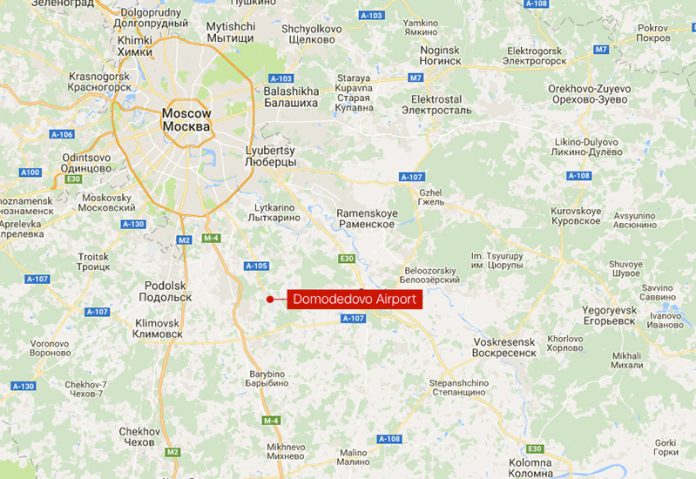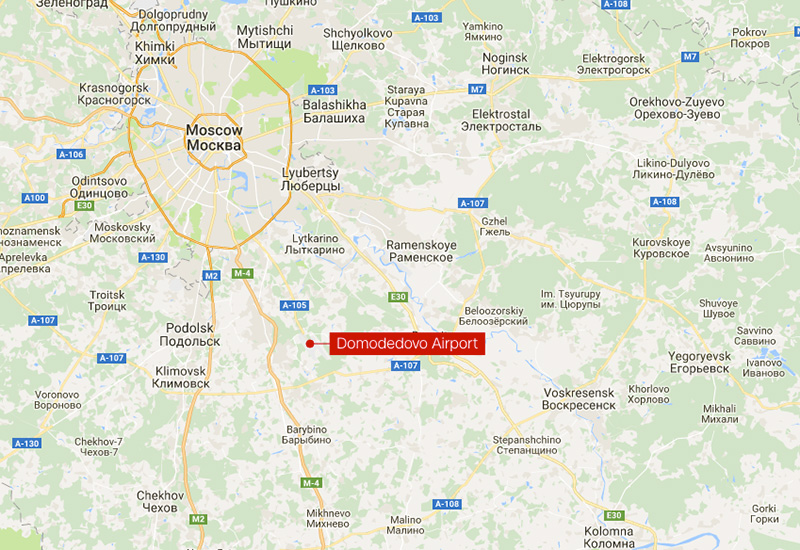 According to the Russian emergency ministry, shortly after takeoff, the plane—an Antonov An-148, which was operated by Saratov Airlines, went down in the Ramenskoye District, near the village of Argunovo, which is about 50 miles south-east of Moscow, Russia's capital city.
Not too long after takeoff from Moscow's Domodedovo Airport, the Antonov-148 aircraft disappeared from the radar and crashed soon afterward, Russian state news agency Tass reported (via CNN).
The plane was flying to Orsk, a city in the Urals. An emergencies ministry source told Interfax, "The plane crashed near the village of Argunovo. The crew and passengers had no chance."
2
The plane was in the air for less than 10 minutes when it started to "break up in the sky."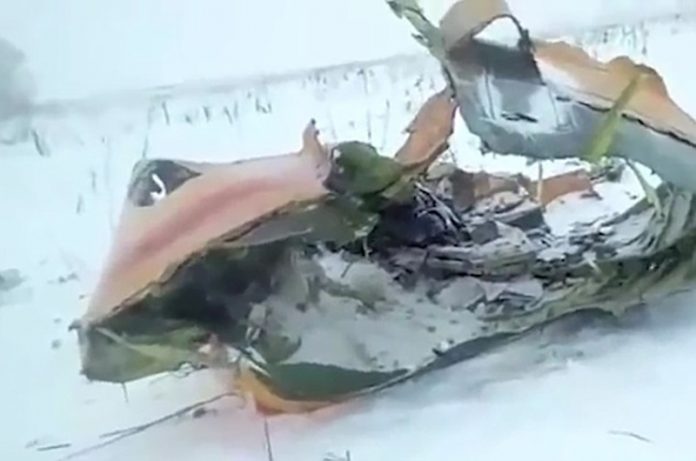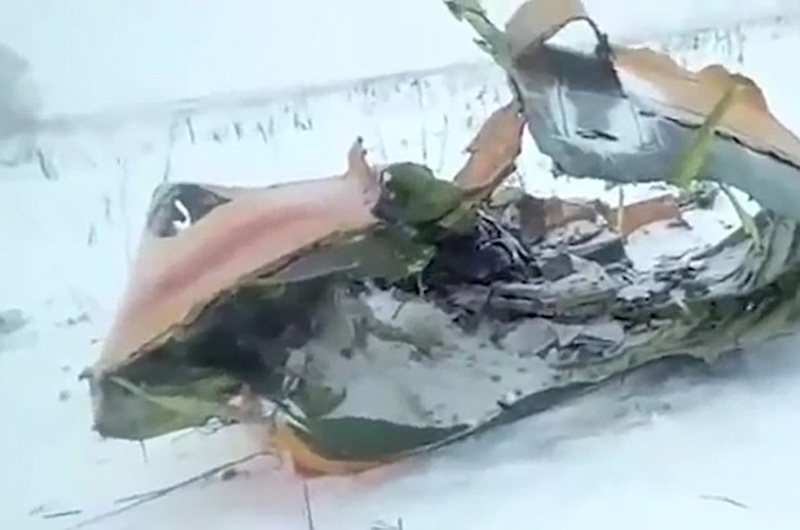 Shocked witnesses reportedly described seeing the plane "breaking in the sky" before it came crashing down in flames after taking off from the Domodedovo Airport. As seen in footage from the crash site, the wreckage was spread over a large area.
A source told news agency TASS, "Debris has been found, there are no survivors." Video filmed by local boys showed wreckage in the snow. One source added, "It appears the plane began to fall apart in the sky."
3
All 71 people on board (65 passengers and 6 crew members) were killed in the crash.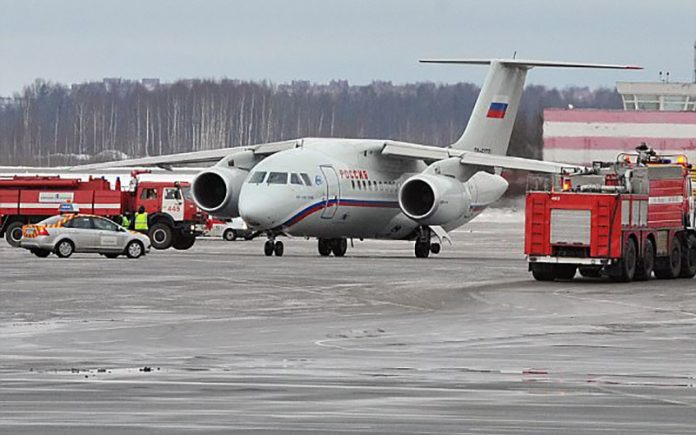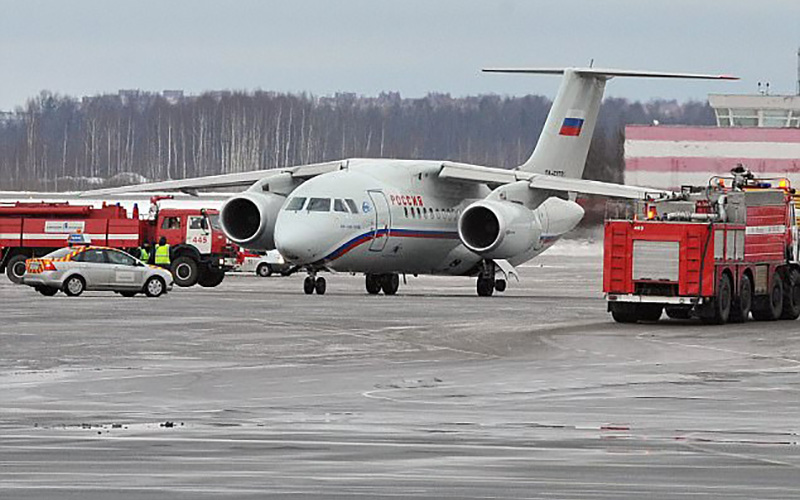 There were 65 passengers and six crew members on the plane, and according to Russian media reports, everyone on the plane (a total of 71 people) died in the crash.
Initial reports from Russia blamed the crash on weather or human error, however, it was unclear how that measures up with claims that the plane "[fell] apart in the sky."
The Russian-made plane was seven-years-old at the time of the crash and the airline purchased it about a year ago.
This is a developing story. Check back for updates…
Be the first to receive breaking news alerts and more stories like this by subscribing to our mailing list.