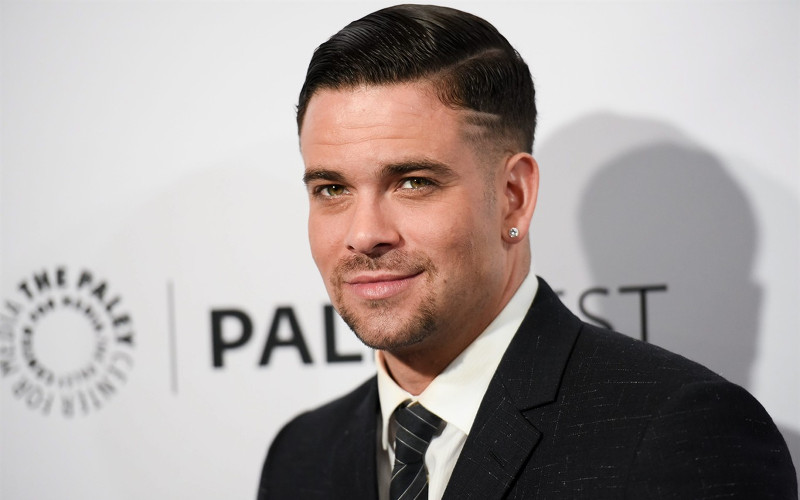 Tragedy once again strikes the Glee cast. Mark Salling has been found dead from an apparent suicide.
TMZ reports police found Salling's body on Tuesday (Jan. 30) near a riverbed in the San Fernando Valley region of Los Angeles. Salling reportedly committed suicide by hanging and TMZ reports his body had been there for a while. He was only 35.
Police went to Salling's home in Sunland after receiving a request to conduct a "welfare check." The check lead the officers to a nearby little league baseball filed which is adjacent to the area Salling's body was found.
The actor's death comes as he was out on bail and awaiting sentencing after pleading guilty to possession of child pornography in December. Sentencing was to take place in March and Salling faced 4 to 7 years in jail.
Prosecutors alleged Salling had 50,000 images of underage children on his computer.
Prior to accepting the plea deal, Salling allegedly attempted suicide in August 2017 by cutting his wrists. He was rushed to the hospital for psychiatric evaluation and then admitted to a rehab facility for more evaluation. His lawyers denied the incident was a suicide attempt.
This is the second unexpected Glee death. Corey Monteith, the show's male lead, died of an accidental drug overdose in 2013. Heroin, codeine, morphine, and alcohol were all found in the 31-year-old's system. Glee remained on-air for two more seasons.
Recently, Glee alum Naya Rivera has also faced hard times. She was arrested for domestic battery in November 2016 after hitting her husband during a dispute. She was released and refiled for divorce.
Salling and Rivera also briefly dated during their Glee days, but the relationship was tumultuous.
"He was always just a very dark soul to me," Rivera told Entertainment Tonight after Salling's child pornography arrest in 2015. "I always felt like there was something that he was wrestling with."
Salling starred on Glee for its entire six-year run.
Be the first to receive breaking news alerts and more stories like this by subscribing to our mailing list.