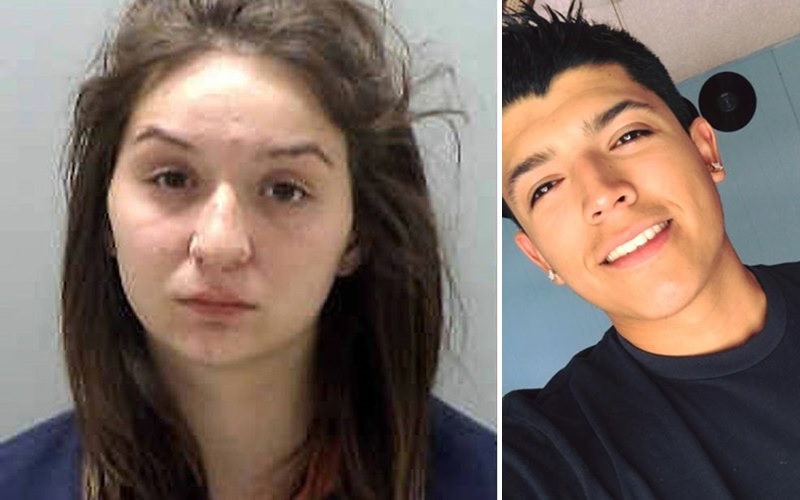 The woman who accidentally fatally shot Pedro Ruiz III, the father of her children, while filming a YouTube stunt last June has pleaded guilty to manslaughter and will serve only 180 days in jail.
Monalisa Perez entered a guilty plea to second-degree manslaughter last week in Norman County District Court. The Minnesota woman took a plea deal that reduced a maximum (but unlikely) 10-year sentence to just six months behind bars. She will be sentenced in February 2018.
According to The Minneapolis Star Tribune, the deal allows the 20-year-old mother of two to serve 30 days per year in jail for the next three years. She then may be able to serve the rest of her sentence on electronic home monitoring.
In addition to prison, Perez was given 10 years of supervised probation and she's been banned from owning firearms for life. She also may not profit in any way from the video recordings of Ruiz's shooting.
Gossip On This first reported the tragic shooting in June. Seeking internet fame, a planned stunt for YouTube involved Perez shooting Ruiz in the chest while he held a thick encyclopedia, hoping the book would stop the bullet.
"We were doing a YouTube video, and it went wrong. Please hurry up. … My God, hurry up, please!" Perez exclaimed during the 911 call. "It's all on recording."
Ruiz convinced Perez to do the stunt after he practiced shooting similar thick books that successfully stopped bullets. Perez teased the stunt on Twitter hours before Ruiz was fatally shot.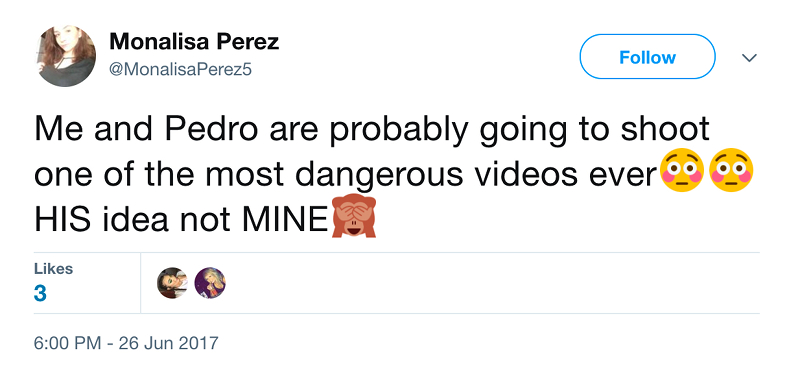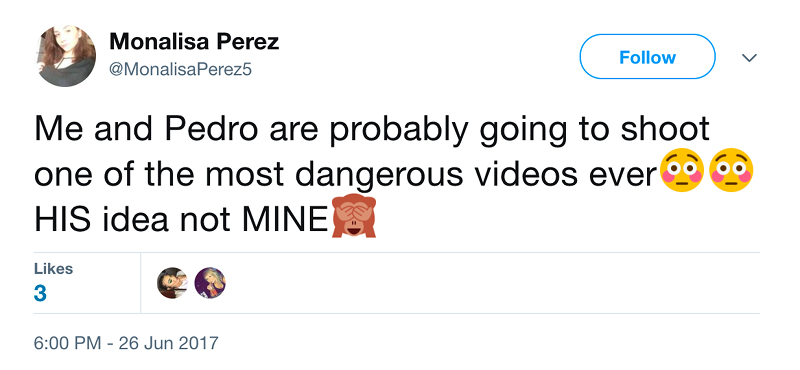 The shooting was captured on multiple video cameras, however, the footage has not been released. Ruiz was only 22 at the time of his death.
The couple's three-year-old daughter also witnessed the shooting. Perez was also pregnant at the time; she has since given birth their second child.
Ruiz and Perez began regularly posting YouTube videos in May and gained a loyal following. Their channel is still live and their videos have garnered millions of views since news of the horrific accident went viral over the summer.
Be the first to receive breaking news alerts and more stories like this by subscribing to our mailing list.