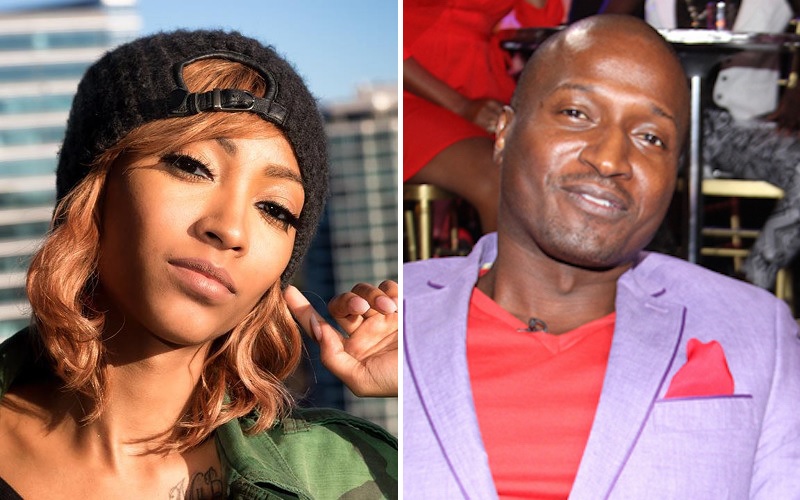 It's been nearly a year since Jasmine Washington publicly claimed Kirk Frost is her baby daddy. However, despite suing the Love & Hip Hop Atlanta star, we're still no closer to finding out the truth. In fact, Jasmine's court case may have been thrown out.
Bossip is exclusively reporting that Georgia family court Judge Debra Turner has thrown out Jasmine's paternity lawsuit against Kirk due to a technicality.
Jasmine sued Kirk earlier this summer to force him to take a paternity test and pay child support. Judge Turner gave her two weeks to serve Kirk the papers, however, Jasmine and her attorney Tony Mathis claimed they hadn't been able to do so. Mathis even threatened to get a warrant in order to serve the documents.
Jasmine was eventually able to serve Kirk, but it was way past the two-week deadline Turner had given the single mother—two months later to be exact. Judge Turner reportedly decided to throw out the case and Jasmine's case may never be heard in court.
However, Tony Mathis, Jasmine's attorney, tells Hollywood Life that Bossip's report is false. "Nothing has happened…. it is not true what BOSSIP is reporting," he told the site.
GoT reported back in August that the paternity case was dismissed after both Jasmine and Kirk failed to appear in court to hear the results of the DNA test Kirk had been court ordered to take. It was speculated the two parties privately settled the matter out of court.
At this point, it's becoming hard to keep up with this baby daddy/mama drama. Unfortunately, I do believe we'll be hearing more about this on the upcoming season of LHHATL, which recently had to halt production due to a hit and run incident.
Season 7 of Love & Hip Hop Atlanta will premiere sometime in 2018 on VH1.
Be the first to receive breaking news alerts and more stories like this by subscribing to our mailing list.