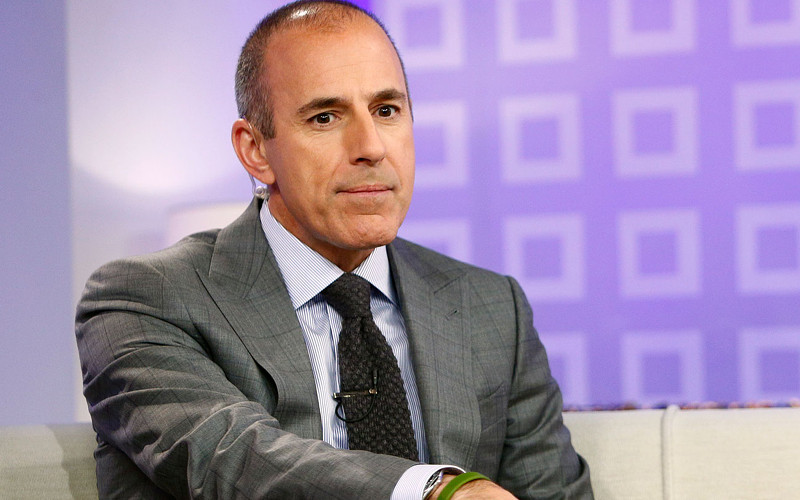 Matt Lauer has issued his first statement since being fired from NBC News after he was accused of sexual harassment. The now-former Today show anchor admits there is "enough truth" to the allegations and apologizes for his behavior, adding he is "embarrassed" and "ashamed."
Anchored by Savannah Guthrie and Hoda Kotb, Today's top story on Thursday morning (Nov. 30) was, once again, Lauer. The broadcast began with their former colleague's first official statement regarding the matter.
A statement from Matt Lauer: "There are no words to express my sorrow and regret for the pain I have caused others by words and actions…" pic.twitter.com/f93rHXqKQD

— TODAY (@TODAYshow) November 30, 2017
Lauer wrote:
"There are no words to express my sorrow and regret for the pain I have caused others by words and actions. To the people I have hurt, I am truly sorry. As I am writing this I realize the depth of the damage and disappointment I have left behind at home and at NBC.

"Some of what is being said about me is untrue or mischaracterized, but there is enough truth in these stories to make me feel embarrassed and ashamed. I regret that my shame is now shared by the people I cherish dearly.

"Repairing the damage will take a lot of time and soul searching and I'm committed to beginning that effort. It is now my full-time job.

"The last two days have forced me to take a very hard look at my own troubling flaws. It's been humbling. I am blessed to be surrounded by the people I love. I thank them for their patience and grace."
Lauer was fired yesterday after a colleague filed a detailed complaint against him on Monday and NBC News determined he displayed "inappropriate sexual behavior in the workplace." The specific incident reportedly occurred during the 2014 Sochi Olympics and continued thereafter.
Though NBC stated this was the first formal complaint against Lauer, a two-month investigation by Variety reports that multiple women "identified themselves as victims of sexual harassment by Lauer."
Variety reported that Lauer once gave a female colleague a sex toy as a gift that also included a note describing how he would use it on her.
Another accuser claimed Lauer once summoned her to his office, dropped his pants and exposed his penis to her. She claims he reprimanded her when she refused to engage in any sexual activity.
"Work and sex were intertwined" for Lauer, a source told Variety. It was also claimed that the anchor "had a button under his desk that allowed him to lock his door from inside without getting up."
The New York Times also reports that NBC received two more formal complaints against Lauer since Monday. One of these was by a woman who claimed Lauer called her to his office and had sex with her in 2011. She did not report the encounter at the time because she "felt ashamed."
A 2006 clip of Lauer making a lewd comment towards co-anchor Meredith Vieira also surfaced yesterday. Back in 2012, longtime Today partner Katie Couric even revealed Lauer frequently pinched her butt.
Matt Lauer joined NBC News in 1992, becoming the official Today co-anchor in 1997.
Be the first to receive breaking news alerts and more stories like this by subscribing to our mailing list.