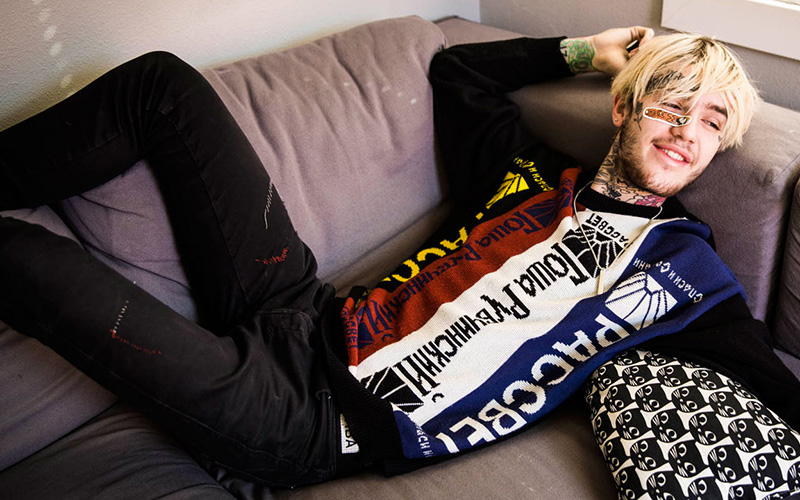 New York-based rapper Lil Peep (born: Gustav Åhr), who was gaining traction online from his buzzworthy songs like "Benz Truck" and "Awful Things," has died at age 21. His death was reportedly the result of a drug overdose and happened before he was set to perform a concert in Tucson, Arizona Wednesday night (Nov. 15).
Peep's manager, Mikey Cortez, confirmed the sad news on Instagram early Thursday morning, writing, "I'm completely heart broken and lost right now. I can't even feel it's not real. I love you and I'll miss you always. One of the realest. Please someone tell me this isn't real."
According to a thread on Reddit, the emerging rapper/singer/Internet sensation was found dead on his tour bus from an apparent drug overdose.
Here are some things you need to know about Lil Peep's life and death:
Lil Peep was found dead on his tour bus from an apparent drug overdose before his concert in Tucson, Arizona.
According to a fan who attended the concert in Tucson, Arizona Wednesday night (Nov. 15), the rapper was found dead on his tour bus (seen in video footage above) from an apparent drug overdose.
"LiL PeeP died from a drug overdose at estimated 22:00 (10 p.m.) local time," the fan shared on Reddit. "For those of you that don't know, Lil Peep was a soundcloud rapper who blended alt rock with rap. His music helped alot of people through depression and other hard times."
Another fan wrote, "Bus is caution taped off, fire and ambulance left, cops guarding bus, staff telling people not to record, threatening to take people's phones, saying recording is disrespectful. Bexxy (one of PeeP's best friends) is outside the venue crying saying this ain't happening and he doesn't want to be alive."
Peep's best friend Bexey unknowingly shared video footage showing the rapper after overdosing on his tour bus.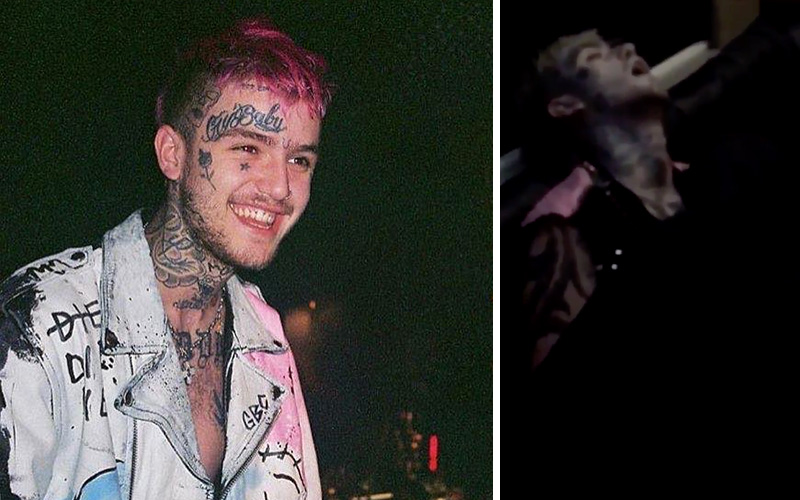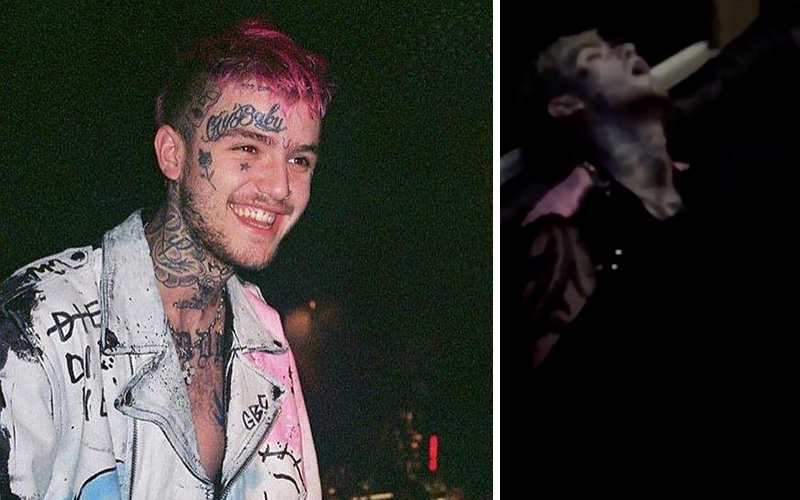 Amid breaking news reports of Lil Peep's death came shocking video footage showing rapper immediately after overdosing on drugs. The video was recorded by Peep's best friend Bexey, who seemingly was unaware that the rapper was either dead or dying from a drug overdose.
Watch below (WARNING: GRAPHIC FOOTAGE):
"Apparently Peep's in the back of the bus doing press-ups, sit-ups, working on his six pack, his muscles. I'm gonna see it for myself," Bexey jokingly said to the camera before turning it around to show an obviously unconscious Peep with his mouth wide open.
The footage was initially shared on Bexey's Instagram story before it was quickly deleted, likely after he found out his friend was actually dead and not just sleeping off a drug high.
"My brother just died in my arms, man," Bexey said in a subsequent video posted on his Instagram page. "I'm done with this sh*t, man, forever. F**k this sh*t."
Lil Peep was a high school drop-out who quickly built a huge following online with his music via YouTube and SoundCloud.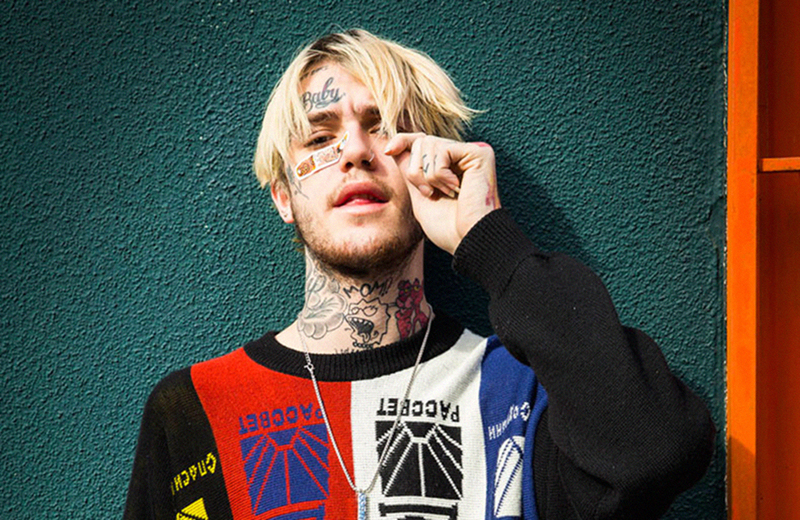 Lil Peep was born in Pennsylvania and was raised in Long Island, New York by his mother Liza after his father left the family when he was much younger.
Speaking about his absent father in the past, Peep said, "Yeah, yeah. I haven't spoken to him since either. I don't really f**k with my dad."
Peep attended Long Beach High School, but soon dropped out and finished his schooling at home with his mom, who was a first grade teacher.
The rapper, who had a large internet following in the millions (nearly 900K Instagram followers, over 200K Twitter followers, 235K Facebook likes and more than 300K YouTube subscribers), had a promising music career ahead of him.
After dropping out of high school, Lil Peep began recording music and posting his work online via SoundCloud and YouTube, which is how he built his huge internet following.
On YouTube, a number of Peep's music videos had racked up millions of views, and his SoundCloud account boasted a following of more than 300K. His most popular videos were "Benz Truck" (11M+ views) and "Awful Things" (10M+ views).
His debut album, Come Over When You're Sober, was released on September 1st.
Lil Peeps last few Instagram posts, don't ignore the signs, help your friends.

Rest in peace Lil Peep?? pic.twitter.com/UlKdlXzbOO

— 713 Magazine (@713magazine) November 16, 2017
The rapper's drug-infused anthems and his social media accounts offered a glimpse into his lifestyle, which often included him drinking heavily and abusing prescription drugs. His album included numerous references to his use of cocaine, molly, Xanax, ecstasy and other drugs.
Within 24 hours of his death, he posted photos of himself taking Xanax and talking about dying, saying, "When I die You'll love me."
He wrote in another post:
I just wana be everybody's everything I want too much from people but then I don't want anything from them at the same time u feel me I don't let people help me but I need help but not when I have my pills but that's temporary one day maybe I won't die young and I'll be happy? What is happy I always have happiness for like 10 seconds and then it's gone. I'm getting so tired of this
Lil Peep suffered from depression and anxiety, and previously said, "Some days I wake up and I'm like, 'f**k I wish I didn't wake up.'"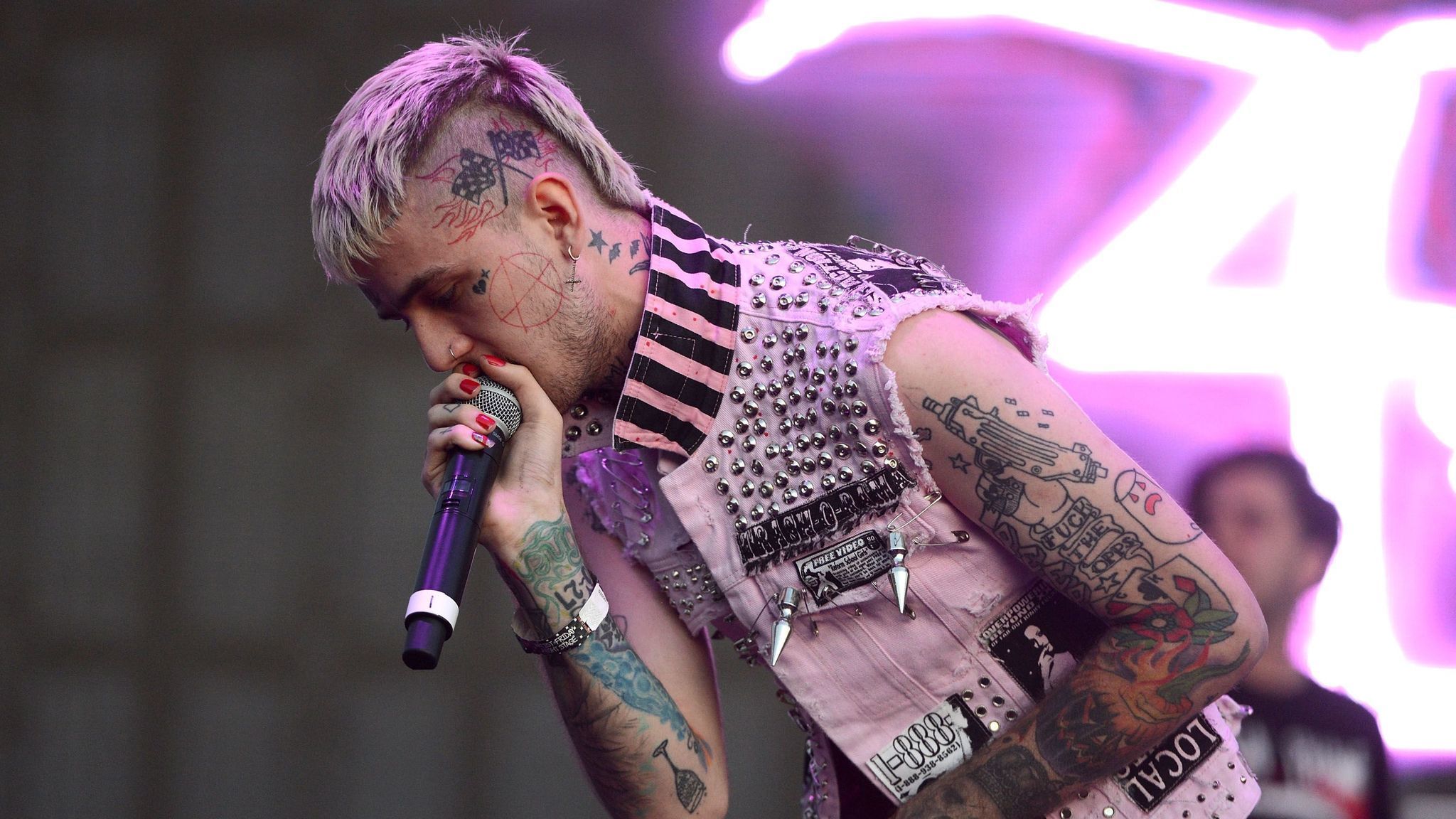 Highsnobiety interviewed Lil Peep last month, and wrote of the star: "The Lil Peep hype is a no brainer. Between his music, his look and his attitude, he's a triple threat-perfect package for instant intrigue and controversy."
During the chat, the confident rapper said of his fame, "I always knew that it was going to happen, and it happened so quick because it just comes very easily to me. Not to be that guy but it's just so easy, I can do all this stuff in my sleep, it just comes naturally."
Lil Peep was very open about his drug abuse and battles with mental health, which included severe anxiety and multiple suicide attempts.
In the interview, when asked about the last time he cried, he said, "I cry a lot, I get stressed out, I get overwhelmed. There's no point in getting a bunch of attention and you know, wasting it. You got to do something important with the attention you get."
Earlier this year, in a separate interview with Pitchfork, Peep revealed that he was not medicated for depression and insisted that he doesn't like to pay for drugs, but he would take any drug that "comes my way."
He said, "I'm not (medicated for depression). Everyone always begged me to, but I don't want to do it. I just like smoking weed and whatever other drug comes my way. Most people usually have to set out to find drugs. I don't like to pay for it. I just like to get it for free."
He continued, "I suffer from depression and some days I wake up and I'm like, 'f**k I wish I didn't wake up.' That was part of why I moved to California, trying to get away from the place that was doing that to me, and the people I was around. I realized it was just myself—it's a chemical imbalance in my brain."
Here's how the internet sensation, who had the words "Get Cake Die Young" tattooed on his forehead, was described by Pitchfork:
"He sings from his throat in half-rapped ruminations about guzzling drugs, suicide, and ex-girlfriends, all facets of his real life."
Lil Peep attended Paris Fashion Week in June 2017 and performed at the Day N Night Festival in September.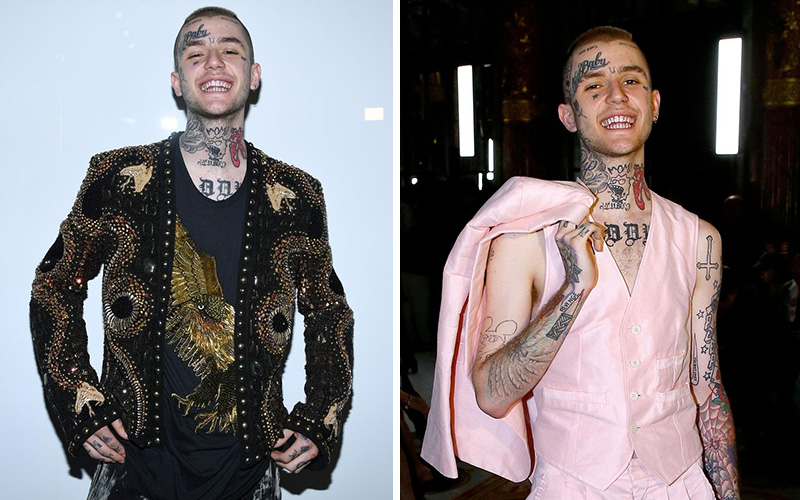 Lil Peep's massive internet following provided him with a ton of publicity. In June 2017, he was photographed attending the Balmain Menswear and Haider Ackermann Menswear shows during Paris Fashion Week.
And in September, he was invited to perform at the Day N Night festival (video footage above).
At the time of his death, the rising rap star was on tour in support of his debut album. Lil Peep's "Come Over When You're Sober" tour was scheduled to end on Thursday (Nov. 16) in Santa Ana, California.
Lil Peep recently came out as bisexual and previously dated actress Bella Thorne.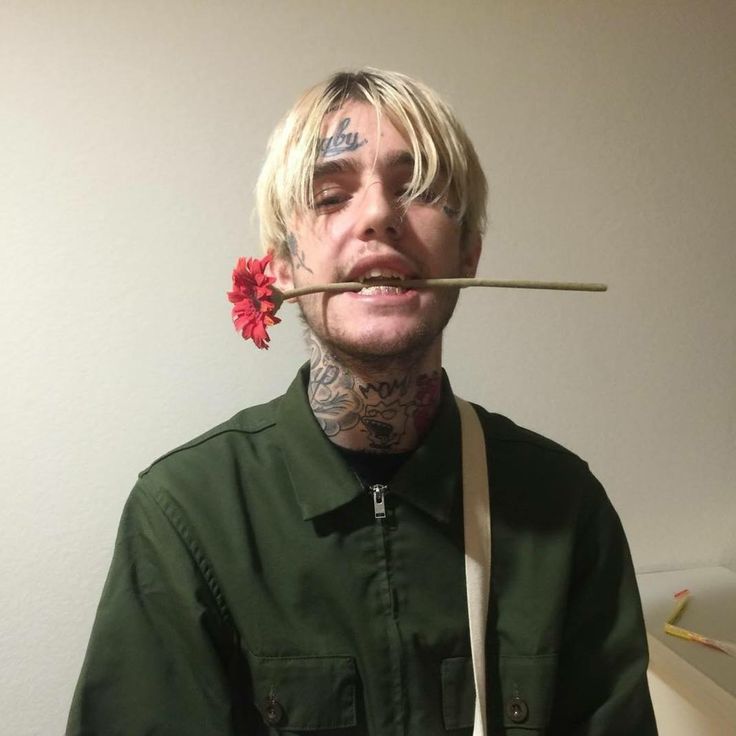 Back in August of this year, Lil Peep took to Twitter and opened up about his sexuality to fans.
"Yes I'm bi sexual," he tweeted. "Who wants a kiss."
yes I'm bi sexual

— GOTH ANGEL SINNER (@Lilpeep) August 8, 2017
who wants a kiss

— GOTH ANGEL SINNER (@Lilpeep) August 8, 2017
Back in September, it was rumored that Lil Peep was dating actress Bella Thorne, however, the two were no longer together at the time of Peep's death.
Thorne appeared heartbroken as she posted an emotional Instagram story as she grieved over Peep's sudden death. The Famous In Love star was seen lying in her bed crying as she spoke briefly about the rapper.
Talking to the camera, a clearly emotional Bella said: "I just wanted to say anybody out there who's a Lil Peep fan, you guys know how talented he was, you guys know how great he was. Well he was even more f**ing great as a person."
She added on Twitter: "Peep you deserved more out of life. Life didn't do your greatness justice."
Peep you deserved more out of life. Life didn't do your greatness justice

— BITCHIMBELLATHORNE (@bellathorne) November 16, 2017
Be the first to receive breaking news alerts and more stories like this by subscribing to our mailing list.