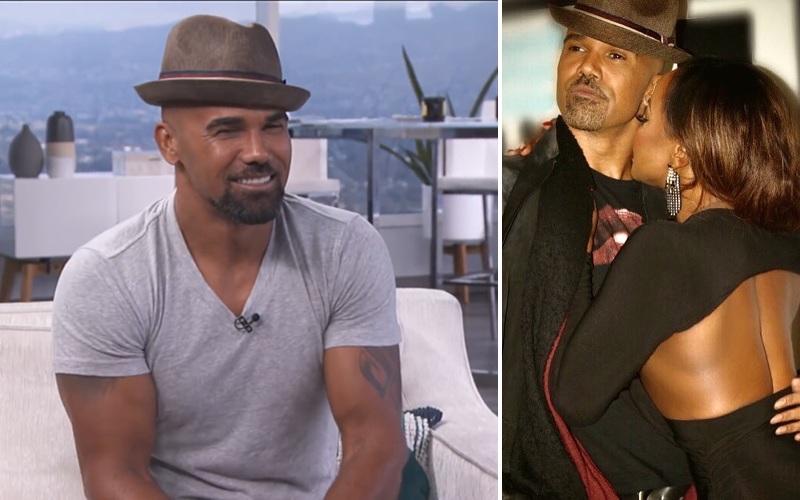 So what's really going on between Phaedra Parks and Shemar Moore? The internet was buzzing last week that the two are currently dating. However, Shemar says he hasn't seen the former Real Housewife in over a year.
Shemar Moore appeared on E! News; Daily Pop yesterday (Nov. 9) and stated he was shocked by the random rumor just like everyone else. "This thing, it's crazy to me, I just woke up, like last week and everybody's like, 'Phaedra, Phaedra, Phaedra," he said.
The actor said he first met Phaedra last year while on Watch What Happens Live! and that was the last time the two have seen each other.
"I've heard of Phaedra and she was looking like… and so she looked at me and I kind of had this sense of like, 'Oh, she thinks I'm the guy from The Young and the Restless or 'She thinks I'm a certain Shemar.' And I said, 'Well, I'm gonna introduce you to a different kind of Shemar.'"

"So I just decided to have a good time and she was such a good sport and we played and we flirted and we got our little kissy face on. And then that went viral and that's the first and the last time that I've ever seen or met Phaedra."
So, for the record, the notorious bachelor is still on the market and somebody should let Phaedra know. She helped start the rumor by posting a photo of her and Shemar from their WWHL appearance and referred to him as "bae."
The post was most likely to promote Shemar's new CBS show S.W.A.T. However, she's done nothing to put the rumor to bed, leaving many to believe she's capitalizing on the publicity to either get back on The Real Housewives of Atlanta or to pitch another reality show idea.
The lawyer is said to be pitching an "arbitration-based reality court show" to networks, which was rejected by Bravo years ago.
It sounds like Phaedra is back to her old tricks: lying on people for her own gain.
Be the first to receive breaking news alerts and more stories like this by subscribing to our mailing list.