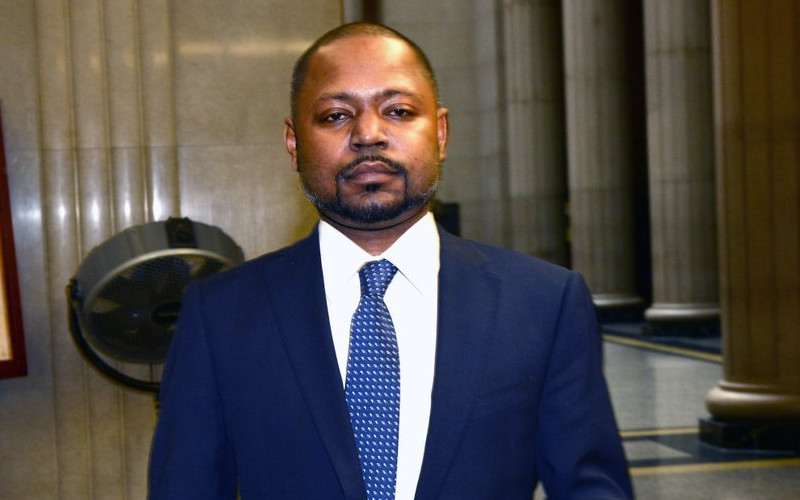 After nearly two days of deliberation, a jury has found Nicki Minaj's brother, Jelani Maraj, guilty in his child rape trial. He was handcuffed and taken into custody following the verdict and now potentially faces 25 years to life in prison.
On Thursday (Nov. 9), Maraj was found guilty of sexually assaulting his stepdaughter when she was just 11 years old. He was convicted of predatory sexual assault on a child and endangering the welfare of a child.
The 38-year-old, who has been out on bond, was immediately taken into custody and held without bail. Sentencing is to take place December 14. He faces 25 years to life behind bars, but his lawyer says they intend to file an appeal.
Disturbing details about the abuse have emerged with the verdict. The victim, now 14, testified that Maraj called her his "puppet," would slap her if she attempted to fight back, and threatened her to discourage her from telling anyone.
The victim's younger brother, now 10, also testified that he saw Maraj with his "private parts" on his sister when he walked into her bedroom in 2015. He said they were both partially unclothed.
Semen found on the victim's pajamas was crucial evidence. A scientist testified the DNA was a 1 in 291 billion match to Maraj.
The abuse occurred repeatedly for eight months between April and November 2015. Maraj would molest the girl when her mother (his then-wife) would go to work. The girl testified that Maraj treated her as his own daughter before he began raping her.
Maraj's ex-wife and the mother the victim testified that her daughter oddly became "distant," but made no objections when she married Maraj in August 2015.
She also denied making up the rape accusation and beating her children to go along with her scheme in an attempt to extort Nicki Minaj of $25 million to make the charges "go away," which Maraj's lawyers argued. Maraj's mother, Carol, testified she felt her son's ex-wife was trying to extort her family.
A jury member said they never believed the defense's extortion argument, while another juror said the victim's testimony was the most convincing part of the month-long trial.
Jelani Maraj did not take the stand in his own defense. Nicki Minaj also didn't testify on her brother's behalf though it was previously reported she would.
Be the first to receive breaking news alerts and more stories like this by subscribing to our mailing list.