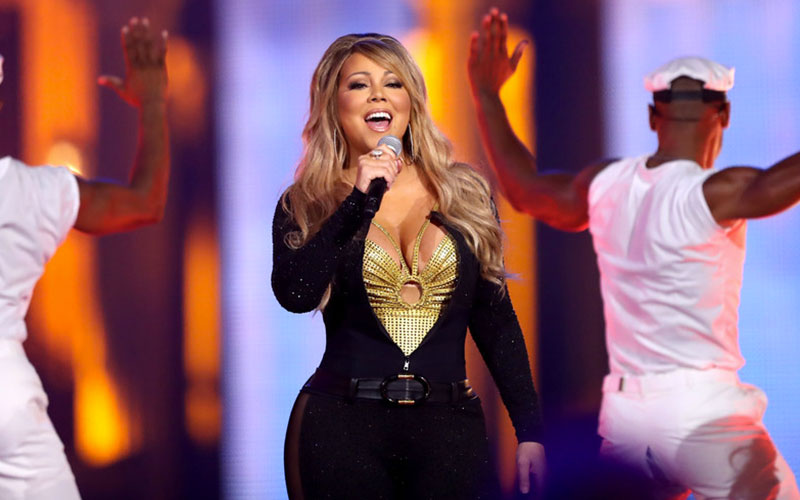 There are many things Mariah Carey is known for: Her diva attitude, her dog-whistle high notes and her love of all things relating to butterflies.
One thing she is NOT known for is being a skilled, agile dancer.
So know that when I say that Mariah's lack of movement onstage at the 2017 VH1 Hip Hop Honors was strange, it's not because I had delusions that she was capable of pulling off a Janet Jackson-style "Rhythm Nation" routine. I just expected her to behave like someone with a pulse and a working musculoskeletal system.
Instead, we got the mannequin challenge.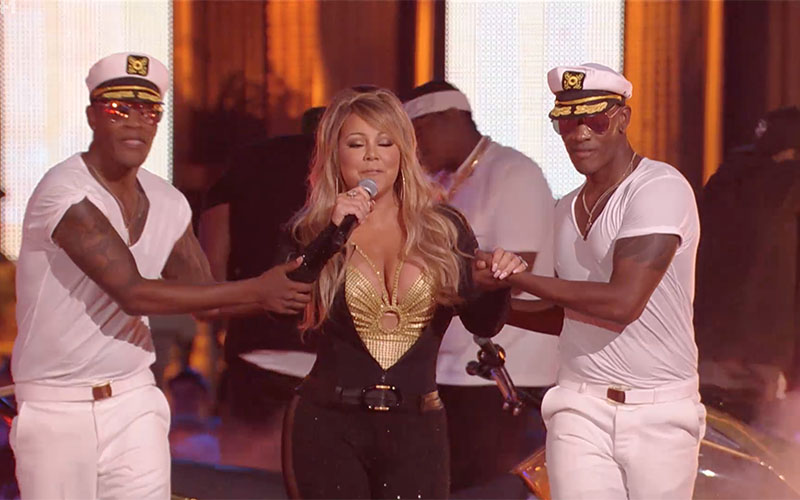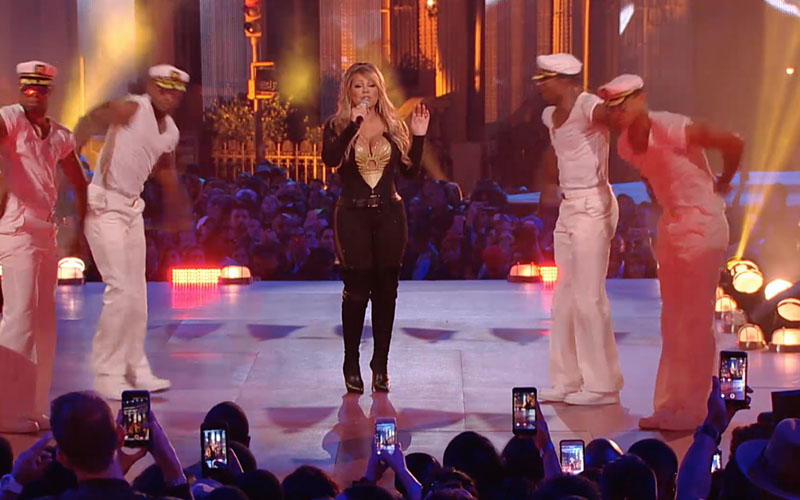 Mariah looked so uncomfortable onstage throughout the entire routine and she required the assistance of two male dancers to move anything more than an inch.
And when she was supposed to interact with Ma$e during his verse, she looked like she was clenching her ass cheeks and suffering from a serious case of bubble guts the entire time. Ma$e, on the other hand, was bubbly and bounced around during his performance like Tigger. Mariah: She gave him nothing but her best Eeyore and had a face that screamed, "Why am I here right now?"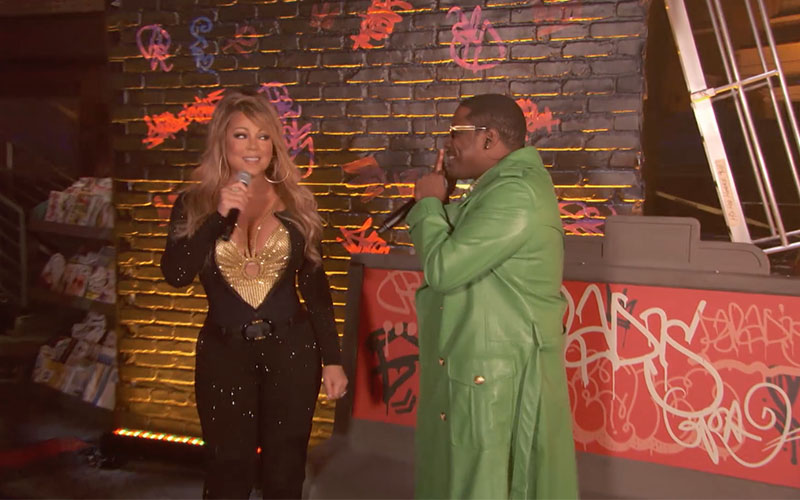 Watch Mariah's incredibly lazy VH1 Hip Hop Honors performance below.
Mariah's former choreographer Anthony Burrell admitted in recent interviews that Mariah's laziness onstage is something that he dealt with when he worked with her. He also said she performs with "no f*cks given" and called her recent performances "lackluster." So we already knew what time it was, especially after we witnessed that horrendous New Year's Eve performance.
But Twitter still couldn't help but notice, mock and highlighted just how terrible and awkward Mariah was on VH1 Hip Hop Honors.
They be moving Mariah Carey around the stage like a piece of furniture.

— Ethan ? Krane (@theEthanKrane) September 19, 2017
Mariah Carey just standing there #HipHopHonors pic.twitter.com/rpf9KbcpcH

— Thebigfine (@Thebigfine317) September 19, 2017
Mariah Carey and her dancer during her performance #HipHopHonors pic.twitter.com/9ZhdQY6apa

— Tamarya Stone (@TamaryaStone) September 19, 2017
Mariah Carey is such a lazy performer, like damn can you two step or something #HipHopHonors pic.twitter.com/DlWkOyevzQ

— LENA ? (@_sdm26) September 19, 2017
I'm gonna need Mariah to do a little bit better than this, please. Either that or put away all of the damn dancers and just pull an Adele. But you can't have all of these people bustin' a move and breakin' a sweat, twirling around you while you lazily gaze at them and sigh, Mimi.
Be the first to receive breaking news alerts and more stories like this by subscribing to our mailing list.