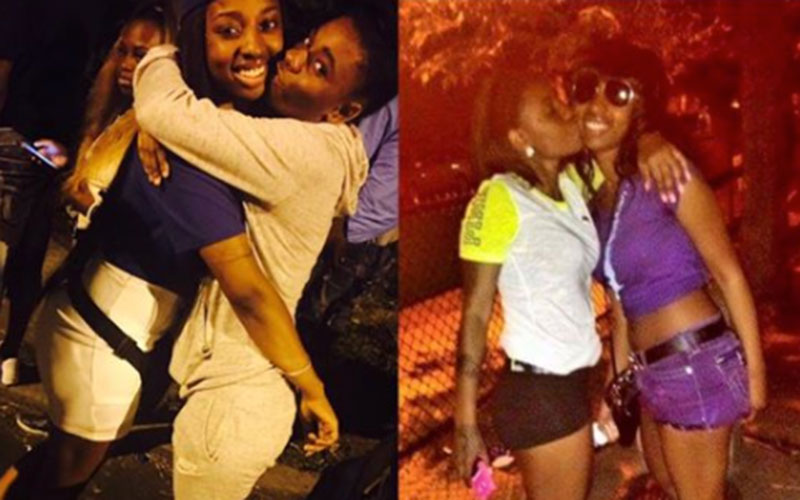 Kenneka Jenkins is trending all over the Internet today after her body was found in a hotel freezer nearly 24 hours after she disappeared from her friends' party.
According to the Cook County medical examiner's office, the body of Kenneka Jenkins was discovered early Sunday morning (Sep. 10) inside the Crowne Plaza Chicago O'Hare Hotel and Conference Center's walk-in freezer after a nearly 12-hour-long search.
Though police have yet to reveal Jenkins' official cause of death, nor have they confirmed whether they suspect foul play, a number of people on social media are looking at her friends as the culprits behind her mysterious death.
SEE MORE: Did Kenneka Jenkins' Friends Have Something to Do With Her Death?
According to Jenkins' mother, Tereasa Martin, the 19-year-old left her house around 11:30 p.m. Friday night (Sep. 8) to hang out with her friends. Her sister reportedly last spoke to her around 1:30 a.m. Saturday, just two hours later.
Martin told the Chicago Tribune her daughter's friends called her just after 4:30 a.m. and told her they had lost track of Jenkins, and left the hotel after they weren't able to find her. Martin said Kenneka's friends told her they were in the car she had lent her daughter for the night and they had her cellphone.
Martin rushed to the hotel and arrived at around 5 a.m. to try and find her daughter. When she got there, she asked hotel staffers to look at the security cameras, but they told her they couldn't do that without an official missing persons report from police.
By Saturday afternoon, Martin had obtained a missing persons report, and police searched all public areas of the hotel, as well as the ninth floor, where Jenkins was last seen by witnesses.
Late Saturday night, around 10 p.m., police told Jenkins' family that they had seen her on the cameras at around 3:20 a.m. that morning "staggering" drunk near the front desk of the hotel. And around 1 a.m. Sunday morning, Jenkins' relatives were informed by police that they had found her body in a walk-in freezer located in the kitchen.
Officials said the hotel was doing some construction in the area where Jenkins' body was found, and the freezer was turned on and cold, but not being used to store food. It wasn't clear whether or not the construction area was blocked off, however, "this is not an area where anyone would typically be who was a guest in the hotel," Rosemont village spokesman Gary Mack said.
Martin said police told her Kenneka apparently let herself into the freezer while drunk and died inside. An autopsy has been performed, but it's not clear whether foul play was suspected in her death, nor was the cause and manner of her death determined.
Martin said in a press conference outside the hotel Sunday morning that she was having a hard time understanding exactly what happened. "(I'm) horrified," she said. "It's something that no one could ever imagine. It's unbelievable."
Martin also said she wasn't buying the police's story that Jenkins walked into the freezer, because if she was so drunk, she wouldn't have been able to open the heavy doors by herself. "Those were double steel doors, she didn't just pop them open," Martin said.
Martin said Kenneka's friends told her as they were getting ready to leave the party, they realized Jenkins had left her cell phone and car keys back in the room, so they went back to retrieve her stuff, leaving Jenkins in the hallway, and when they got back to the hall, she was gone. However, Martin said she doesn't believe the friends' version of the events because they have changed their stories several times.
Meanwhile, as Kenneka's story grows more popular, the speculation surrounding it is growing as well. Now that the story has gone viral on social media, people are investigating the situation, coming up with their own theories and have lots of questions for Jenkins' friends, who are getting the "side-eye."
Many believe that Jenkins' friends—Irene Roberts, Monifah Shelton and Shamaya Winder—had something to do with her going missing and her mysterious death.
One of the most popular theories sparking discussions on Facebook, Twitter and Instagram is that Kenneka's friends set her up in exchange for $200. Though that hasn't proven to be accurate, Kenneka's friends have been acting very sketchy on Facebook, writing questionable statuses and leaving strange comments under posts regarding the situation.
Another popular theory spreading on social media is that Kenneka was raped and murdered by three other men at the hotel.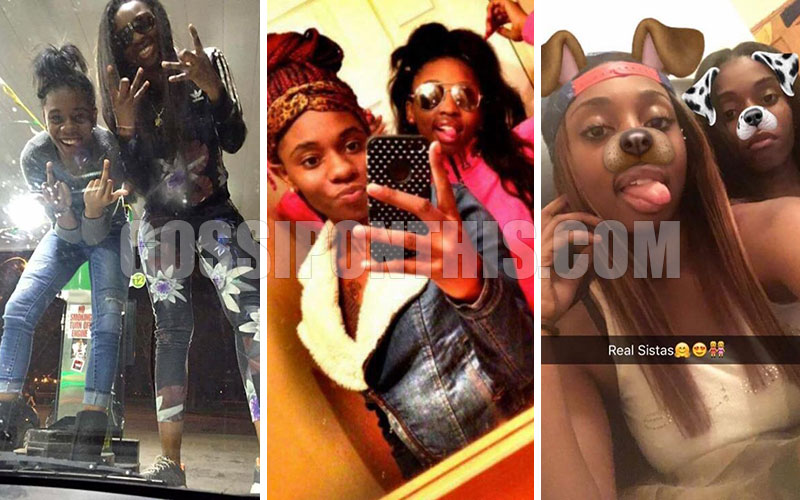 Theories aside, the internet is now wondering whether or not Monifah Shelton has committed suicide in response to the backlash she's received regarding her friend's baffling disappearance and death. But, as far as we know, that's a just a ridiculous rumor that has gone viral thanks to the attention Kenneka's story has received.
According to the false internet reports (originating from a fake "clickbait" site called VybzMedia), Shelton was found dead "hanging from a cable cord" in her bedroom after an apparent suicide.
"Family members say that she faced a lots of scrutiny following the death of her friend (September 10)," the fake site reports. "A note was also found at the scene of the incident."
The fake reports apparently originated from a fake Instagram page purporting to belong to Monifah, which appears to address the situation, saying, "I had nothing to do with this, ITS MY BESTFRIEND dumb bitches this is to much, I might as well kill my self to be with her."
But, to reiterate, that IG page is FAKE.
Though we cannot confirm whether Monifah Shelton is alive and well, at this time, there are ZERO credible reports stating that she committed suicide.
Be the first to receive breaking news alerts and more stories like this by subscribing to our mailing list.