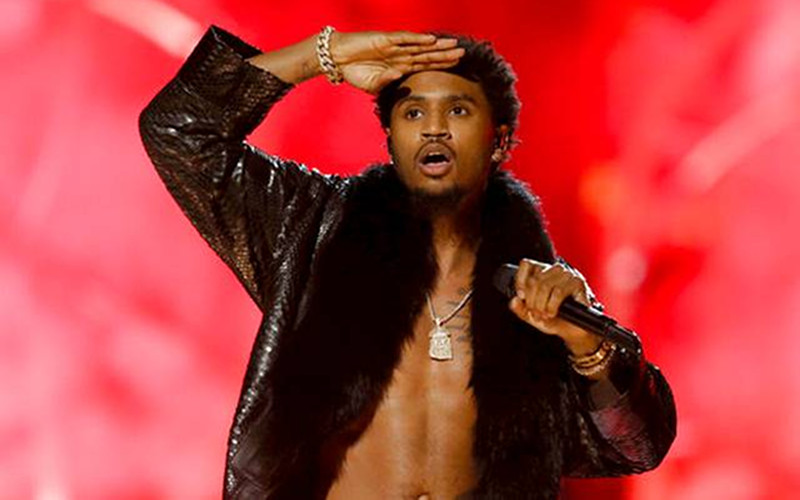 Trey Songz has dodged jail time for his reckless onstage meltdown in December. The singer has pled guilty to two misdemeanors and struck a deal that will keep him from behind bars.
Songz pleaded guilty to two misdemeanor charges of disturbing the peace on Friday (Aug. 18). The singer will receive 18 months probation, he's been ordered to attend anger management classes, he must submit to drug testing, and has to pay restitution.
As part of his guilty plea deal, charges of aggravated assault and resisting and obstruction of a police officer were dropped.
The 32-year-old found himself in legal trouble while performing at Joe Louis Arena in Detroit in December 2016. The singer lost his mind after the venue cut his mic off because his set was running too long.
"If a n**ga cut me off, I'm going the f*ck crazy, you understand?" he told the audience after he was warned to leave the stage by 11:30.
And that's exactly what he did! In retaliation to being cut off, he became irate and starting throwing items off the stage, including microphones and speakers. He also allegedly punched an officer during the chaos, causing a concussion.
He was arrested following the outburst and released the next morning after posting 10 percent of a $25,000 bond.
If he faced the initial charges, Songz could have faced jail time. So, he definitely got off easy with his first brush with law.
Be the first to receive breaking news alerts and more stories like this by subscribing to our mailing list.